Nathaniel Rateliff has become quite popular in recent years. Some of his tracks have been very successful sales and streams. Together with his band, The Night Sweats, he has released a new EP on 2nd June 2023. Here is my review of What If I.
Nathaniel Rateliff & The Night Sweats – About the Artist
Nathaniel David Rateliff was born on 7th October 1978 in St. Louis, Missouri. He has worked in several collaborations. His last release as a solo artist is the 2020 album And It's Still Alright, which even had some remarkable European chart rankings like a 7th spot in the Scottish album chart or a Top 25 in Switzerland. Since 2015, he is also releasing music with The Night Sweats as a backing band. The first two albums were really successful. Especially the self-titled debut album released in 2015 was a global success and even got a silver record in the United Kingdom and a platinum one in Switzerland. One of the key drivers was the single S.O.B., which has been a golden record in Switzerland as well. The song comes with over 90 million streams on YouTube and over 155 million ones on Spiotify.
Nathaniel Rateliff & The Night Sweats – What I f I – Track by Track
The five song EP lasts 21 minutes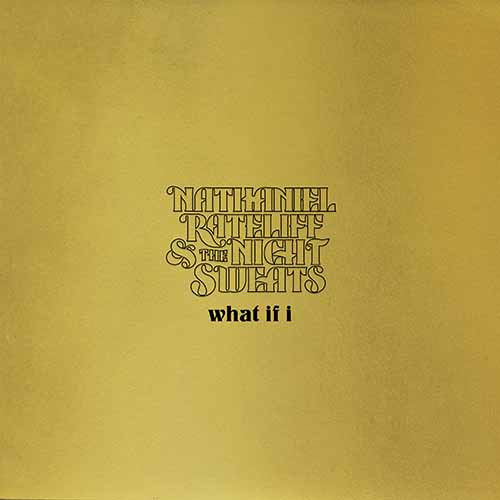 1. Buy My Round
The song starts with easy doop doop doop lyrics, which leads to a nice vibe and grove. The piano in this song is very present, but rather feels like a rhythmic instrument in major parts of the track. The very melodic chorus of the rather slow song comes with a nice catch.
2. What If I (Cook Brothers version)
The second song has already been one of the three most frequently streamed songs of The Future on Spotify. However, Rateliff and his band released this new alternative version as the first teaser to this little EP. And hey, it is the title track anyway. Nice groove, which is nicely working with a decent range of instruments.
3. That's Your Opinion
While the first two tracks feel rather straight and have a touch of pop, That's Your Opinion comes with a very different signature. The song comes with a strong touch of blues, but also has a decent monotony while telling its story. This leads to an intense listen, which might even be hard to bear here and there. Towards the end, Rateliff and his band push a bit too strong, I feel.
4. Slow Pace of Time (feat. Charlie Gabriel)
While That's Your Opinion already had some jazzy touch, the fourth song comes with a famous jazz musician, Charlie Gabriel from New Orleans. The song again mixes blues and jazz features, but definitely stronger leans towards the latter genre. The recording style feels a bit of "old school" and nostalgic, which makes you feel that the EP is making you travel back some decades back in time.
5. Suffer Me
Especially after this fourth track, going back to a rather straight blues rock sound feels being a quite strong step. Thus, I needed some time to get into Suffer Me – which is really a shame. To me, the song is a real beauty, even though I feel that the band is a bit too adventurous towards the end of the song.
Nathaniel Rateliff & The Night Sweats – What I f I – Spotify
Here is the EP on Spotify:
Nathaniel Rateliff & The Night Sweats – What I f I – My View
I struggle with the EP. On the one hand, it features some really impressive instrumental skills, the first two songs are catching and even have a nice radio potential. However, the so far unreleased tracks don't fit at all to the two openers. This leads to too much confusion on my side.
Jazz on Flyctory.com
Here are all postings on Flyctory.com related to Jazz:
The Best Lounge Reviews
Here are all my lounge reviews, having a rating better than 4.0, in descending order of the rating: