How could I refuse to enjoy an artist who is naming his debut EP Airplanes? ferdinant. (with small letters and the dot at the end is coming from the Netherlands and does singer-songwriter pop. He released his five song collection on 18th June 2021.
ferdinant. – About The Artist
ferdinant. is in fact named Tomas Rabbering and comes from The Hague / Den Haag. He initially worked as a model and actor, before he decided to go into music. The album is in fact a German production, as Rabbering moved to Berlin and recorded his songs there.
ferdinant. – Airplanes – Track by Track
The five songs of the EP last fifteen minutes.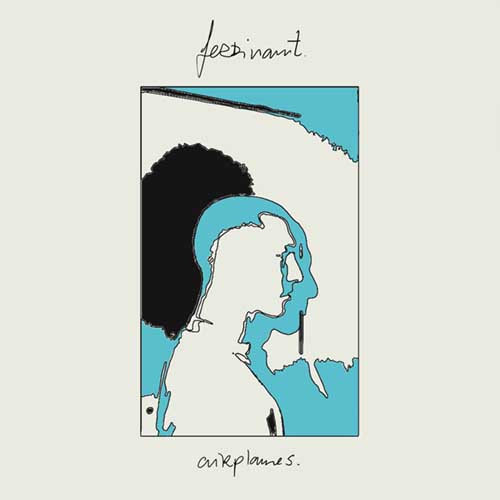 1. Sister
The song starts with Sister, which has in fact been the first song completed on this EP. The song is looking back at growing up with his elder brother and his younger sister, who is obviously the protagonist in here. A gentle and intimate sound and a lovely listen at the beginning of the EP.
2. Airplanes
Okay, if ferdinant. spoils the song about aviation, he likely has no chance for a good review on this blog, does he? In fact, the song has been chosen as one of the single releases. It stays calm and quiet, but also comes with a nice rhythmic. The song with the fine vibe has a touch of folk music to me. I really enjoy listening to this one.
3. Soothe
Soothe is not only another single release, but also my favorite song of the EP. Very melodic, a nice rhythm and a really nice piano play in the background turns the third song into a really catching track. In the song, ferdinant. is praising friendship, but also intimacy. Soothe me one more time – really good listen.
4. Why Bother
The drum computer in Why Bother reminds me of the drum computer in the organ I had to learn to play during my childhood years. The song experiments with piano sounds, but also electronic distortion. The song is about the artist's relationship to his father. A nice listen.
5. Golden Days
Golden Days starts a bit of slowish, but then is a quite swaying and encouraging track, looking forward to the post-Covid times. Again, a simple sound and arrangement, which quickly stays in your head. The song is rather short, though – which I feel more bothering here than at Soothe.
ferdinant. – Airplanes – Spotify
Here is Airplanes on Spotify:
ferdinant. – Airplanes – My View
I would Airplanes not necessarily call a must-listen – but it is a really nice, a bit too brave music showcase of ferdinant. and his music. He is able to spread some magic with his songs. Unfortunately, the songs are a bit too close to each other to reach the top level of publications.
Travel-related Postings: Netherlands
Here are all my travel posting related to the Netherlands:
Flyctory.com about Sylvia Aimee
Here are all postings related to the the Dutch country singer Sylvia Aimee: