Business women at the age of 14, debut EP ten years later: the life of Bella Lambert feels to be quite versatile. While the Arizona young lady became famous with a marketing company and as a YouTuber, she released her EP Memories on 1st January 2021. Here is a review.
Bella Lambert – About The Artist
Isabella Weems-Lambert, born as Isabella Weems on 17th June 1996 in Chandler, Arizona, is a quite interesting artist. She is much better known under her maiden names, under which she founded the company Origami Owl in 2010 (at the age of 14!), which is a marketing compandy doing direct sales with independent sales consultants. In 2017, she married Dallin Lambert, whom she did a YouTube vlog with. In 2020, she released her debut song Memories, which is also title track of her debut EP. In addition, there was a second single in 2020, October.
Bella Lambert – Memories – Track by Track
The five track EP lasts 17 minutes.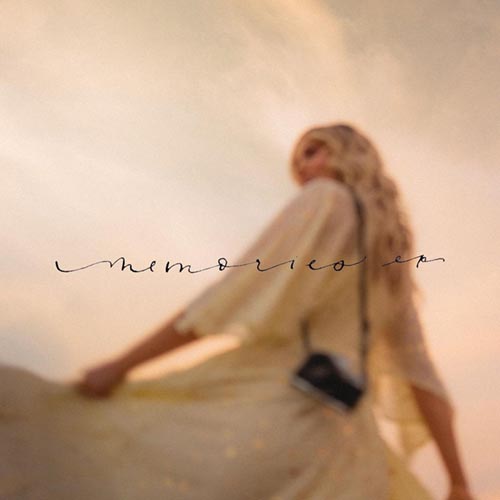 1. You Don't Know (Anything About Me)
The EP starts with a very rhythmic song, which feels like a good vibe for the dance floor. Very modern and professionally arranged. Mrs Weems had a good feeling for business, now she seems to be really good to listen on your Spotify.
2. That's My Vibe
I don't care and I don't know why
I let anyone waste my time
It don't matter how hard they try
To kill my high
That's my vibe
The rhythm on the second track is not as present as in the first track. I love the clear voice. Sounds like really good pop music.
3. 1996
Not that surprisingly, 1996 is quite autobiographic, looking back to her life so far. The track has more of an hip hop touch. Again, the EP has a very modern touch and sound. Good listen.
4. Memories
You follow me
To a place we can make memories
If you just take my hand
I'll follow you anywhere
And make new memories
Over and over
Even though I feel that Memories is not my favorite track of Lambert's debut EP, I like the variety of styles she is showcasing in this EP. The song is just a bit too thin to me.
5. Just 14
The album closes with the piano ballad Just 14. Again, she is looking back in her life, back to the time when she started driving a business together with her mother. I personally love her voice best in this kind of atmosphere – but that's finally a strong matter of taste. The song is for sure a great recording.
Bella Lambert – Memories – Spotify
Here is the Spotify widget to Bella Lambert's EP:
Bella Lambert – Memories – My View
That's impressive. Having been that successful at the age of 24 already and doing a pop EP debut like that, Bella Lambert just amazed me with her Memories. I do not love all of her tracks (surprisingly, I feel that the title track is the weakest one of all five) – but she is definitely showing a lot of potential as a musician as well. I definitely had a lot of fun listening to her music – and hope there will be some more soon.
Debut EPs
The first ever EP – here are my debut EP reviews:
Spotlight – Flyctory.com Interviews
Here are all postings of my interview section Spotlight: