I enjoy the collaboration with promotion agencies, which feed Flyctory.com with new music. The key reason for that is that I run into artists I did not know before. Thus, I have been thankful to get in touch with Winning Hand, the third solo album by Tim Hart. The Australian has already been part of two Number 1 albums in Down Under. His latest album will be released on 19th February 2021.
Tim Hart – About The Artist
Tim Hart was born in 1984 in Sydney, Australia. Nowadays, he is based in Brisbane. He is most well-known as part of the indie-folk band Boy & Bear, who are active since 2009. The band had two number 1 albums in Australia, but also has chart placements in Belgium, the Netherlands and New Zealand. As a solo artist, Hart released his debut album Milling in the Wind in 2012. The second album, The Narrow Corner, is available since 2018.
Tim Hart – Winning Hand – Track by Track
The eleven track album lasts 48 minutes.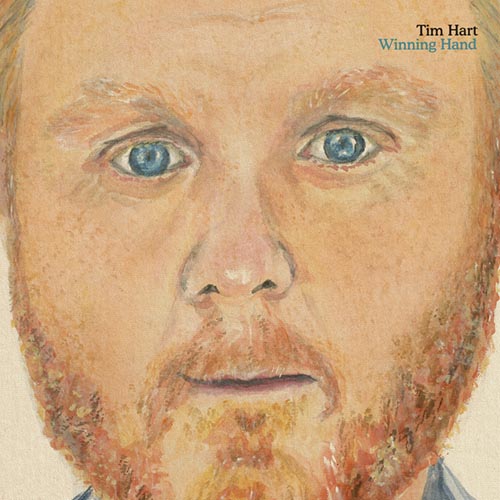 1. Steady As She Goes
The opener Steady As She Goes is a real beauty. The indie-pop track feels like summer, like relaxing – and indeed, the track is dealing with home. Nice and promising first step into the world of Tim Hart's music.
2. Atlanta
From a song about home to Atlanta. I love the way Hart is describing feelings while being in the city. The song is having very present lyrics. The instruments just do what is necessary to have an atmospheric music background for the verses.
3. Cold Comfort
But that's just cold comfort
And you've had your chance
Now with your cold comfort
Go on and have your dance
Spinning around
Spinning around
With your cold comfort
The acoustic guitar and the trumpet create a lovely sound in this song, in which Tim Hart's voice is much more energetic and powerful. These are some really good ingredients, which finally mix up to a really good song.
4. Great Escape
I really like the precision with which Tim Hart is writing his songs. It feels like the melody and the sound of the songs are just made to keep you in his lovely told stories. The fourth track of the album, Great Escape is one of the best examples for that. Great listen.
5. Turn to Salt
Turn to Salt is significantly darker than the tracks before. The scattered piano and electric sounds as well as the monotonous rhythm are key elements of the story, which has been inspired by Hart's stays in Europe.
6. White Flag
White Flag is a lovely very traditional song, which has a very handmade and thus direct spirit. I love the easy and melodic chorus. Great one just to take a break and enjoy listening to the music.
7. Without You
Running is easy
but a life without you
wouldn't be a life with home
And I'm sure that
Never been sure than I am today.
Without You is simply touching. Emotionally, it is one of the most intense experiences of the whole album, indeed. The vocal performance is amazing – not too much in regards of a range of notes. But the way Tim Hart is creating feelings with his voice is absolutely catching and fascinating. The song is about the death of his father.
8. Ace of Hearts
After this intense song, Ace of Hearts much more feels like summer and happiness again. A song to make you feel good and smile – but it is still worth not to skip the story of the track.
9. See You Soon
That's one more step
in the wrong direction
but I have no way I know
to help you change.
It's hard for me to mention
cause I still want you
think it's best for me now
to walk away.
See you soon!
The chorus of See You Soon is a beautiful example how Tim Hart is telling his stories. The song, which is again very melodic and has a soft rock character, is created to be a lovely listen, indeed.
10. Winning Hand
In line with the song before, Winning Hand is definitely rather a rock track. I really listen this one, the song has a lot of presence and power, even without being too loud or even aggressive. Beauty.
11. Wild White Tiger
I love the scattered but intense guitar riffs popping up here and there. On the other hand, Wild White Tiger again comes with a very present and powerful chorus. Lovely track.
Tim Hart – Winning Hand – Spotify
Here is Tim Hart's 2021 album on Spotify:
Tim Hart – Winning Hand – My View
Winning Hand – that's indeed lovely songwriting. I love the way Tim Hart is arranging his stories, instruments and melodies to really good folk-pop compositions. Thereby, he is creating his own style. His lyrics are his signature element, I just enjoyed digesting his metaphoric language. Really a good listen. If you like straight lyrics and handmade-style lyrics, have a look to Down Under this weekend.
Folk Music
Here are all Flyctory.com postings related to Folk Music:
Flyctory.com in Hamburg
Here are postings related to the German city of Hamburg: