Shovels & Rope are an Amercana / folk duo. With Manticore, they already present their ninth studio album. Here is my view on the 18th February 2022 publication.
Shovels & Rope – About The Artists
Shovels & Rope is a duo from Charleston, South Carolina. The two band members are Michael Trent and Cary Ann Hearst. Hearst was born in Mississippi, but majorly grew up in Nashville. The duo met during a tour and later even married. However, they both initially pursued solo careers under their initial names. In 2008, they intended to record an album named Shovels & Rope. This was intended to be a one-time collaboration, but finally lead to the musical joint venture. A big factor in that story was that their second album O' Be Joyful was a US Heat album chart topper. Shovels & Rope's most recent release has been Busted Jukebox Vol. 3, which has been published in February 2021.
Shovels & Rope – Manticore – Track by Track
The ten track album lasts 46 minutes.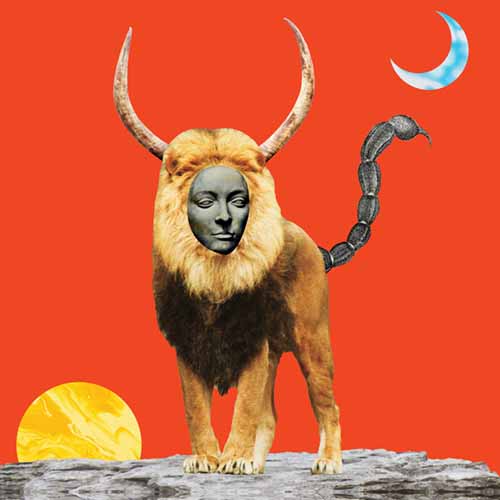 1. Domino
The album starts with Domino, which has also been one of the singles released so far from Manticore. The rather quick track refers to the death of James Dean, as far as I saw in the supporting material. I am a bit confused during the listen, but there are nine songs remaining.
2. The Show
After the quick, high vocal opener, the slow, a bit of dark and simple beginning of The Show feels like a massive contrast. The song lives from the contrast of rather loud and rather quiet moment. The latter feel to be the more energetic to me.
3. Collateral Damage
The first two songs were tracks which gave me this "the critics love that kind of song" feeling. The more I am thankful for Collateral Damage – the first track, which gives me an easy step into its story. Nice folk song with a stomping rhythm.
4. Crown Victoria
Crown Victoria could also be named I don't wanna wait – the phrase is just popping up quite (too?) frequently in this song. It is also one out of two tracks which exceed a duration of six minutes. The very good instrumental work and creating very different moods don't create a too boring atmosphere.
5. Anchor
Achor continues the story given in Crown Victoria. The song is looking forward, trusting in a better life laying a head. A good listen.
6. Bleed Me
Bleed Me is a lovely collaboration of the duo. Both vocals in a ballad, which is majorly driven by piano / keyboard chords. Maybe a bit too emotional (aka kitsch), but a good listen.
7. Happy Birthday Who?
Another piano track – this time, the duo turns into the atmosphere of lonely person living on the street. The harmonica solo is amazingly touching in this one – especially as it is not perfect in sound. A beauty.
8. No Man's Land
No matter if you love this one or hate it – you just cannot argue that No Man's Land with its threatening atmosphere is not catching. Distorted voices, a dramatic atmosphere. I belong to the "love it" section of listeners.
9. The Human Race
Shovels & Rope don't produce the crystal-clear, clean, perfect sound. But that's what leads to their special sound, the great value in their music. And that's what is making songs like The Human Race special.
10. Divide & Conquer
The album closes with this 6:36 minute epic. A song about splitting up and what the consequences would be, Well-told story, but I don't get into the song as well as I enjoy others on the album.
Shovels & Rope – Manticore – Spotify
Here is Manticore on Spotify:
Shovels & Rope – Manticore – My View
Manticore is one of these albums you just cannot listen to while doing dishwashing or writing an essay. The songs are deep, also challenging. That also makes them sometimes exhausting. But they are well-written. If you give this album a proper chance, you will enjoy it definitely. If you need the soundtrack for your next road trip, better go for something else.
US Folk Music
Here are all my postings related to the USA and folk music:
Singapore – More Postings
Here are all postings which deal with Singapore: