Lisa Wanloo is doing an interesting blend of Americana and grunge songs. On 3rd December 2021, she is releasing her debut album Shadows. I felt to have a deeper listen into it.
Lisa Wanloo – About The Artist
Lisa Wanloo is a Swedish artist from the town Hönö in Greater Gothenburg. She is releasing music since 2018. Unfortunately, my bio information about her is rather limited.
Lisa Wanloo – Shadows – Track by Track
The nine track album lasts 35 minutes. As you see on the Spotify widget link, this is the wrong album cover. However, the one below / used in the posting is the one I received in the press kit. I  could not find the correct one in appropriate quality.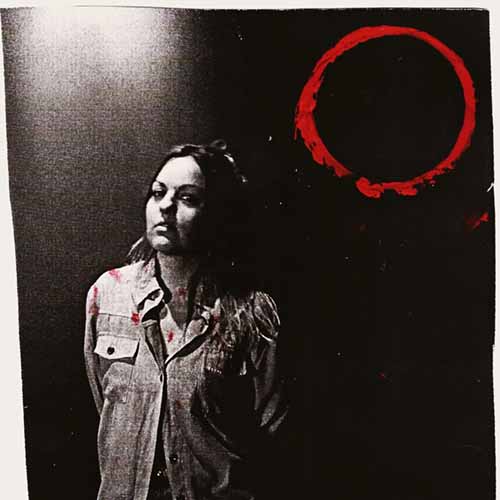 1. To Go
How would you imagine a mixture of Americana and grunge to sound alike? To Go would be about the answer I would think about – at least, when I think of a rather slow song. Very present, intense voice, while the melodic elements are rather taking a background role. You can't name that song powerful, but it indeed has a nice touch.
2. Shadows
Shadows has been one of the songs Lisa Wanloo chose as single release so far. After the three minute opener, this song is almost double the duration. Wanloo's voice is more melodic and a lot of echo is added to it. Towards the end, the title track rather feels like psychedelic rock than like grunge. Without a doubt, there is a certain increase in energy, but the song does not catch me too me – its basis is just too monotonous. Hard to bear it for over five minutes.
3. Don't Tell Me
Don't Tell Me does not have too much of the grunge and rock feeling, but is rather a dreaming, almost fragile folk track. Again, I struggle that the instruments just feel to play a handful of notes in repeat – sometimes even without being accompanied by Lisa Wanloo's voice. This leads to a very dark, almost depressive atmosphere.
4. Something Else
This fourth track is the second single release of the album so far. I can't say that the song is not monotonous again, but there are a lot more changes and variations than in the two songs before. I also like that Lisa Wanloo dares to be more powerful and energetic on the microphone. By far the best stong of the album so far.
5. Drag Me Away
Drag Me Away initially feels to come with a very similar atmosphere than To Go, but has more presence, more melodic intensity. The backed (self-backed?) vocal gives a lot of additional spirit to the song. Furthermore, the guitar play is adding much more volume and creates attention. Overall, a really good one.
6. Burn Out
Burn Out is again a track, which is more focusing on the grunge and rock aspect of Lisa Wanloo's music. Even though the song is pushing again very much to the limits of the genres, it does not have a that psychedelic and finally disturbing touch like the title track. In my point of view, that leads to a much better listening experience.
7. Fall Apart
This song is one of my favorites of the album. The song has a nice folk-alike melody like and a good rock touch as well. One of the few tracks with mainstream radio potential as well. Good recording.
8. My Love
The second last song is a nice duet with almost acoustic feeling electric guitars. The song creates a very harmonic, intimate atmosphere and thus turns into a really good listen.
9. Empty Space
Like the opening track, Empty Space works with rather limited melodic elements. A piano, some synth, a lot of echoes and Wanloo's voice are the ingredients of this musical dish. It feels like a perfect fit for that album, at least.
Lisa Wanloo – Shadows – Spotify
Here is the album on Spotify:
Lisa Wanloo – Shadows – My View
Honestly, after having some snippets of a few songs of Shadows and finally deciding to present the album on Flyctory.com, I expected more – and better. I love Wanloo's voice and I also like the general concept, but the resulting songs are too monotonous. To avoid that you get me wrong: She is creating a nice bunch of songs with different styles – but half of the songs really give me a hard time to listen from the beginning to the very end. There are a few really nice ones as well, which finally ensure that the rating is not below average.
Folk Rock postings
Here are all my postings related to folk music and rock music:
Swedish Music
Here are all my Music & Media postings related to Sweden.