Without a doubt, the Alter Elbtunnel / Historic Elbe Tunnel is one of the most iconic constructions in the Northern German city of Hamburg. It was an important tunnel to connect the Northern and Southern part of Hamburg at the time when it was opened in 1911. Nowadays, it is still much more than just a tourist attraction. It is regarded to be a masterpiece of engineering at its time.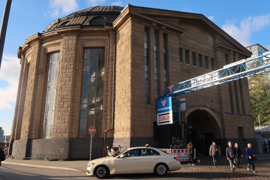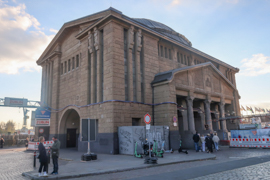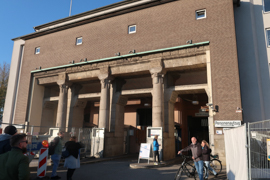 Alter Elbtunnel – Some Facts
The official name of the Alter Elbtunnel is St. Pauli Elbtunnel (St. Pauli Elbe Tunnel). However, with the opening of the Modern Elbe Tunnel, which is a motorway connection, both names exist in parallel. It connects the Hamburg borough of St. Pauli with the Steinwerder island. It consists of two tunnel tubes of some 426 meters each. Due to renovation, only one of them was open during my visit. Each tunnel tube is less than two meters wide and six meters high. The tunnels are roughly 24 meters below the ground level at St. Pauli. Due to the limited space on both sides of the tunnel, you either reach tunnel level by stairs – or by freight elevators. Each of them is able to carry 6000kg, there are four of them on each side.
Nowadays, there are also smaller elevator for people only (see below). The tunnel like a road connection and was allowed for horse carriages and cars. Nowadays, motor-driven vehicles are not allowed in the St. Pauli Elbtunnel in general (there are rare exceptions). However, the tunnel is very popular among locals, who want to cross the Elbe with their bicycles (the Hamburg public transport ferry is an alternative, though). There is a speed limit, which did not feel to be controlled during my visit, though.
Alter Elbtunnel – Location & Times
As a tourist, you likely start your journey through the Historic Elbe Tunnel on the North, at St. Pauli, and also come back there. The public transport station Landungsbrücken (commuter rail, undeground, buses, public ferrry) is right next to the Northern entrance, so that it is easy to get there. You may get to the Southern entrance by buses 156 and 256 (station Steinwerder (Alter Elbtunnel)), but especially on weekends, you should check out the schedule first.
You can use the Historic Elbe Tunnel for free any time. However, a visit would not be complete without riding the giant cargo elevators at least once. These are operating Monday to Friday from 05:30 to 20:00 and 10:00 to 18:00 on Saturdays, Sundays and weekends. Even when there are some queues at the elevators, you are typically served very quickly.
Alter Elbtunnel – Views of the Tunnel
As said, the "traditional" and definitely most touristic way to go up and down from and to tunnel level are the large cargo elevators. However, locals might favor the normal elevators as they are not that crowded. Alternatively, there are stairs on both sides. They offer some nice views, but may be physically more challenging. Especially the Northern entrance has a rather rich decor and is worth exploring. While the cargo elevators are driven by operators, the normal elevators and stairs do not require assistance (and thus also don't have opening times). The cargo elevators open on one side on ground level and on the other on tunnel level.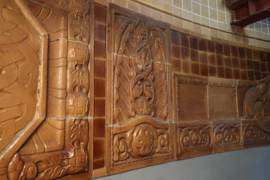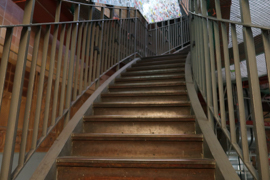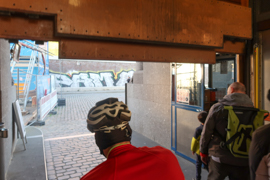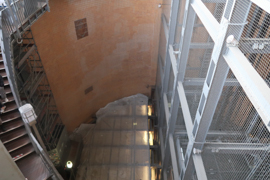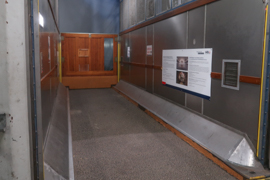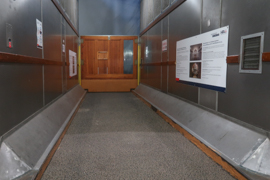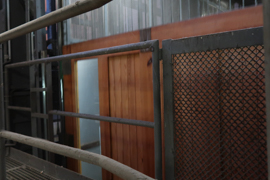 The tunnel tubes as such are of course also impressive, not just due to the length of them. The walls are tiled and also have some interesting ornaments. I also just liked to watch all the different people who walk or cycle through the Alter Elbtunnel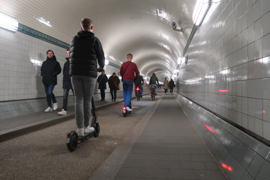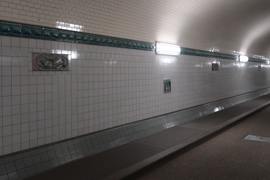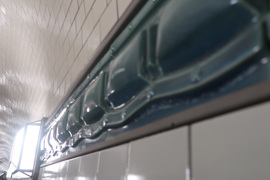 Views from Steinwerder
A nice feature of crossing the Alter Elbtunnel is to visit the shore of Steinwerder and enjoy the amazing view of St. Pauli, the Elbe Philharmonic Hall and harbor operations. Even locals do that and grab a cold Astra (one of the local beer companies) to hang out and enjoy themselves. Here are a few impressions.
Alter Elbtunnel – My View
The Historic Elbe Tunnel is indeed an amazing piece of technology and engineering. Especially on a sunny day, when the Steinwerder side offers you amazing views of the city, it is a very impressive experience. Definitely a Hamburg Top Pick! to me.
Hamburg Top Pick!s
Here are all my reviews related to Hamburg leading to a Top Pick! rating:
Free Entry (Germany)
Here are all my attraction reviews from Germany which feature free entry: