It is very hard to really describe The Green Planet in Dubai. It is something like a compact  and artificial rain forest model, which is majory used to illustrate the flora and the animal life of this biosphere. During our December 2020 visit in the Emirates, my wife and I just had to visit this place again, also in order to explore one of the animal encounters.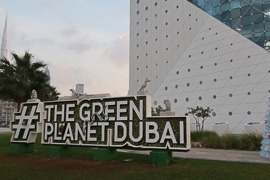 Green Planet – Location & Admission
Green Planet is located on the edge of the City Walk district, which is a quite new, very European style redevelopment in Dubai. Hub Zero is right across the street, Burj Khalifa is just a short drive away. You may use the parking facility of the City Walk mall, but there is also a non-covered parking lot next to the animal park.
A fixed day ticket is 110 AED (approx. 27 EUR) online, 120 AED at Green Planet itself. There are several upgrades, majorly as part of animal encounters, but also Zoo Keeper for a day programs. The Sugar Glider Encounter we booked was 283 AED online pre-booking, which aready includes admission to the park. The door price is 299 AED. However, as for example this experience is just limited to six persons per time slot and some of the encounters just have one sot per day, I would highly recommend to pre-book your experience.
Green Planet – Rainforest Area
Your visit starts in the depth of the ocean, where you meet fish in aquarium. After that you take the elevator to the very top of the habitat, which is inf act a giant artificial tree. A lot of animals just live in there and just can move freely (especially birds), but some animals are in enclosures.You walk more and more downstairs towards the entrance area level during your visit. The zookeepers are very helpful in case of questions, but there are also multiple signs which help you to identify the species you are currently watching.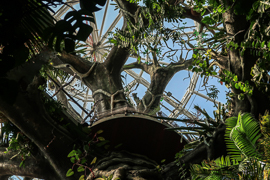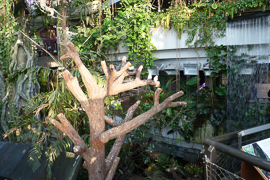 The key focus of the habitat is definitely birds. However, there are quite a lot of reptiles. Insects are shown in separate displays. You also have a few apes and other animals.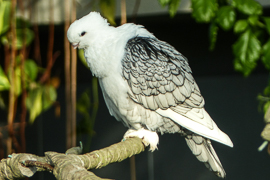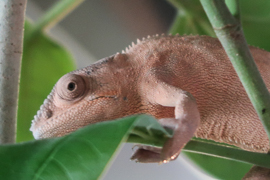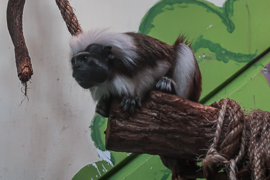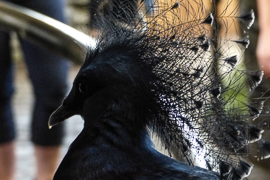 Green Planet – Australian Walkabout
A new addition to Green Planet, which in fact has nothing to do with the core displays of the place. In the basement area, they added minor area with Australian wildlife. The most thrilling animals are likely the cockatoos. which try to attack your shoes. But the display also holds wallabies, some other birds and some reptiles. We were lucky to be around at the feeding, which was really impressive.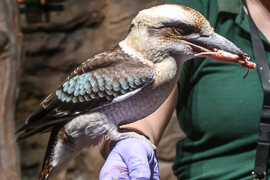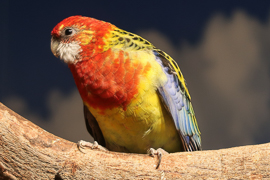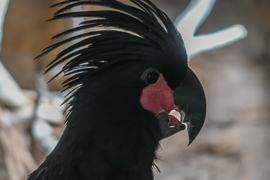 Green Planet – Sugarglider Encounter
Especially for my wife, the Sugarglider Encounter was the highlight of our visit. Green Planet drives two areas for these kind of animal encounters located close to the entrance. Both have glass doors and walls, so that people from outside can watch you. This is sometimes a bit bothering, especially as during our encounter, multiple times people opened the glass door and stepped into the area with free moving animals around.
The encounter was advertised to last twenty minutes, but in fact, it was close to 30. The zookeeper really explained  everything about the animals pretty well – she was just fantastic. Of course, it was a lot of fun to have them sitting on your hands and arms (even if they tend to digest during that time). The atmopshere was very relaxed and we had a really good time during the encounter. Due to the shortage of slots, two young kids were joining us during our encounter – especially the younger one felt to be too overwhelmed by the situation from time to time.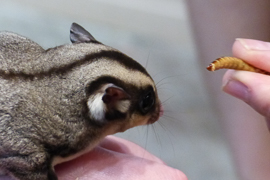 Last, but not least, the exhibition uses these encounters to introduce other animals to human encounters. In that case, we were gifted to meet these white hedgehogs.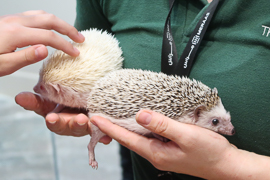 Green Planet – Services
Of course, Green Planet offers you sufficient opportunities to get rid of your money in souvenir stores. The main one is located close to the end of your visit in the Australian Walkabout area. You can also buy some stuff at the main entrance cashier area.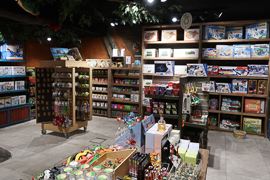 Green Planet – My View
It was our second visit at the Green Planet – and we absolutely enjoyed it again. Of course, the Sugarglider Encounter was very special, but also the remaining visit was very interesting. The ticket prices are not a bargain – but Dubai is not cheap, especially in these kinds of attractions. Nonetheless, I can absolutely recommend a visit at this place!
Flyctory.com about Animal Parks & Zoos
Here are all postings of the Zoos and More category:
Flyctory.com in Dubai
Here are all postings about the entertainment wonderland Dubai: