Apart from the Tropicario and SeaLife, my wife and I also visited Korkeasaari Zoo in Helsinki. The main animal park of the Finnish capital comes with a very special location and a nice mixture of regional and global wildlife. Here is a review of our visit in May 2022.
Helsinki Korkeasaari Zoo – Location & Admission
Helsinki Korkeasaari Zoo is named after Korkeasaari Island, on which the zoo is located. You can take bus 16 from Helsinki Central Station. This is taking you to the zoo's main entrance, which is located on the neighbor island, Mustikkamaa. You have to walk over the bridge to get to Korkeasaari. In summer, there is also a ferry connection from the zoo to the central harbor area.
The zoo's opening time depend on the time of year and whether it is a weekday or at the weekend (Saturday, Sunday). In summer, there are daily opening times from 10:00 to 20:00 hrs, in winter, doors are closing at 16:00 hrs already. Adult admission is 21 Euro, when you buy the ticket at the counter, an online ticket is 20 Euro. You may also buy an Evening Ticket at late entry for a reduced price.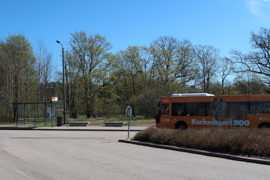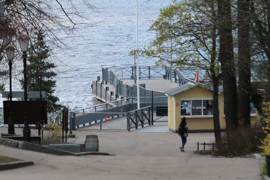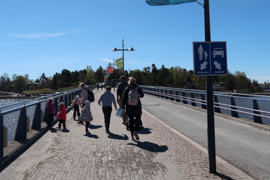 Helsinki Korkeasaari Zoo – The Visit
As said, the zoo is located on the Korkeasaari Island. Especially in the center part of Korkeasaari, the island is a bit of hilly and thus also requires some energy to walk. We had some bad luck in taking pictures of the animals, but the Helsinki Zoo offers a nice balance of local animals like bears and wisents, but also more exotic animals like monkeys, lions or tigers. Signs are typically in Finnish, Swedish, English and Russian. The zoo is well signed, it is easy to get around. The map confused us a but at a few spots. You cannot strictly take a clear distinctive route along all habitats, unfortunately.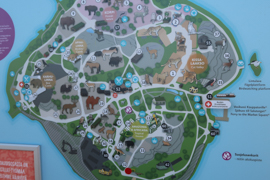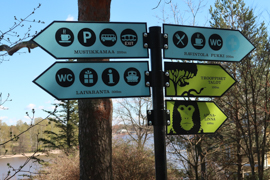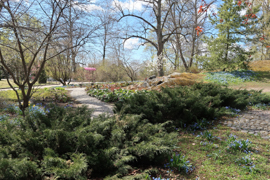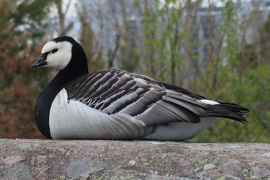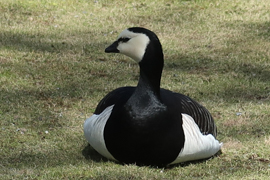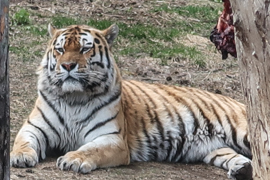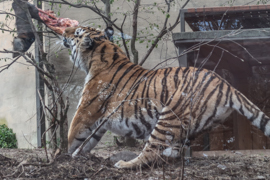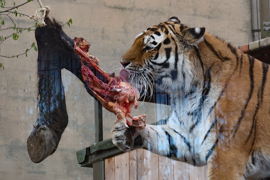 Unfortunately, we were unable to spot some of the animals. We were especially sad that we could not spot the bears – therefore some other animals like the eagle in the pictures below felt amazing. The habitats are overall very reasonably designed and had a good size.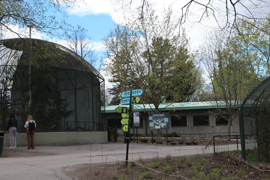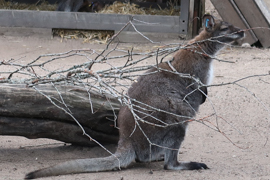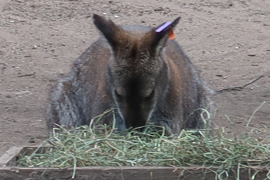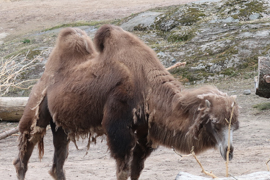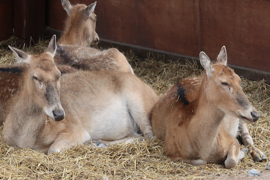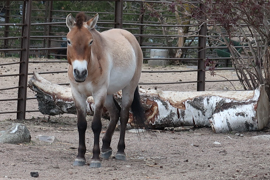 Indoor Habitats
Apart from the outdoors part of the place, Helsinki Zoo runs some indoor habitats.There is majorly one building for Asian and African animals and another one illustrating life in the Amazonas region. The Asian-African one also holds a section for nocturne animals, where photography did not work out at all. Apart from that it was still rather cold outside in May 2022 in Helsinki, the indoor exhibits with walk-through habitats were a great part of our visit.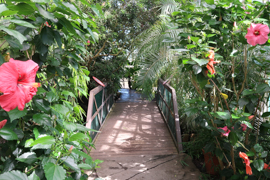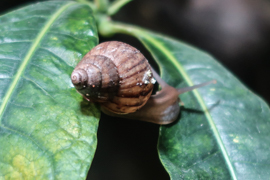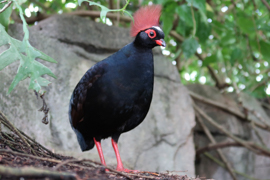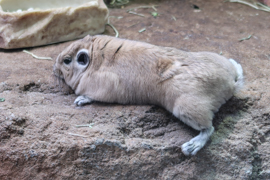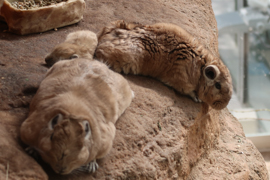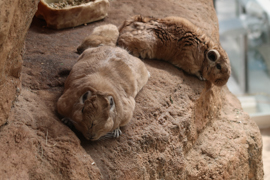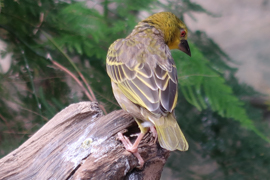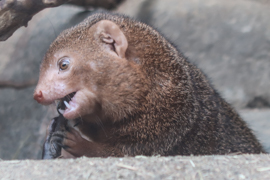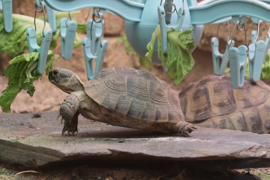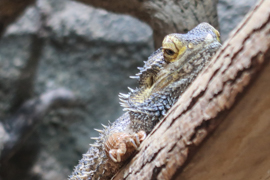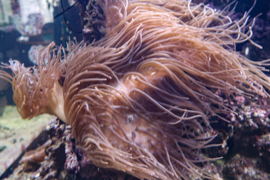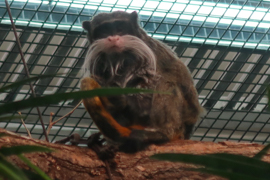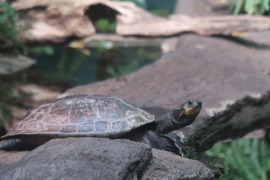 Helsinki Korkeasaari Zoo – Service
During our visit, a bunch of snack booths were closed, but the main restaurant, among some others, were operating. There are of course also gift shops, which I did not take pictures of.
Helsinki Korkeasaari Zoo – My View
I would not say that Helsinki Zoo is a must visit – but it is a nice one on a warm and sunny days. The trip to the zoo is just a bit of bothering, other Nordic zoos feel to do a better job to me as well. Nonetheless, especially if you travel with kids, this may be a nice addition to your Helsinki sightseeing.
Flyctory.com about Animal Parks & Zoos
Here are all postings of the Zoos and More category:
(Greater) Helsinki
Here are my Flyctory.com postings related to the Helsinki Metropolitan Area: