When you think about Zoos and similar parks on Tenerife, you of course think about the Loro Parque, which is one of the best rated animal attractions in the world. However, there are also some minor locations, some of them are a hidden gems. We definitely had a lot of fun at the Monkey Park in the Southern part of the island.
Monkey Park Tenerife – Location & Admission
Monkey Park Tenerife is located in the touristic Southern part of the island, just East of Los Cristianos next to the TF-1 motorway. The way to the park is well signposted so that you cannot miss it. We visited the Finca Las Margaritas banana plantation before, which was just a short drive.
The park hours are 9:30 to 16:00. The adult admission is 10 Euro, there is no resident reduction. You can walk in quite some parts of the animals habitats and buy food for that reason, which is just a few Euros for quite a nice portion.
Monkey Park Tenerife – The Monkeys
Let's start with the animals after which the park is named – monkeys. The most prominent kind of apes you will meet during your visit are ring-tailed lemurs, which you can visit in their habitat and even feed them (see below).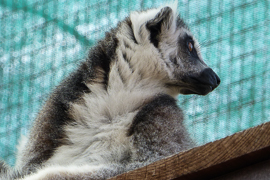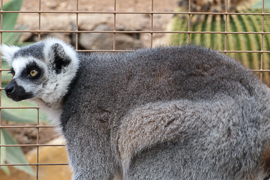 There are a lot of other apes, which are in enclosures (there are also ring-tailed lemurs, who do not seem to like people and have a separate habitat. The cages look very modern and clean and spacious.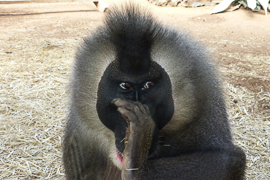 Monkey Park Tenerife – Reptiles & Birds
Right when you enter the park, you are see a crocodile sunbathing. But there are also other kinds of reptiles, incuding a giant turtoise, which is in the visitable habitats, but typically cannot be fed. There are also large lizards and similar animals.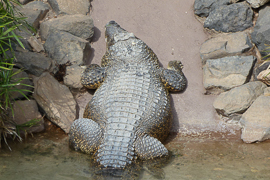 Tenerife Monkey Park aso offers a quite a bunch of birds as well. You can visit the Ara parrots in their habitat and feed some smaller species by walking into their area as well. However, there is also quite a wide selection of birds in cages.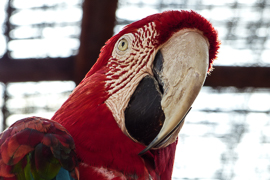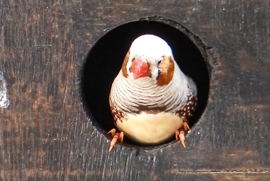 Monkey Park Tenerife – Guinea Pigs
As there are more or less in any accessible habitat and as there are thousands of them, the guinea pigs are likely something like the hidden heroes of Monkey Park Tenerife. You will always find one to feed – or in fact you find one and have half a dozen of them around you. It is a lot of fun, especially my wife liked it.
Monkey Park Tenerife – Services
Regarding services, there is not too much at the Monkey Park Tenerife. On the picture below you see the cafe aka snack machines. The cashier at the entrance offers some souvenirs. There are also toilets at the grounds, which… could be nicer. Depending on your attitude towards petting animals, you will stay in the park for between one and two hours – so it will be fine.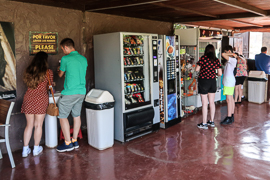 Monkey Park Tenerife – My View
You have to be critical about the mass of guinea pigs likely, that might be unsuitable animal keeping already. But apart from that, We had an amazing time at Monkey Park Tenerife and enjoyed it a lot. In fact, the park slammed our planning on that day, just because we stayed in there much longer than we thought. We felt that the managers of the park did an excellent job, the animals looked happy and always had a chance to hide themselves, if they wanted to. Thus, I can absolutely recommend to visit this zoo.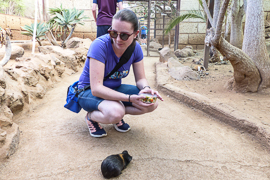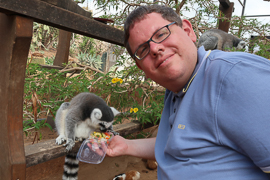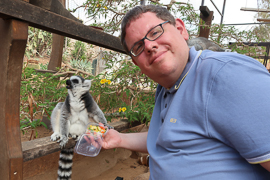 Flyctory.com about Animal Parks & Zoos
Here are all postings of the Zoos and More category:
Flyctory.com about Tenerife
Here are all postings about the Canary Island of Tenerife: