The Tampa Bay area is full of top attractions for animal lovers. After we visited Busch Gardens, we decided to go to the more "traditional" zoo, ZooTampa at Lowry Park (also known as Lowry Park Zoo). The animal habitats are in focus of your visit here. There are (nearly) no roller coasters or other thrill rides like at the Tampa peer or SeaWorld, where we enjoyed the SeaWorld christmas celebrations later during our trip.
ZooTampa at Lowry Park – Location & Admission
Lowry Park is North of Tampa's city center. Busch Gardens is just some six miles away, roughly in Northwesterly direction. Tampa is quite compact – if you want to have a drink at the Ybor district after visiting the zoo, this distance is also roughly six miles. We stayed at a Hampton Inn close to Busch Gardens, so the travel to ZooTampa was very convenient.
The ordinary admission to ZooTampa at Lowry Park is 36.95 USD. There are numerous packages and discounts, including the Tampa Bay City Pass. The pass is 107 USD and includes ZooTampa, Busch Gardens, the Florida Aquarium, the Clearwater Aquarium and either the Museum of Science & Industry or the Chihuly Collection. If you pay the full price, you may re-enter the park for free for the whole year.
Animal Encounters
Similar to Busch Gardens, you can book animal encounters at ZooTampa. We did not do any during that visit (in contrast to Busch Gardens, where we visted penguins). ZooTampa offers meeting penguins, tortoises and rhinos. The prices are comparable to the peer, i.e. around 30 USD.
There are also a couple of feeding stations, where you can for example feed stingrays, lorikeet or giraffes. Typically, the price for a portion of food is 5 USD.
ZooTampa at Lowry Park – The Zoo
Zoo Tampa is roughly split into six areas, all reflecting a certain climate zone or regional area. We roughly took our walk through the zoo in the anti-clockwise direction, starting with the Primate World, followed by Australia-insprired Wallaroo Station. Safari Africa leads your journey to warmer areas. You may learn about local wildlife in the Florida, before you merge into Asia and have some more impressions there.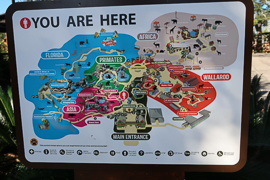 At the Main Entrance area, there is also the Main Aviary
ZooTampa – Primates
The Primates are living in the center of ZooTampa and are likely the first habitats you visit when you just head straight through the main entrance. There are quite a couple of species, all in quite spacious habitats. My favorites were the Orang Utans, who are one of my favorite animals overall. It was a lot of fun to watch the quite active primates.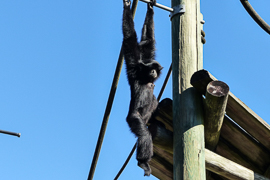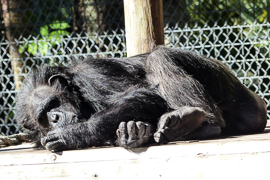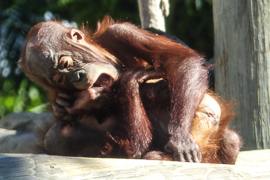 ZooTampa – Wallaroo Station
If you take an anti-clockwise trip through the zoo, like we did, you will end up in Wallaroo Station next. This area features the Australian wildlife. Unfortunately, the wallaby home was just under maintenance and closed. The koalas are likely the most prominent inhabitants. There are also emus and bats, which we loved quite a lot.
Wallaroo Station is likely also the place to be if you travel with kids. It also hosts horses with horse riding, the petting zoo and some carousels. In summer, there is even a water area, where kids can refresh themselves or their parents.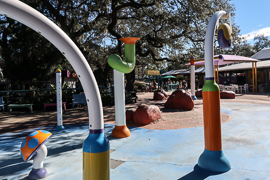 ZooTampa – Africa
The Africa zone is likely by size the largest area at ZooTampa. Before we tried it, we felt that the Expedition Africa safari ride, where you sit in a jeep and drive through the animals' area, is likely one of the key attractions. In fact, this ride was really lousy and just passed a couple cages from behind.
Apart from that, the Africa exhibition is definitely a nice one. The variety of wildlife is lovely. There are two types of zebra, elephants, giraffes, okapi, painted dogs and more. You may feed the giraffes with salad. As we did that in San Diego Safari Park already, we did not go for that experience.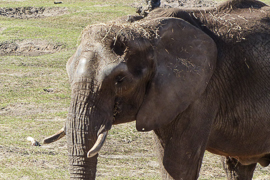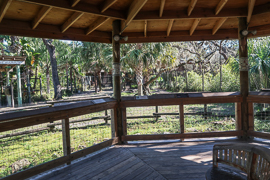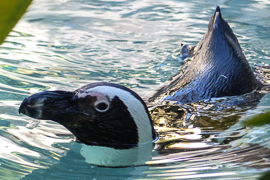 ZooTampa – Florida
The Florida fauna is definitely a nice visit as well. When you do the visit anti-clockwise you enter the area close to the only thrill ride in the park, the wildwater Roaring Springs. However, the attraction was closed during our visit.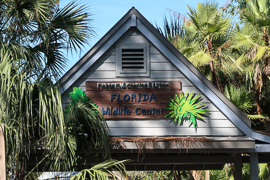 There are some very interesting animals to watch, like flamingos, black bears, panther, otter and – of course – alligators. The Florida area also features an aquarium. My highlight of that region, maybe of the whole zoo visit, was feeding stingrays, which I never did before.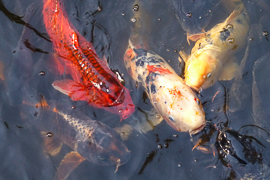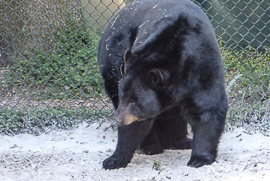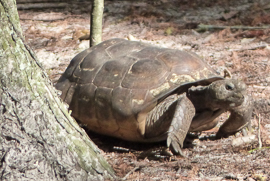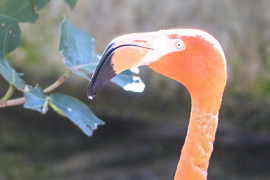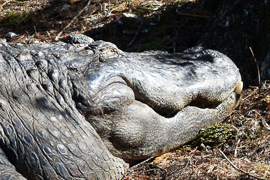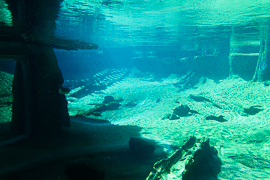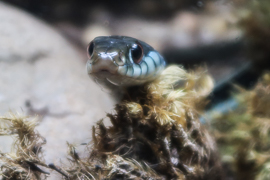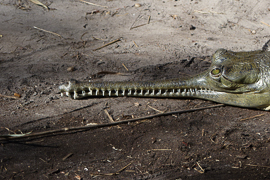 ZooTampa – Asia
Last but not least, Asia. Honestly, we cheated a bit and did the lorikeet feeding right after the primates. The simple reason is that the more the birds are hungry, the more it is fun. This area also holds one of my most beloved animals, the tiger. Another aviary hosts quite large bird species. You may also watch leopards, rhinos or Komodo Dragons.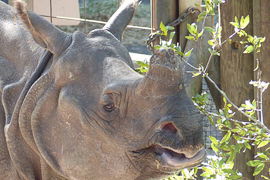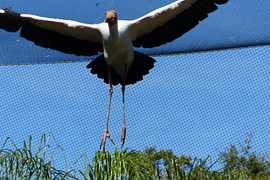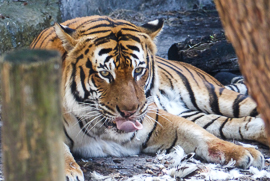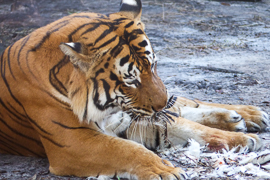 ZooTampa at Lowry Park – Services
ZooTampa has all facilities you would expect of a zoo. There are numerous toilets, which are reasonably maintained. Of course, there are also sufficient places, which offer you a bite or a refreshing drink. We did not use the restaurants / snack points during our visit.
Quite surprising for a facility like ZooTampa, parking is free.
ZooTampa at Lowry Park – My View
My wife and I love zoos – and we had a great time at ZooTampa. The areas are lovely and wide and give a lot of space to the inhabitants. On the other hand, you have a great chance to watch the animals. Feeding lorikeet is always a lot of fun and feeding stingrays was so as well.
The Safari trip in Africa was definitely on the very disappointing side and felt like a lot of wasted potential. Overall, we feel that visiting ZooTampa gives you a great time, also with Kids. Thus, it is a Top Pick!
Tampa Bay Postings
Here are all pictures of Tampa Bay and surroundings:
Flyctory.com about Animal Parks & Zoos
Here are all postings of the Zoos and More category: