In April 2023, my wife and I spent three nights in Dubrovnik. The Old Town of the southern Croatian city is not too rarely named to be Pearl of the Adriatic. While the city features a lot of famous attractions like the walk on the historic city walls, my first travel review is a rather hidden gem of the city, the Dubrovnik Aquarium.
Dubrovnik Aquarium – Location & Admission
The aquarium is driven by the Institute of Marine and Coastal Research of the University of Dubrovnik. It is located in the lower parts of St. John Medieval Fortress and is thus more or less right underneath the Maritime Museum (even though it is quite a walk between both attractions). There is no public transport within the Old Town of Dubrovnik. Dubrovnik Aquarium, though, is located close to the harbor, if you for example come by boat transfer from the city of Cavtat. There are signs around the aquarium – otherwise, it would be really hard to spot it.
During our visit in April 2023, daily opening times were 10:00 to 19:00. Admission to Dubrovnik Aquarium is 10 EUR. It is not included in the Dubrovnik Pass.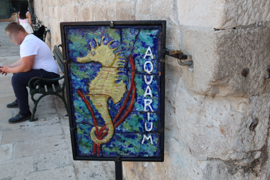 Dubrovnik Aquarium – The Visit
As most of the museums and attractions in old town, Dubrovnik Aquarium is coming with beautiful architecture. The vaults of the fortress give an amazing atmosphere. and the habitats are nicely located within the rather small area. Our visit took us about 45 minutes. The documentation of the aquarium is in Croatian and English and not as fancy as in Sea Life places. However, the signs get their job done. In some aquarium, there were also other fish and maritime life form than given in the signs around it.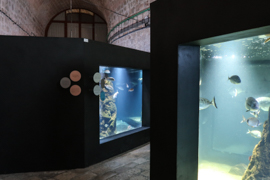 There is quite an interesting range of aquariums. Especially in contrast to SeaLife places I visited recently, I felt that you have a better chance to explore the animals and examine how they live and behave. Dubrovnik Aquarium features a wide range of maritime life, from lobsters to deep sea fishes. Thereby, there are not so many of these "fancy" species too many aquariums today feature, e.g. clownfishes ("Nemos"), piranhas or shark. I really liked that, as it gives a nice focus to interesting life forms like jellyfish.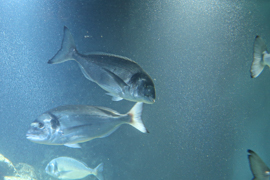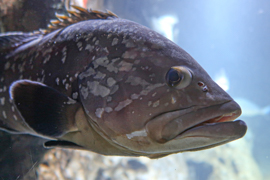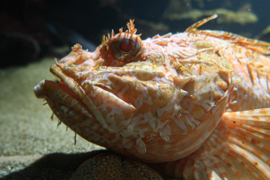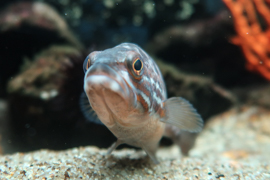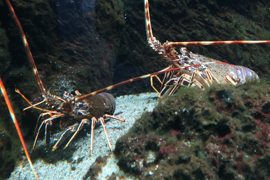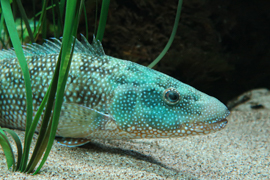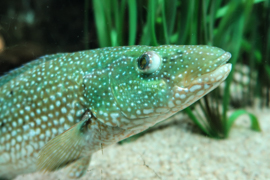 Dubrovnik Aquarium – Services
There is no gift shop or similar. At the exit there are some skulls and similar exihibits. The staff was absolutely friendly and helpful. Dubrovnik Aquarium has visitor toilets as well (some of other Dubrovnik attractions don't have that)
Dubrovnik Aquarium – My View
I really liked the aquarium. The scenery and atmosphere is beautiful, the visit was very relaxed and you had time to explore the different species. There is no tunnel to walk through, no "pet the starfish" thing or other more entertainment-alike features – but that's finally what I appreciated. Compared to other (often: very expansive) Dubrovnik attractions, this place is even rather cheap.
Flyctory.com about Animal Parks & Zoos
Here are all postings of the Zoos and More category:
Flyctory.com – List of all Media Reviews
Here is the list of all my Media Reviews (majorly music), sorted by artist name: