As an aviation nerd, I just had to visit the quite well-rated Finnish Aviation Museum (Suomen ilmailumuseo), which is located closeby Helsinki-Vantaa International Airport. Finally, I made it during my trip watching the SB-Pro 2018/19 season home opener against the Koovee Tampere.
Finnish Aviation Museum – Location & Admission
The museum is located in close proximity to the airport. It is more or less in walking distance, but it is likely not too easy to walk from the terminals. However, Aviapolis station is very close. There is sufficient (free) parking if you arrive by car.
Admission is 10 EUR for adults. A very interesting alternative is to pay 68 Euro and receive the Finnish Museum Card (external link), which includes a twelve month period free access to some 280 museums.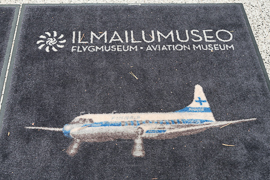 Finnish Aviation Museum – Military Aviation
The museum contains of two hangars, which are connected by a hallway. You start your visit at the military aviation part. The exhibition also includes a couple of planes which are rather used for military training than for defense. Some highlights are the Saab 35BS Draken, the I.V.L. A22 Hansa and the Polikarpov UTI-4. There is a total of 27 plane exhibits, some are in original state (even some crashed fuselage).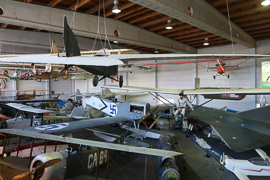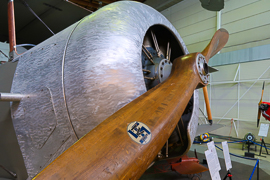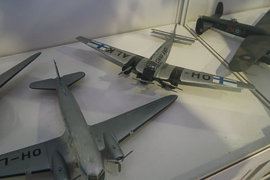 Finnish Aviation Museum – Civil Aviation
Hall 2 hosts the Civil Aviation exhibition. Honestly, I am much more in civil aviation. Thus, I spend much more time in this area. When you enter, the first eye-catchers are definitely the Lockheed 18-07 Lodestar and the Douglas DC-3, both originally operated by Kar-Air. Unfortunately, you cannot access these planes any more (the Lockheed seems to be stabilized).
A very interesting part of the exhibition are simulators and full-size cockpits. On the right of the entrance is a McDonnell Douglas DC-8 cockpit. In the opposite corners, you find several simulators. Some are for full pilot training, some contain a lot of dummy instruments and are so-called procedure trainers.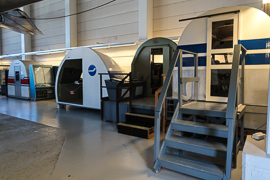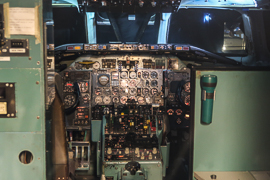 To me the highlight of the exhibition is the accessible Convair Metropolitan / Convair 340/440, OH-VKU, as used by Finnair. You may even sit in the seats. It is an amazing exhibit definitely.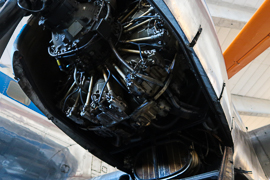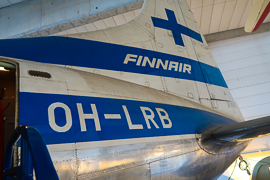 The civil aviation area is really rich (which also somehow means that it feels quite packed). They even have galleys and jettainers there. There are also some helicopters, model planes and some old Helsinki-Vantaa air controls. One small exhibition shows the evolution of the capital's airport. Last but not least, there are even small exhibitions on parachuting and a hot air balloon.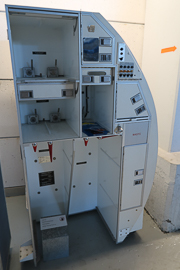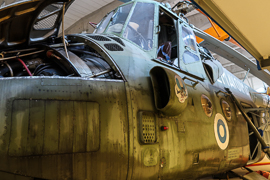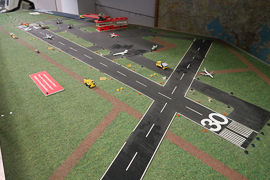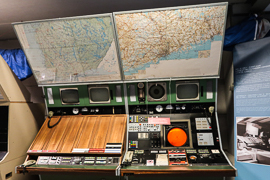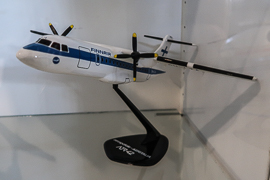 Finnish Aviation Museum – Flight Simulators
One of the highlights of the museum is definitely that there are three working flight simulators which you may try. You have to register beforehand and pay an additional charge and the prices are reasonable. The Messerschmitt BF 109-G2 simulator may even be used free of charge for ten minutes. However, not all controls were working – it might be more realistic if you pay the requested fee. The Saab 35A Draken simulator is a bit hidden, but closeby. This one can only be visited by appointment. It somehow feels that this simulator may not be in use currently.
The other two simulators are located near the entrance area. The most amazing simulator is likely the Piper Aztec, which has been built based on a real plane's wreckage. In addition, there is a Diamond DA 42 simulator, which can be rented, but is fact still used for pilot training and thus owned by a partner company of the museum.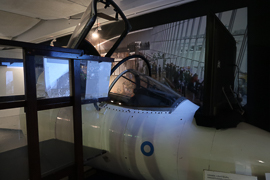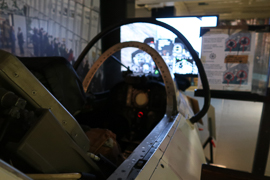 Finnish Aviation Museum – Outside Exhibits
Apart from the indoor exhibits, there are also three planes outside the buildings. The most obvious and prominent one is definitely the Finnish Airlines Douglas DC-3. Right next to it is the (comparably tiny) Cessna 172C. The third plane shown outdoors, the MiG-21, is quite hidden between the two hangars. None of the exhibits can be entered – you may, however, have a nice cockpit view through stairs at the MiG.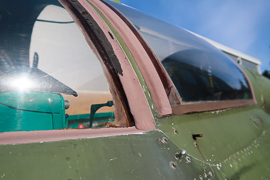 Finnish Aviation Museum – Other Services
There are also some services around the entrance area: first of all (of course), there is a souvenir shop. Not too surprising selection of books, model planes and some really nice t-shirts. Across the store, there is a small museum cafe which even serves lunch. Unfortunately, I have been too late to try them. The sanitary rooms are clean.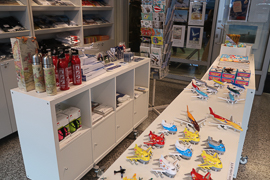 Finnish Aviation Museum – My View
The Finnish Aviation Museum is not as overwhelming as Sinsheim Technology Museum (or its sister outlet in Speyer), for sure. But if I for example compare it with the outpost of the "Deutsches Museum" in Schleissheim near Munich, it is an absolutely competitve Technical / Aviation Museum. Unfortunately, the hangars are really getting narrow, so that you cannot get as close to all exhibits as you would like to do. Thus, I felt it is unfair to assign five stars and a Top Pick to it. Nevertheless, if you go for a visit, you will definitely not leave disappointed. I stayed at the museum roughly 100 minutes – if you are especially interested in some details, it may be a much longer visit. Together with the SB-Pro match and my stay at Hilton Helsinki Kalastajatorppa, the museum completed a great weekend.
Finnish Aviation Museum – Gallery
As I liked the pictures of my visit that much, I decided to put them in a gallery, which allows you to review my pictures in larger scale
Finnish Aviation Museum – Link
Here is the informative (English) website of the Finnish Aviation Museum:
Technical Museums – Other Postings
Here are all other Flyctory.com postings dealing with technical museums and exhibitions:
Postings with Gallery
Here are all Flyctory.com postings, which come with a larger size picture gallery: