While the Women match-up for the Superfinal has been the expected one, Happee as fourth-placed team in the regular season surprised to qualify for the battle against Classic, who dominated the Finnish Salibandyliiga with a 12 point lead after 26 matches. Classic, however, had been under pressure to bring at least of the titles back home after the women team lost against SB-Pro.
The full gallery of the match can be found here.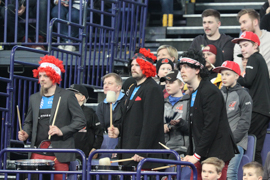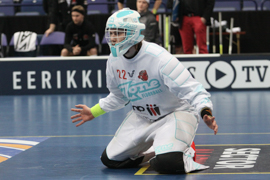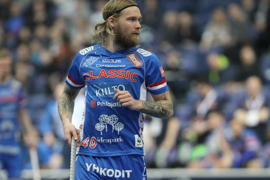 Happee shocks Tampere in the first period
Happee had a brilliant start, leading with two goals after five and a half minute after Paul Kotilainen and Joel Lahti had scored. The rest of the period was quite leveled – the only really scene which lead to additional thrill was a heavy injury of Peter Kotilainen after a battle for the ball close to the rink. Thus, the lead stayed at 2-0 for the underdogs after twenty minutes.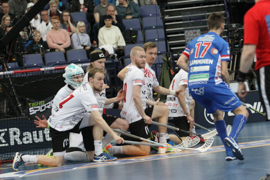 One, two, three, four – Classic!
No need for the favorites to struggle with their luck in the first period – they just did it better in the second one. While the first minutes looked quite good for Happee (not only due to a two minute penalty against Juha Kivilehto…), Classic rolled over their opponents in the second period. Eemeli Salin tied the score with goals in the 26th and 29th period and two more goals in the 36th and 37th minute (Lassi Vänttinen and Sami Johansson) turned the match completely and gave the Tampere guys a two-goal bonus for the third period.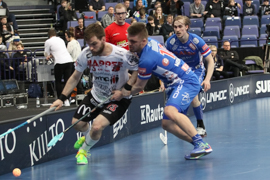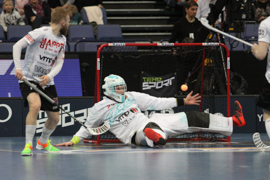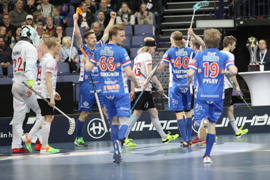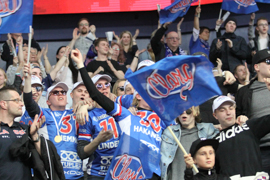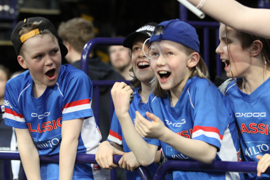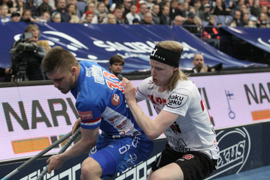 No way for Happee in Third Period
While Happee seemed to be able to handle Classic's games better and did not give Tampere too many opportunities, just being to keep up with the dominators was simply not enough. Time ran down more and more and finally the story of the match went as it has to do in these situations: Happee tried anything and pulled the goalie already in the 56th minute – finally, two empty-net goal sealed their fate… or Classic's championship to a final score of 6-2.They will join SB-Pro on the trip to Gävle for the 2019 Champions Cup.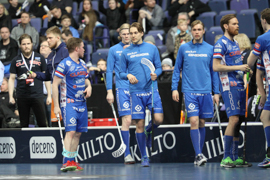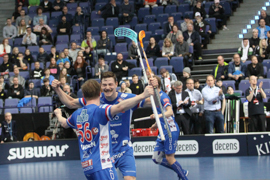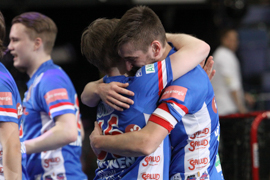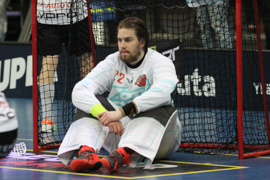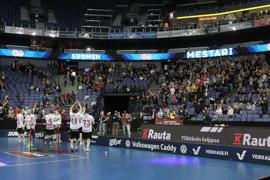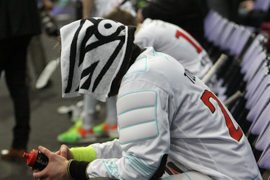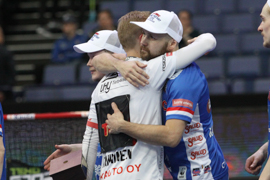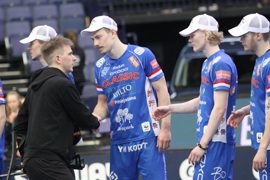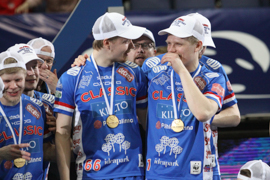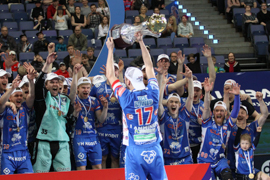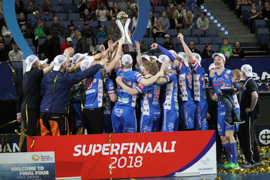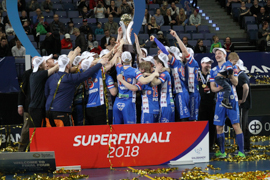 Link to the full gallery of the match
Classic
35 Lassi Toriseva  -30 Joni Järviö // 2 Eemeli Akola – 4 Konsta Tykkyläinen – 7 Albert Koskinen – 8 Juha Kivilehto – 9 Eemeli Salin – 10 Oskari Heikkilä – 11 Sami Johansson – 12 Eetu Sikkinen – 15 Aaro Helin – 16 Jussi Piha – 17 Janne Lamminen – 18 Juuso Woivalin – 19 Joonas Pylsy – 22 Miro Lehtinen – 23 Juho Syvänen – 40 Lassi Vänttinen – 45 Jere Pulkkinen – 48 Hiski Kosunen – 56 Krister Savonen – 61 Tuno Salminen – 66 Mikko Leikkanen – 70 Joona Rantala – 72 Atte Eronen – 81 Tuukka Salo – 86 Tino Lindstedt – 89 Asser Jääskeläinen
Happee
22 Miro Tuomala – 36 Markus Laakso // 4 Jaska Kunelius – 10 Petri Kauko – 11 Kaapo Savinainen – 16 Paul Kotilainen – 18 Asko Huisman – 21 Juuso Heikkinen – 25 Lauri Lavikainen – 26 Otto Tikka – 27 Jonne Junkkarinen – 30 Veli- Matti Hynynen – 32 Toni Kuosmanen  – 40 Vili Liponen – 49 Tommi Taimisto – 56 Pauno Kajoksinen – 61 Peter Kotilainen – 66 Joel Lahti – 73 Janne Hoikkanen – 74 Jalo Kuovonen – 76 Eemil Ukkonen – 81 Jami Manninen – 91 Panu Kotilainen – 94 Lassi Kotovaara
Flyctory.com Floorball Postings
Here are all Floorball-related postings on Flyctory.com: