Covid-19 and the corresponding social distancing rules make it rather hard to meet with the team before and interact with them. One outcome of the situation is that you cannot attend the normal training sessions – which is typically possible as press if the teams do not want to try out something "secretly". Thus, my only chances to catch the two teams of the Finland – India tie in Espoo in September 2021 (link to preview posting) was so watch them warming up right before the matchdays, on the afternoon of day 1 (17th September) and around noon on Day 2 (18th September 2021). Here are a few views and funny stories I just felt like sharing with you.
This posting comes with an overall of 169 major size pictures in a dedicated picture gallery for this Davis Cup tie. Also see links below.
The Tennis Davis Cup coverage from Espoo is done in collaboration with

Warm-Up Impressions – 17th September 2021
Getting used to the unknown arena and the Davis Cup setting in Espoo – I did not have that much time to take snaps of the Indian team – still, there are some nice ones. Did not manage to have a look to Jarkko Nieminen's team on that day. Nice to have some pictures of Saketh Minyeni, coach Zeeshan Ali and the most experienced player in the team, Rohan Bopanna.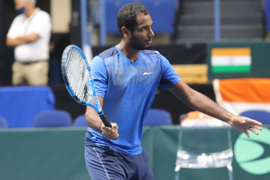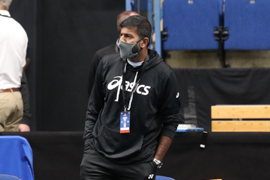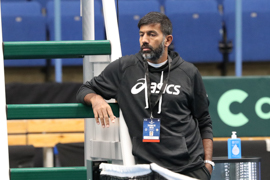 Warm-Up Impressions – 18th September 2021
The Saturday session felt more entertaining. I reached Metro Areena rather at the end of the Indian practice time slot. While the players were mostly already heading back to the locker roo,, the staff of the team had some fun. No, we did not warm up our physios as a special strategy to come back to the tie. You also see team manager Sunder Iyer having some shots.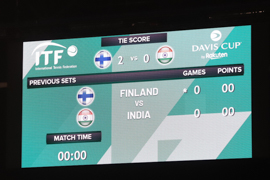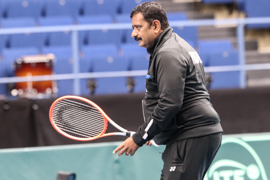 The Finnish team was warming up thereafter and had four players on court – of course, especially their doubles Heliovaara / Kontinen and Ruusuvuori doing some hits before their potential matches. The most precise shot of the training session was actually by Henri Kontinen, who gave same hard strokes over the net to Heliovaara for volley practice. One shot was really leading to massive danger on the future generation of Finnish doubles tennis – Heliovaara needed several minutes to recover from that nut-cracker. Especially Jarkko Nieminen felt to rather enjoy the precision of Kontinen than showing pity for the hard hit Finnish little guys.
You should add a side note that in the doubles match on Day 2 later, Kontinen hit each Indian players with the ball once. Be aware of this guy – he feels to be a beast on court, at least in Davis Cup 🙂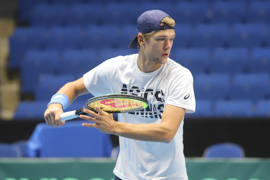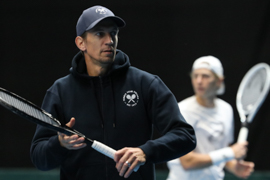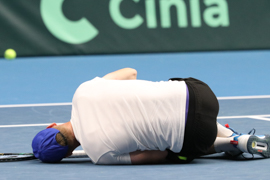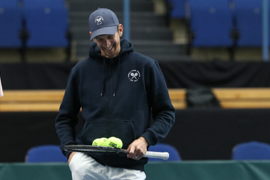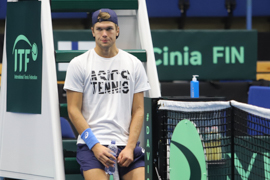 Finland vs. India Davis Cup 2021 – Galleries
All pictures from Espoo are gathered in a dedicated gallery group. Here are the links to the individual galleries, split by match:
Everything About The Davis Cup
These postings are about the Davis Cup, the male national team tennis competition:
Postings with Gallery
Here are all Flyctory.com postings, which come with a larger size picture gallery: