The last stop of a trip through Italy in late summer 2021 lead me to Volandia, an aviation museum (and much more) close to Malpensa Airport. The visit there was massive and took me over three hours. Here are some impressions and my thoughts about the visit in Italy's largest aeronautical museum.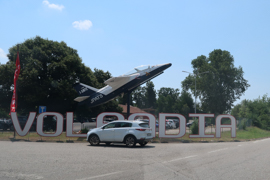 Volandia – Location & Admission
Volandia is also branded as Parco e Museo del Volo – "ParK and Museum of Flight". It is located East of the Milan Malpensa Airport (MXP) runways, rather close to Terminal 1. The closest transport facilities are thus the train and bus connections to the airport, e.g. the Malpensa Express. I saw signs from the terminal to the museum, so that it should be possible to walk. As I have been in the Emilia-Romagna region before, I had a rental car anyway. There is sufficient free parking in front of the museum.
Admission to the museum is 15 EUR. In the summer season, March to October, the museum is opening from 10:00 to 18:00hrs with later closing (18:30) on Saturdays, Sundays and public holidays. In January and February, the museum is only opening on weekends, 10:00 to 18:30 hrs.
Volandia – Indoor Aviation and Space Exhibits
The signs of the museum are typically given in Italian and English. After the initial exhibition Forme del Volo e Moldellismo ("Forms of Flight and Models"), you can take any order of visit you like – the museum is spread over different former airport buildings.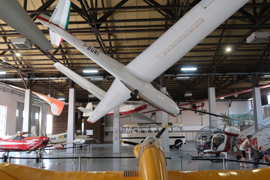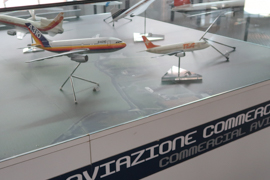 I started my visit with the Caprioni Workshop. Gianni Caprioni formed one of the pioneering aviation companies of Italy. This part of the visit is a nice step back in time. Below, you also see some impressions of the lovely architecture of the museum buildings.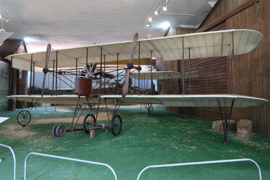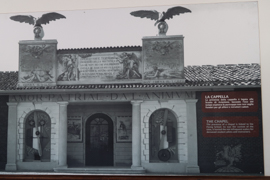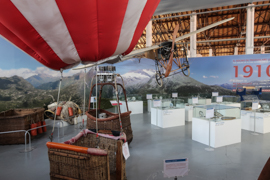 Fixed Wing Aviation – and Helicopters
The key split of flying vehicles is done between Ala Fissa (fixed wings) and Ala Rotante (rotating wing) in the exhibition. Out of the historic planes, the DC-3 is a highlight of the visit, you can also get into the plane, which is in really decent condition. In this section, you also run into aviation motors and military planes. In one of the last pictures below, you also see parts of the original airplane of Pope John Paul II.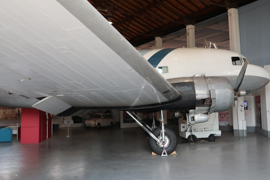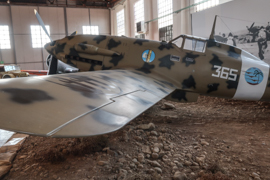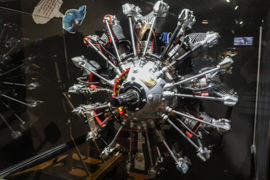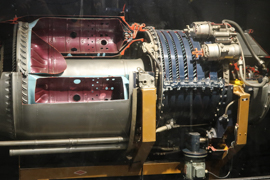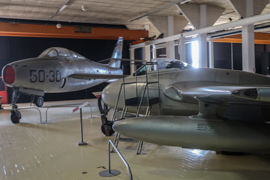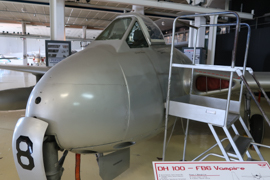 The rotating wing exhibition of course majorly deals with helicopters. The highlight of this part of the museum to me was getting inside the huge transport helicopter CH-47C Chinook by Boeing. However, this section of the museum also features jump jets, which take off vertically.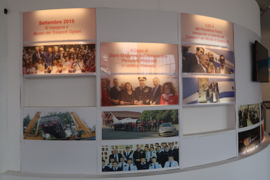 Space Exhibition
If you fly higher than planes, you might travel into space. Volandia is already an excellent aviation museum, but they also have a nice space exhibition as well. There are quite some models and replicas in here – but this part of the visit is definitely a kids' highlight as well.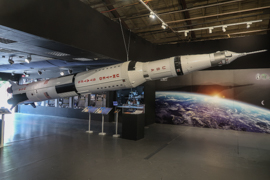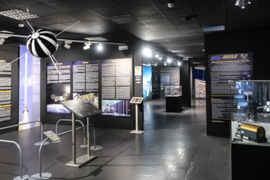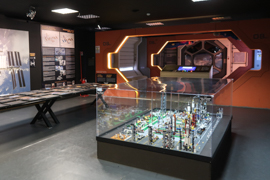 Volandia – Outdoor Aviation Exhibits
Apart from the museum buildings as such, Volandia is also offering a lovely view on Milan Malpensa airport (MXP). In order to be able to understand everything which is going on right in front of you, there are signs of all operating airlines and planes.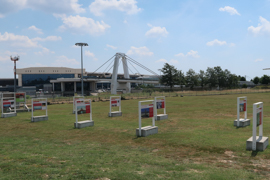 Interesting Planes Stored Outdoors
Apart from that Volandia is an excellent place for plane spotting, they also have some major planes on the outside exhibition space, some of them being able to have a look inside. One of these planes is a Meridiana MD-80 plane.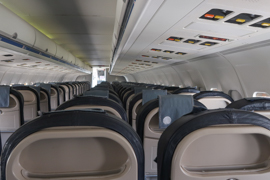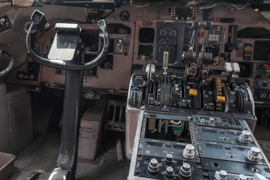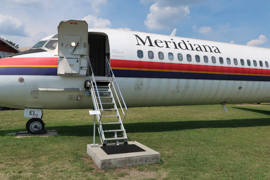 Despite this is the first plane of the fleet of the former company, the most famous plane of the museum is very likely the DC-9 by the Italian Air Force, which has been used to transport the pope as well as the Italian Prime Minister. The plane also brought Ayrton Senna's dead body back to Paris after his fatal accident at the San Marino Grand Prix 1994.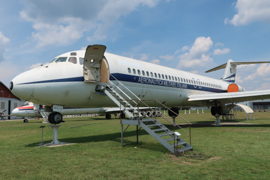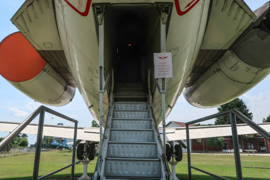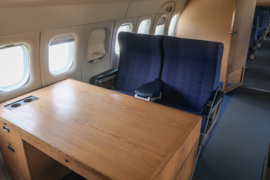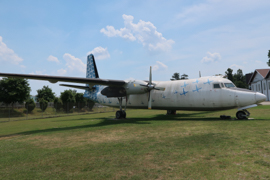 Volandia – Other Exhibits
You feel that this is a righ museum already? Volandia says no and comes with some special exhibits. The largest one is likely a collection of cars designed by to famous Italian designers, Nuccio Bertone and Flaminio Bertoni Museum, who run they individual collections more or less in the same building.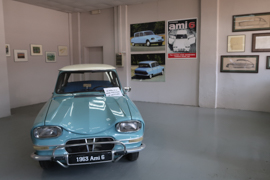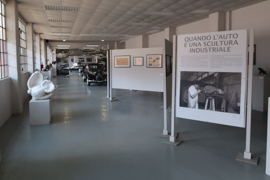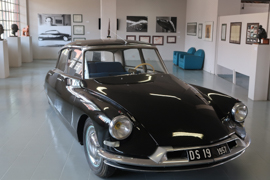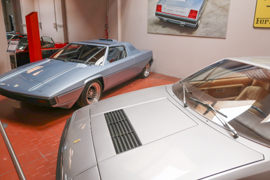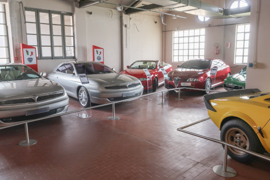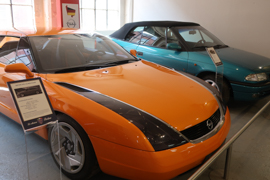 The museum in addition hosts simulators, a couple of original Star Wars figures and a collection of trams and railways.
Volandia – Food & Services
There is sufficient space that kids may relax (or better: play) between visiting exhibitions. The museum offers some food options. I had a burger which was about average. Of course, there is a large collections of souvenirs before you leave Volandia at Milan Malpensa Airport.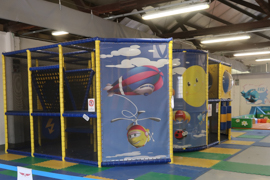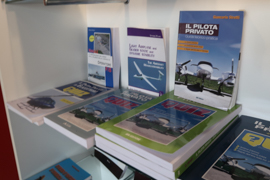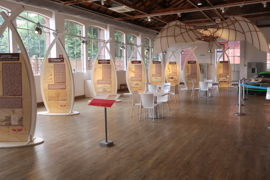 Volandia – My View
You see how long this post is – and it already tell you so much about Volandia. What an amazing place, which is even having collection like the space one or the car ones. If you are interested in the topics, you should definitely take some three to four hours for your visit. Great value for money and an easy pick for a Top Pick!
Aviation Museums
Here are all postings about museums concentrating on aviation:
Flyctory.com in Milan
Here are all postings related to Milan: