Video Gaming and arcade machines have been a significant part of my life. I grew up with an Atari 800XL, I loved my Amiga 500 and later I traded PC Engine video games. Thus video game arcades and museums are still so fascinating to me. Having some hours in Stockholm in early August lead me to Stockholms Spelmuseum, the Stockholm Gaming Museum. I was very curious what they made of Pac Man, Pong and all the others.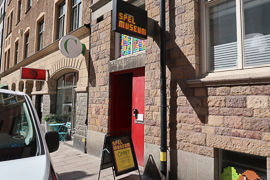 Stockholm Gaming Museum – Location & Admission
The Stockholm Gaming Museum is located in Markvardsgatan, North of the heart of the city. By local transport, you likely end up at Odengatan, Radmansgatan or Tekniska Högscholan for a short walk. The area is quite nice, though there are no major tourist attractions (you may know the Hard Rock Cafe, which is very close). The museum is located in the basement of a house, but of course has an individual entrance.
The admission to the museum is 80 SEK, which is currently roughly 7.50 EUR
Stockholm Gaming Museum – The Exhibition
Going down to the rooms of the museum, you pass a projection of Space Invaders, which you can also play with. The cashier is right at the entrance, there are four exhibition rooms, majorly split by decade. The upper room at the entrance thereby represents the beginnings in the 19060s and 1970s. All the descriptions are in Swedish, which will likely be easy to understand if you speak English. The do have English translation leaflets, though.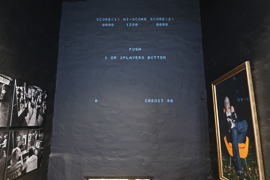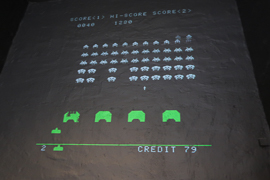 The first room you likely enter is the room of the 1980s and early 1990s. There is a large display of several video game systems. However, there are just five systems you can actively play on. Though it is not that much of a gem, I enjoyed to play EA Hockey, the very first predecessor of the NHL Hockey series. Another game on display was R-Type running on a PC Engine. A very nice one was a C64 emulator with a nice selection like California Games or Speedball 2.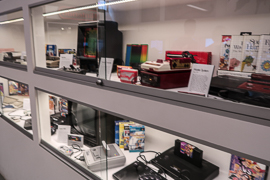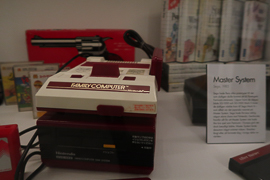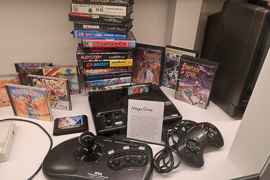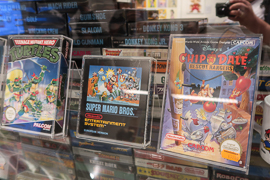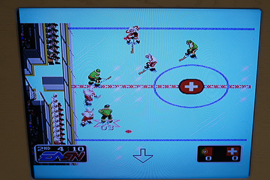 A smaller room is hosting some portable video games, including gems like the Game & Watch series by Nintendo or the Turbo Express / PC Engine GT. The most legendary game to try out is Tetris on the original Game Boy.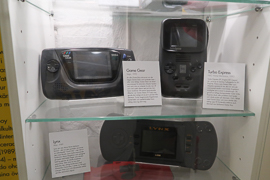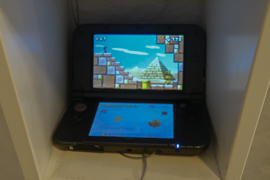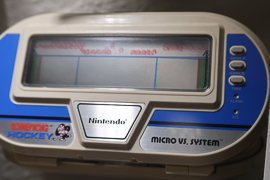 The exhibition about the 1990s and 2000s holds consoles like the Gamecube. There is also a gaming room next door where people played the latest Smash Brothers version against each other.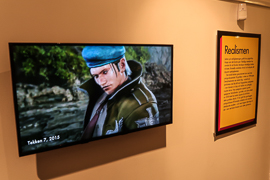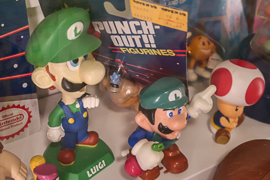 Stockholm Gaming Museum – Shop & Services
Next to the cashier, there is also a room with some souvenirs like Pac Man and Pokemon plush and some books about video gaming. Apart from sanitary facilities, there are no other services. The room also holds a gaming table to play Pac Man and similar games.
There is a small room for kids, where they can paint out video game pictures. It also holds a lot of memorabilia. In addition, the museum regularly organizes themed tournaments (typically on a special game).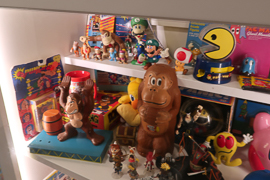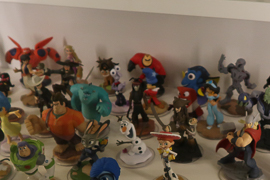 Stockholm Gaming Museum – My View
The museum is just very compact in space. Thus, it is a bit disappointing and does not take its full potential. The displays show what an amazing collection the museum has. Nevertheless, having a game on the rather average EA Hockey or the much-better-than-average Speedball 2 was a lot of fun and good travel back to my youth memories. I nevertheless felt that for example the Sheffield National Video Game Museum did a much better job (on a significantly larger option of space).
Flyctory.com in Sweden
Here are all Flyctory.com postings about Sweden:
Gaming & Arcades on Flyctory.com
Video Games and Arcades used to be my passion – and I still like them. Here are all related postings: