The place the red cars with the horse in the logo made famous: after I already introduced you to the original grounds of Ferrari in Modena and the corresponding museum, this posting is heading some 20 kms to the South to the city, which is now home of the sports car franchise: Maranello. During my summer vacation, I visited both places – and I stilled owed you my view on the Museum Ferrari in the company's hometown, which is sometimes also referred to as Galleria Ferrari.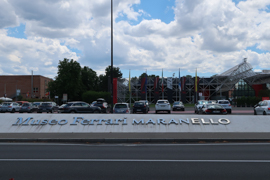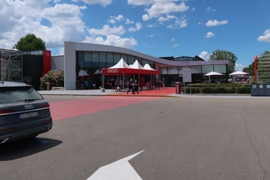 Museum Ferrari Maranello – Location & Admission
How could that be differently? The Museo Ferrari Maranello is located at the Via Afredo Dino Ferrari, right in the heart of the city and across the road of some of the Ferrari company facilities. It is also quite close to the Fiorano race course, which is not too easily accessible to public. There is a major parking lot in front of the museum (metered parking) and some more parking spaces around. Of course, there are a lot of touristic places in proximity of the museum – I had my Ferrari Test Drive with Pushstart almost at the same location.
The pricing is in line with the Museum Enzo Ferrari in Modena: adults pay 17 Euro for one museum – if you do both museums within 48 hours, you pay 24 Euro. From the Ferrari Museum Maranello, you can also take official bus tours to the Fiorano track and the factory. You have to have a museum ticket to book the tour in advance (seats are very limited). As far as I understood, you are not allowed to take pictures on the bus tour. The Ferrari Museum Maranello is open from 10:00 to 18:00 hours in winter months (October to March) and 9:30 to 19:00 hrs in summer.
Museum Ferrari Maranello – The Visit
After entering the museum and starting with some classics (including an Enzo Ferrari workdesk – hasn't there been one in Modena as well?), the first section of your visit is Hypercars, where you see some of Ferrari's very finest (means: horse power-beasts) street cars. I have been told that in general the exhibits in both museums alter from time to time – nonetheless, I have been a bit of disappointed that I do not run into my Maranello favorite, the Testarossa. Okay, rolling rockets like the F50 are not that bad as well.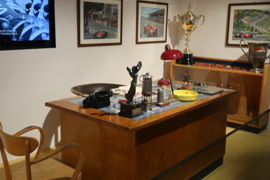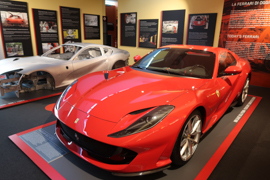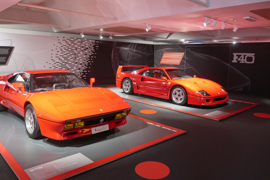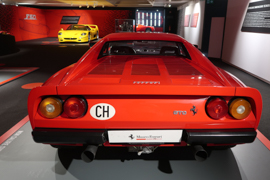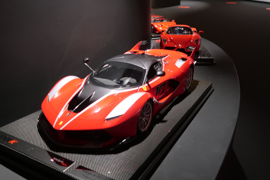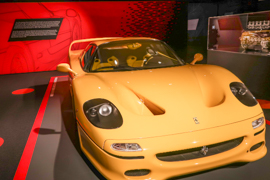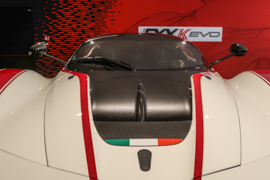 After that,t here is also a short section about how you can customize your Ferrari – so if you feel that after spending the admission fee you might still have some hundreds of kEuro left, this is your place to start dreaming. The museum is thereafter focusing on the brand at big race events, majorly Le Mans and then – in an impressive room – the Formula One. The room features a couple of historic Formula One Cars, a massive collection of awards won and memories to the greatest Ferrari drivers in that racing series.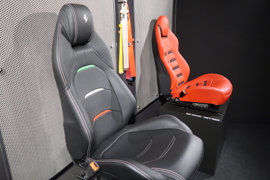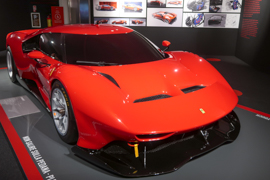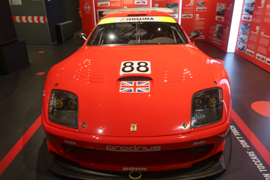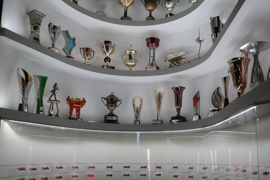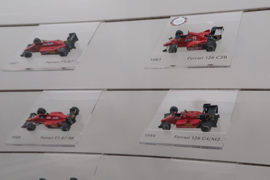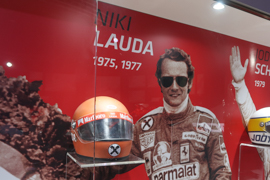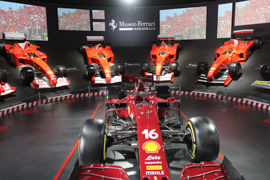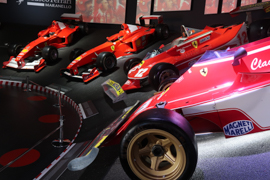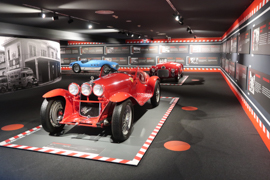 The visit closes with some more historic Ferrari racing cars, illustrating the company's motorsports history. Like in Modena, you won't find any references about dark Ferrari ages, e.g. Ferrari during war times.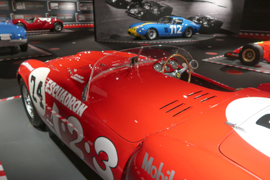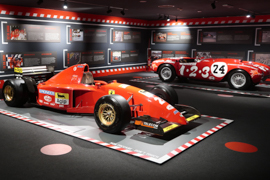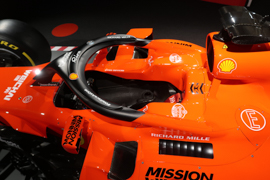 Museum Ferrari Maranello – Services
Of course, the museum offers several opportunities to spend some additional money. The classic options are to take a picture in a Ferrari covertible or having a race in a fancy simulator.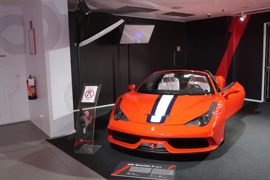 Last, but not least, there is a not too small souvenir store to grab some models or apparel. Ferrari is driving a merchandise heaven in Maranello as well – I haven't visited it during my trip, though.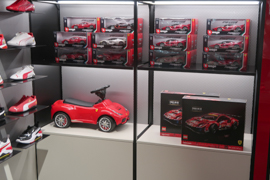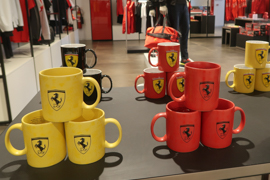 Museum Ferrari Maranello – My View
Even though I really love the area – finally, it is the museum (and the Ferrari experiences around it), which makes you travel to Maranello. It is posh and cool for car lovers – I would again love to have more reflection about Ferrari. There are also no pictures of race accidents (not even the ones really anybody knows about. I was a bit surprised that Modena and Maranello for example showed the F40 in parallel, but that some legends like Testarossa were not in display at all. It is a good museum – but its great design and presentation does not whitewash (or red-wash) all gaps which are undoubtedly in that place. The museum is not overwhelmingly large, but larger than Modena, which is more stylish.
Technical Museums
Here are all other Flyctory.com postings dealing with technical museums and exhibitions:
Emilia-Romagna
Here are all postings related to the Emilia-Romagna region in Italy: