Before flying back from Graz Airport (GRZ) to Frankfurt, I just had to head South of the terminal area. Right next to the runway, there is the quite interesting Austrian Aviation Museum, called Österreichisches Luftfahrtmuseum in German. I was really curious about the place. Here are my thoughts.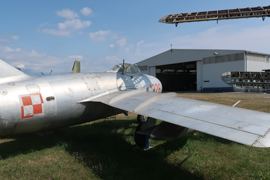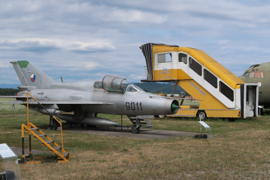 Austrian Aviation Museum – Location & Admission
The museum is located South of the airport, at Thalerhofstraße in Feldkirchen. It is too far to walk from the airport, so I generally would recommend to come by car. There is sufficient free parking. However, during my visit, there were some roadworks, so that getting to the museum is quite an effort, also because it is not too well signposted. Alternatively, the buses 630 and 640 have stops around. The airport is located South of the city of Graz.
The aviation museum has rather limited times. It only opens in summer, between beginning of May and October. The museum only opens on Sundays and Austrian public holidays, from 10:00 to 18:00 hrs. The adult admission is 6.50 EUR.
Austrian Aviation Museum – Outdoor Exhibits
The visit at the Austrian Aviation Museum can be roughly split into two sections: there is a major set of exhibits outdoors. On top of that, there is a large hangar with a bunch of planes and smaller items indoors. Overall, depending on your love for aviation and technical museums, your visit should be about one hours.
The first exhibit you typically visit outdoors is the Antonov An-2 "Colt", which has some damages on its wings, but is still stable enough that you can go in and explore the cockpit. As most exhibits, the Antonov is documented in German and English. The outdoor exhibits also feature some more exotic planes like the Luscombe 8F Silvaire 90, OE-APD, build in 1948. The jets in display are all military ones, including transport planes. The museum also owns two MiG-21 and one Mig-15. At quite some planes (at least on a sunny day like the one I visited), you can also have a look into the cockpits.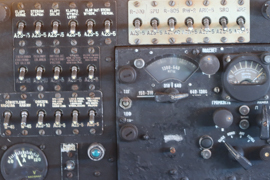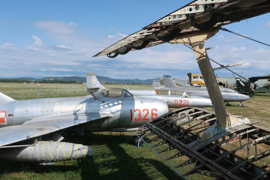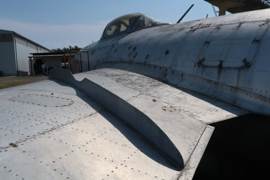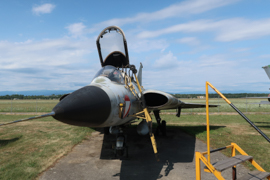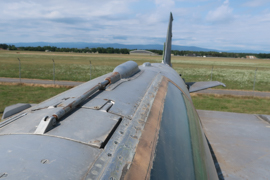 The outdoor equipment also includes a former driving gangway, which you can use to explore the runway of Graz Airport (GRZ). Unfortunately some planes cannot be displayed due to capacity issues. The unbeaten star of the Austrian Aviation Museum, however, to me was the former German Luftwaffe Transall C-160, which you can fully explore (i.e. walking through the hold as well as looking inside the cockpit. Even though this was a quite common transport plane, I cannot remember that I have been able to be inside a Transall at another place so far.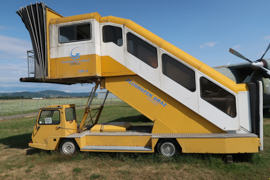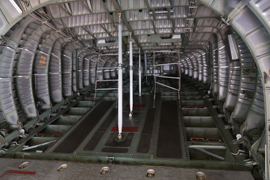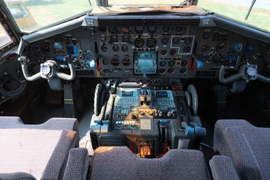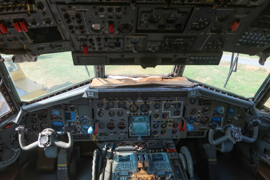 Austrian Aviation Museum – The Hangar
After being flashed by the Transall, I headed into the hangar. Apart from more planes, the Austrian Aviation Museum also displays some cockpits, seats or jet engines.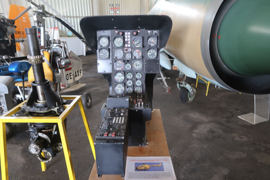 In this part of your visit, you also run into civil aviation exhibits, like a collection of flight attendants' uniforms. The museum also has a huge collection of model airplanes, civil and military ones. There are also radio controlled model airplanes, including a collection of model plane engines. One of the very special exhibits is a model plane flewn and signed by Ayrton Senna.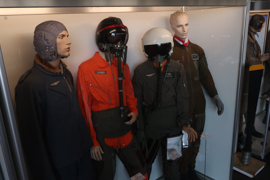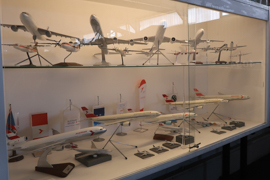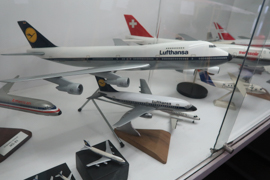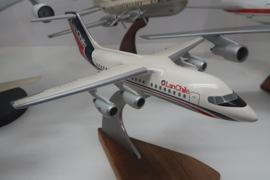 Austrian Aviation Museum – Services
At the cashier, there is also a small shop with aviation items. The sanitary facilities are located outside the museum.
Austrian Aviation Museum – My View
I am always amazed how you privately manage to run a museum like this. I really loved the atmosphere of the Austrian Aviation Museum. The people were very friendly and the museum hosts some really interesting planes and other exhibits. The place is a bit tricky to reach (at least, when I went there, some road works really lead to a challenge…), but overall, I really recommend visiting them – if your schedule matches with their limited opening times.
Aviation Museums
Here are all postings about museums concentrating on aviation:
Travel in Austria
Here are all my Travel postings related to Austria: