Right before the NLA match against UHC Laupen, the Red Ants Rychenberg hosted UHC "WaSa" Waldkirch-St. Gallen. The Ants placed 4th in the Swiss Under 21 Girls division were clearly favored in this one, facing the last-place team at home. For me, the match has been very special with Hungarian national team player Blanka Benyo being part of the Rychenberg squad.
Red Ants vs. WaSa U21A – Match Report
At match at Oberseen, Winterthur, started quite leveled. The hosts were maybe a bit more active, but WaSa did not have too much trouble in defense and had some slight attacks. Only in the second minute, as the Büchi sister gave the lead for Rychenberg, they were in trouble. The Ants increased the lead to 2:0 in the 12th minute with Sarina Merz scoring from wider distance. With 100 seconds left on the clock, the guests closed up by Andrina Schaller. 2:1 was also the score in the first intermission.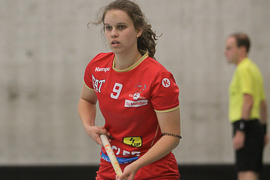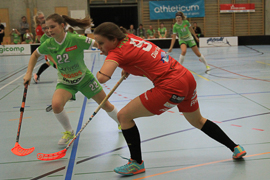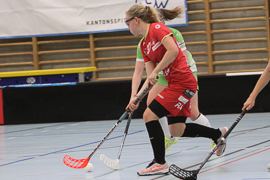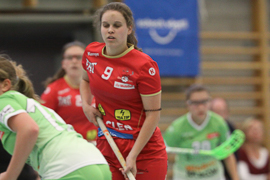 It felt a bit too easy for WaSa to come back in the second period. After a quite even period, Schaller was able to score her second goal – her way from the offensive bully spot to the slot was just too free. A precise shot tied the score. Schaller also took the next entry on the match report, but the Red Ants could not convert a minor penalty against the St. Gallen player. Linn Larsson finally took that mission with some 2 1/2 minutes left on the clock after a nice pass by Benyo. There was maybe even the chance to add another goal, but 3:2, was a deserved lead in the intermission.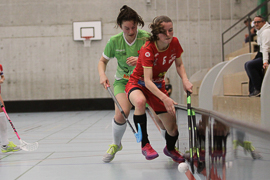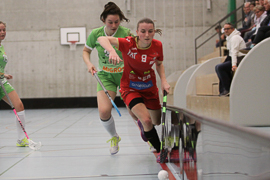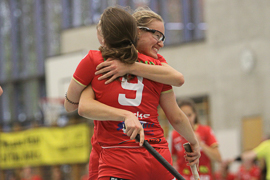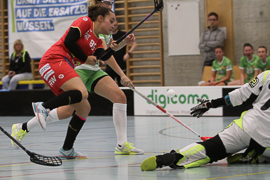 The third period gave the match some power play goals. First, Benyo added a goal after Elin Keller's incorrect hit lead to the man advantage (48th min). Some five minutes later, Alicia Göldi closed up in power-play – the two minutes penalty against Schmuki however was not easy to understand. WaSa tried to push for the first point of season, when they partially played without goalie, but the Red Ants now were too strong and kept the 4:3 lead.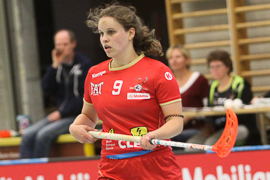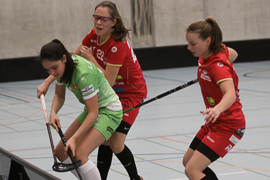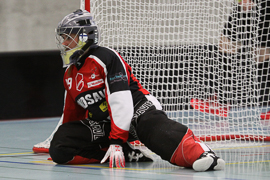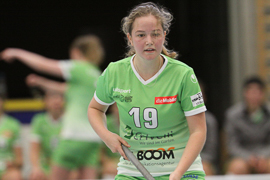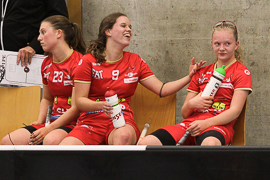 Red Ants vs. WaSa U21A – My Match View
In my previous unihockey-pics.de days, I really liked to watch the Under 21 Girls league. There were numerous players in several teams which were absolutely worth watching. This game illustrated that the Swiss terrible experience why the Swiss struggled that much in the last Under 19 Girls WFC. The level of the matches is decreasing, the Red Ants had a bad day, but WaSa was still not strong enough. The players in the Under 21 Girls league are the ones which should fill the spots when the current Swiss Women legends retire one day. It was hard to spot these talents. Of course, it has been an overall well deserved win for the home team.
Red Ants vs. WaSa U21A – Lineups
Red Ants: 99 Ronja Schmid, 74 Noa Corsi – 2 Sophie Kunz, 3 Vanessa Tejada, 4 Jessica Smeds, 8 Brigitte Buchi, 9 Blanka Benyo, 13 Dominique Schnetzer, 19 Regina Büchi, 21 Anna Habarsatter, 22 Larissa Schindler, 25 Vera Schmitz, 29 Seraina Zeller, 37 Linn Larsson, 58 Sarina Bandschapp, 62 Annina Russenberger, 69 Annike de Bruin, 84 Vanessa Schmucki, 88 Salome Schneider, 98 Tabea Ryf
WaSa: 72 Marion Steiger, 89 Nadine Weishaupt – 2 Malin Sulzberger, 4 Joana Nef, 5 Tamara Kalt, 6 Daria Leu, 7 Elin Keller, 8 Anja Fritsche, 9 Andrina Schaller, 12 Meryem Götz, 13 Edmea Stegmaier, 15 Lisa Sulzberger, 16 Cindy Koller, 18 Andrea Zwissler, 19 Sanja Breu, 20 Julia Morosi, 22 Leonie Nef, 24 Vivienne Pema, 25 Alicia Göldi
Red Ants vs. WaSa U21A – Gallery
There are xxx pictures of this match in the sports gallery section:
More about Switzerland
Here are all other postings related to Switzerland:
Flyctory.com Sports Coverage
Here are all different postings about all kinds of sports: