Out of my archived postings, it is sometimes very hard to find the right option to publish next on Flyctory.com. I visited the McCormick Bridgehouse and Chicago River Museum in fact in late August 2019, but their season was soon to be over when I was done with my notes and review. I wanted to wait for the new summer season, but then there was Covid-19. So, whenever you travel in summer to Chicago and whenever the virus is beaten, I absolutely recommend you to visit this hidden gem.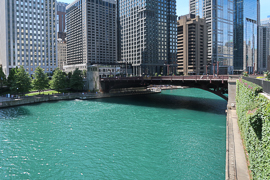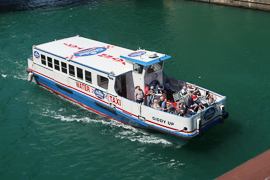 Chicago River Museum – Location & Admission
The McCormick Bridgehouse is at the Southwestern end of DuSable Bridge, one of the many bridges crossing Chicago River. You are right in the center of the city when you are here. The closest public transport stations are Millienium, State/Lake and Grand at the Northern shore of Chicago River. A lot of key Chicago attractions are close. I also started my Chicago River and Lake Michigan Cruise with Mercury from a nearby location.
The bridgehouse and museum is only opening during summer months. The 2020 season was scheduled to begin in May and to end in early November. The admission in 2019, when I was visiting, was 6 USD. During summer season, the museum is opening Friday to Monday 10:00 to 17:00 hrs and Thursdays 12:00 to 19:00. Tuesdays and Wednesdays are closed.
Chicago River Museum – The Museum
As several bridges in Chicago are comparably low in relation to the river level, they have lift / drawbridge mechanisms, which are still in use and active. The McCormick Bridgehouse is one of the control towers, you enter the museum from the bottom of the building, Riverfront (Southern strand). There is an emergency exit to the bridge itself, but in fact you enter and leave the museum from the lowest floor. You initially see the machines and some technical explanations of the drawbridge mechanics. This section also tells you about the bridges of Chicago River.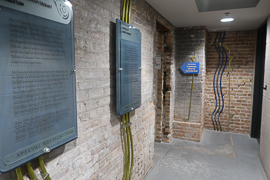 On the next floors, you learn about wildlife in Chicago River as well as its importance for trade. One nice add-on of your visit is that you can look through the windows of the tower and have lovely views of the DuSable bridge and the city.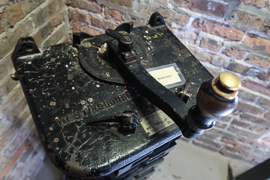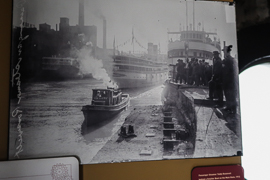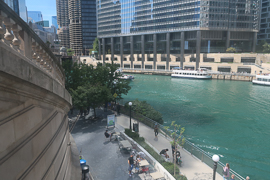 You are already above bridge level when there is information about river pollution and general health issues around Chicago River. Looking at Chicago traffic from that perspective is just memorable, by the way.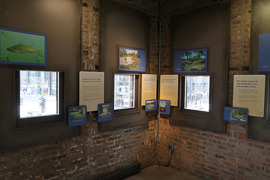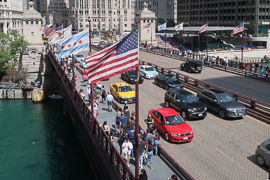 Chicago River Museum – Services
The staff was very friendly and helpful. At the entrance and exit area, there is tiny souvenir area.
Chicago River Museum – My View
Finally, the visit is maybe just something like 30 minutes – but McCormick Bridgehouse & Chicago River Museum is definitely worth it. So interesting facts, how the river influenced city life – and as the bonus, you just have some really cool views of the bridge and the city. I would recommend to keep it in consideration for your Chicago trip.
Chicago Postings
Here is all Flyctory.com contents about Greater Chicago:
Technical Museums – Other Postings
Here are all other Flyctory.com postings dealing with technical museums and exhibitions: