As I had a really good experience at Motel One Glasgow, apart from severe internet problems, I was really looking forward to have another stay at an outlet of the budget hotel chain. This time, I explored their services in Zurich, Switzerland, as part of a business trip.
Motel One Zurich – Location
The Motel One is really located in the heart of Zurich. If you travel without or just with light luggage, you might even take a walk from the train station. Lake Zurich and the famous Bahnhofstrasse, which is the shopping center of the city with a lot of posh (and thus: expansive) stores. The hotel building used to be a phone operating building and is thus under monumental protection.
The easiest way to reach the hotel is public transport. The tram station Stockerstrasse is just a some three minutes walk away and connects to numerous lines. Tramline 10 even connects to the airport (it is however a quite lengthy trip and the trains are rather recommended) and 3, 7 and 10 connect to main station. Via Enge station, you can also easily connect to the regional traffic.
Motel One Zurich – Rooms
For the trip, I booked a Superior King Size Room. The room rate was 209.50 (roughly 197 Euro) and already included breakfast. The room was much larger than I expected – which was a bit strange, as the equipment and furniture of the room still relates to Motel One standards. Thus, there was a lot of empty space. Cool if you are traveling with more luggage, definitely! In contrast to Glasgow I also had a "proper" workdesk, which I highly appreciated.
#
The bathroom with shower was not overwhelmingly large, but absolutely sufficient. I am always happy if I can easily place my toiletries somewhere around the sink and I had no issue there. The amenities are given in large bottles, which feels to be quite eco-friendly. Like in Glasgow, the quantity is limited, but the quality of the shower gel and soap provided is very good.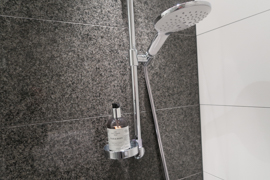 Motel One Zurich – Breakfast & Bar
You would not really expect that a budget hotel (whatever is budget in that range of the hotel price) would be very special in breakfast – but Motel One Zurich is really giving you a blast for the day. First of all, though, the only hot dishes are coffee, tea, hot chocolate and boiled eggs. The buffet is continental, but offers a lot of selection, including a nice board of cold cuts or a selection of cheese.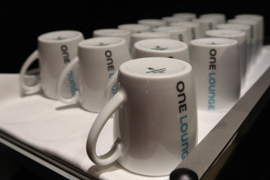 The hotel also operates a bar in their One Lounge area. Overall, the atmosphere in the reception area and lounge at Motel One Zurich is very cozy.
Motel One Zurich – Services
In line with my Motel One Glasgow stay, the staff in the hotel was very friendly, at check-in as well as at check-out. At check-in, though, they forgot to give me a complimentary bottle of water, though, as I am a member of their loyalty scheme. They excused at check-out for that, though. Not too serious in Zurich, as you may drink tap water anyway.
One thing I was especially curious about was the internet connection after I had some serious issues in the Glasgow hotel. No issues in Zurich, the WiFi was very reliable and at least sufficiently quick. In line with the Motel One concept, the hotel does not feature a gym or similar recreation facilities.
Motel One Zurich – My View
Motel One was a surprisingly good stay. After I selected their Glasgow outlet as my budget stay of the year 2019, the brand again gave me a very good stay – this time, without any internet connection issues. The location is great, you got all you need – and this time, this also includes a working desk. The price is not too much in budget range though (I have to admit that my booking was quite short-term, though) – it is still a great alternative to other places around!
Flyctory.com in Zurich
Here are all other Flyctory.com postings related to Zurich:
Flyctory.com Floorball Postings
Here are all Floorball-related postings on Flyctory.com: