Going to Pittsburgh is always very special to me. Typically, this means that there is a home match of my favorite ice hockey franchise, the Pittsburgh Penguins. On the fourth day of my Pittsburgh Penguins trip in March 2022, I had some time to take you to the UPMC Lemieux Sports Complex, the training facility driven (and sometimes used) by the Pens. I felt that this might be an interesting Pictured Story, especially for visitors of my blog who are from abroad.
UPMC Lemieux Sports Complex – Location & Admission
The UPMC Lemieux Sports Complex is located in the Cranberry Township, North of Pittsburgh. It is located in a commercial area right at the I-79 Interstate. There are several stores, restaurants and also a couple of hotels around. The driving distance between PPG Paints Arena and the UPMC Lemieux Sport Complex is some 20 miles / 20 minutes (plus congestion).
There are a lot of different (most: hockey-related) activities in the sports complex. Thus, you cannot give a proper opening time schedule – better refer to their website before you visit. The PensGear merchandise store is opening at 11:00 hrs daily. Closing times are 18:00 hrs (Sundays), 19:00 (Monday to Friday) and 20:00 (Saturdays).
Views of UPMC Lemieux Sports Complex
The UPMC Lemieux Sports Complex is already quite huge from the outside, the parking lot in front is typically busy as the facilities are in frequent use. Right at the reception desk, there is also the The Training Table cafe, which is – by the way – offering nice food for really reasonable prices. You also have a nice view from that area to both major skating rinks. If you walk around the complex (I did not take pictures of the countless dressing rooms and these kind of facilities), you also pass a lot of memorabilia – either about the Pittsburgh Penguins franchise or about the story of Mario Lemieux himself. The PensGear store was just about to open during my visit, but I had to head on to a noon hockey match.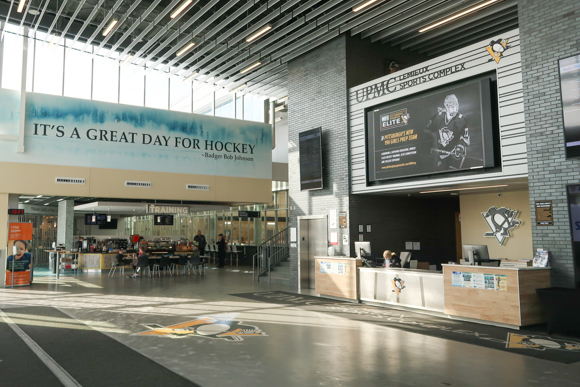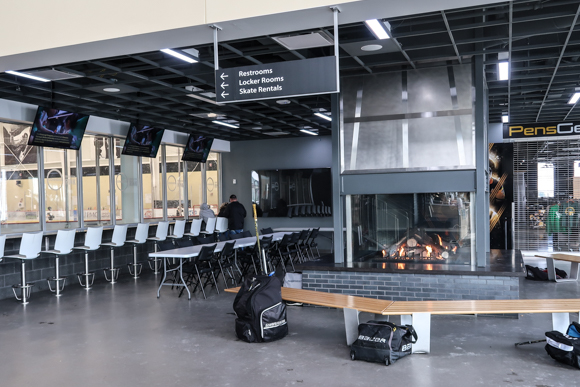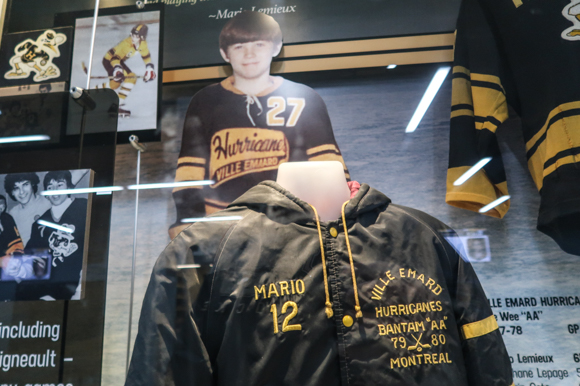 The heart of the faciltiies are, of course, the two full-size hockey rinks. One match featured a ladies match, while on the other facility, there was some sort of kids' training. Both come with stands, so that you can watch and enjoy the action on the ice from there as well.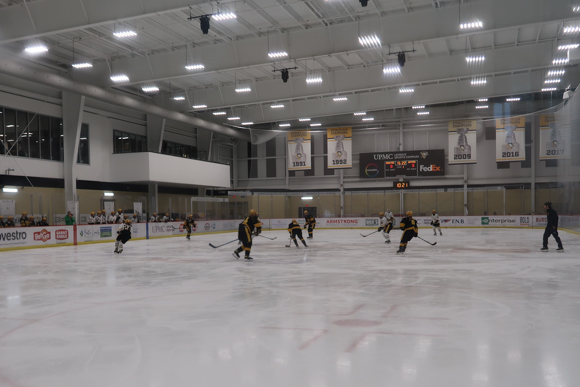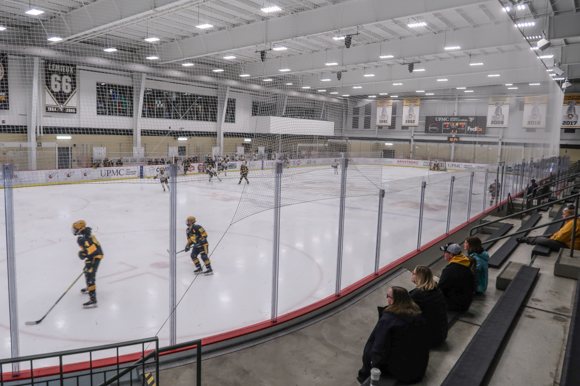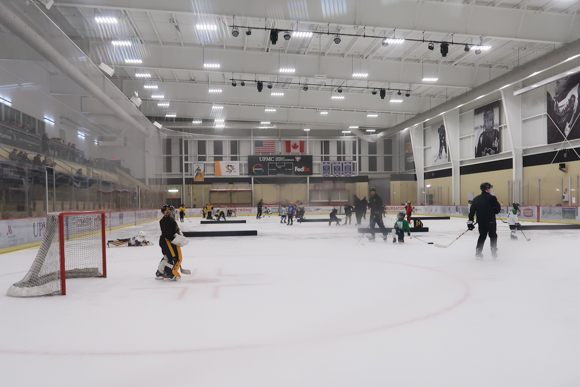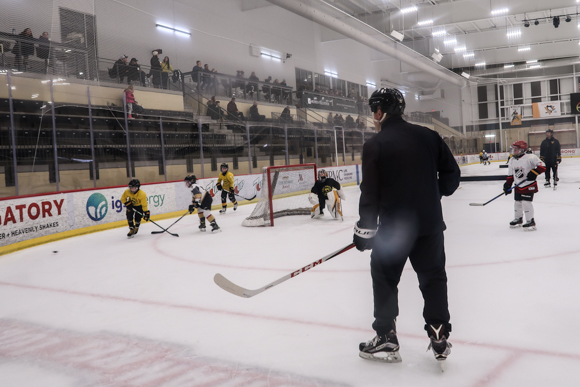 Flyctory.com about the Pittsburgh Penguins
Here are all postings related to the Pittsburgh Penguins:
Flyctory.com Pictured Stories
The key contents of Flyctory.com Pictured Stories are the picture, not the text: