Even though I haven't been overwhelmingly optimistic about success on the sports side of the Indian tennis team at the Davis Cup in Lillehammer in September 2022, I was really looking forward to my trip to Norway. One key reason was to visit all the sites of the Olympic Winter Games 1994 in the city. The amazing thing about these games is that still all original venues are still in use and at least here and there host professional sports events. Thus, this report of my trip around Lillehammer is very different from my visit to the former Atlanta 1996 sites I did in 2018.
Lillehammer 1994 – Olympic Sites on a Map
Here is an overview of the sites I visited on a map: The ski resorts in Lillehammer are not marked, but they are right next to the ski jumping arena.
Lillehammer Olympic Sites 1994 in 2022
Here are the Olympic Sites of Lillehammer 1994 as I visited them in 2022, starting with the Lillehammer facilities and (roughly) sorted by distance to Lillehammer. The Lillhammer sites are typically managed by the Olympiaparken (Olympic Park) nowadays.
Lysgardsbakkene Ski Jumping Arena
Sports: Ski Jumping (incl. Nordic Combined), Oening and Closing Ceremonies
The ski jumping arena with a total capacity for 35k spectators is still one of the most iconic structures of the 1994 Games. The Lysgardsbakken is still very buzy. Pre-Covid, there were still some 80k jumps per season in winter plus 20k ones in the summer season. If you are around, visiting the ski jumping arena is a must-do – the view from above down to the town and the lake is amazing. If you are a die-hard athlete, you can do a some 930 steps trip up the hill – but (at least in summer), you can also be as lazy as I have been and just use the road connection to the top of the hill.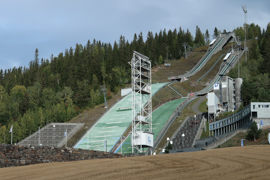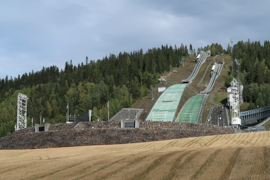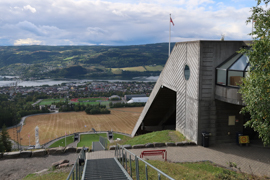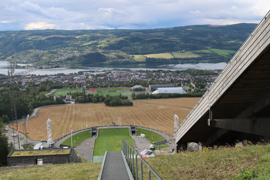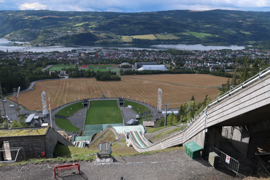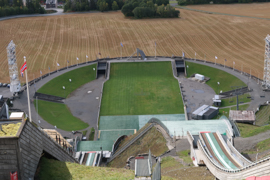 I have been very lucky to be able to get on the ski jumping tower, together with the Indian team.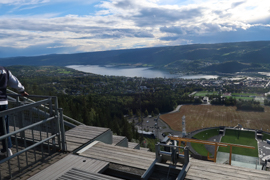 Hakon Hall
Sports: Ice Hockey
Hakon Hall has been the venue of the Tennis Davis Cup tie – thus, this was finally, the Olympic venue I interacted most with. Even though nowadays Olympic venues would likely be done differently, the place overall feels to be quite modern. Nice, iconic venue, which is having a full capacity of some 11.5k spectators.
In addition, you find some more impressions in my Davis Cup coverage:
Kanthaugen Freestyle Arena
Sports: Freestyle Arena
In summer, the Kanthaugen freestyle skiing place feels a bit of lousy. I guess it is much more impressing if you visit it in winter. But, again, I feel it is amazing that also these rather minor venues are still operating.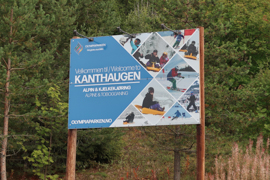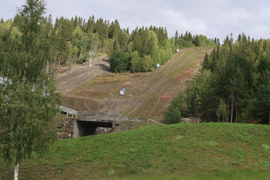 Birkebeineren Ski Stadium
Sports: Cross-country skiing, biathlon, Nordic Combined
Nordic skiing events are of course a huge deal in the country. Similar to the Kanthaugen, you don't see too much of the routes in summer. I also failed to spot the biathlon stadium unfortunately.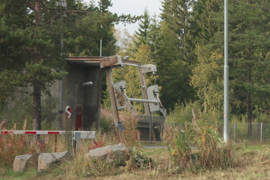 Lillehammer Olympic Bobsleigh and Luge Track
Sports: Bobsleigh, Luge
Hunderfossen is a borough of Lillehammer, just a few kilometers North of town. The bobsleigh and luge track is still rather active. If you are a group of two or three people, you may go for a taxi-bob ride down the hill (summer and winter bobs available) on designated days. The arena has a nice down-to-Earth touch and is not super-fancy, but it is operating and thus also the only operating track in all Scandinavia.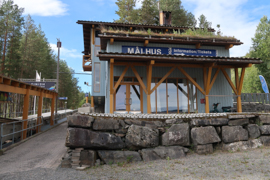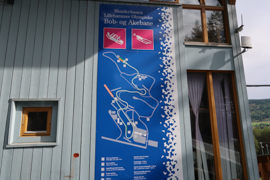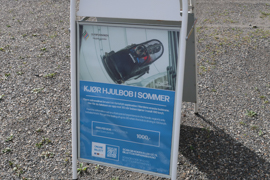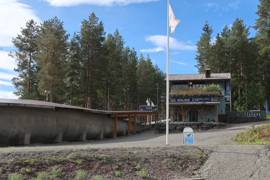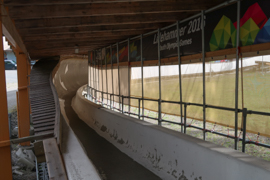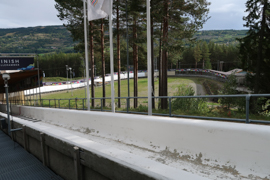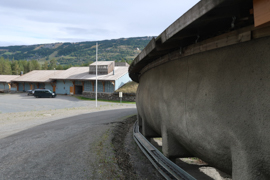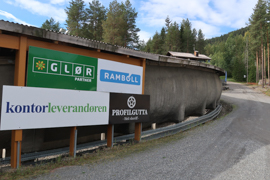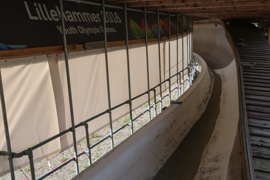 Lillehammer Olympic Alpine Center Hafjell
Sports: Alpine Skiing (Slalom, Giant Slalom, Combined)
Now: Hafjell Ski Resort
Visiting Alpine Skiing resorts in summer is of course always a bit of lousy. However the former site of the technical disciplines is not only a popular skiing resort in winter nowadays, but also offers some summer activities, mainly mountain biking. Due to Markus Wasmeier's legendary golden medal, visiting this spot was amazing to me. The ski lifts did not work during my visit, though.There are regular skiing competitions in Hafjell, which is just a rather short drive away from Lillehammer. Hafjell is a beautiful spot with excellent winter infrastructure. I also took a road trip to the top of the mountain. Will share it later with you.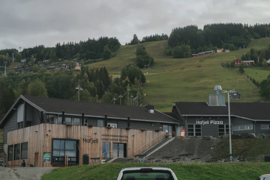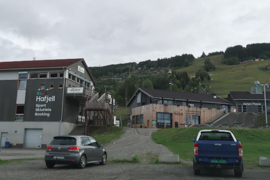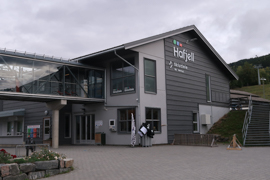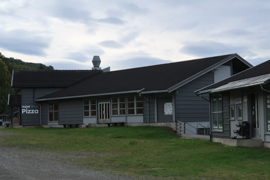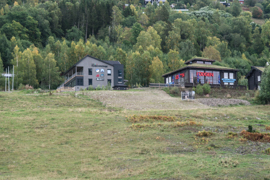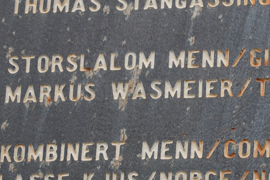 Lillehammer Olympic Alpine Center Kvitfjell
Sports: Alpine Skiing (Downhill, Super-G, Combined)
Now: Kvitfjell Ski Resort
Kvitfjell is actually not really used in summer. Despite the place is the Northernmost one of all Lillehammer sites and about a one hour drive from the Olympic main city, I absolutely recommend the trip on a sunny day. The road trip to the middle station is a beauty and features some amazing views of the area. This place also features the hotel and main infrastructural facilities. The valley also has some of the buildings and structures necessary for major races. However, going up to the very top to the start of downhill races is not easily possible.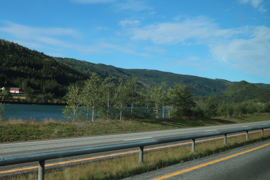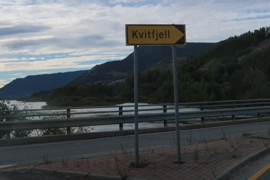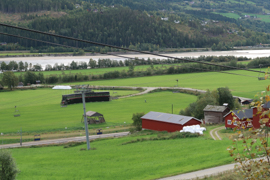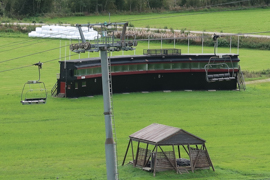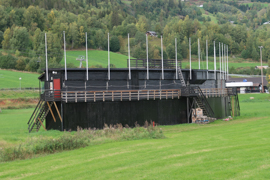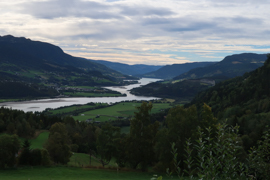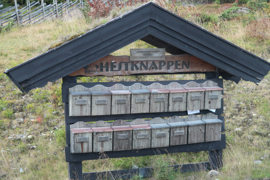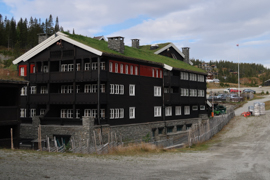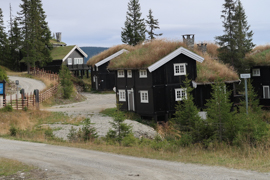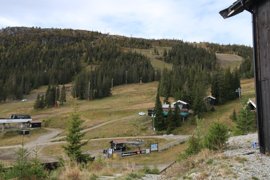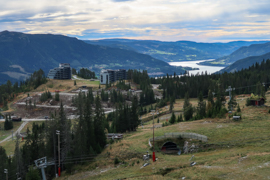 Hamar Olympic Amphitheatre
Sports: Figure Skating, Short Track
Was: Nordlyshallen, OC-Amfri
Now: CC Amfi
The Olympic Amphitheatre – or CC Amfi was one of the highlights of my trip. I visited the former figure skating and short track arena as part of a match of the Norwegian ice hockey league. Even better, the match was the regional derby between Hamar and Lillehammer. Thus, there is a detailed arena review below.
Hamar Olympic Hall
Sports: Speed Skating
Now: typically named Vikingskipet
The Vikingskipet is located at the edge of Hamar. Nowadays, it still features speed skating races in winter, but also other events like trade fairs and flea markets. I unfortunately did not make it into the former venue – the only chance would have been a food and flower show during the weekend. In summer, there are also tours and the possibility to get into the arena for a small admission fee.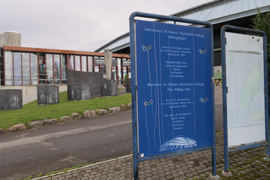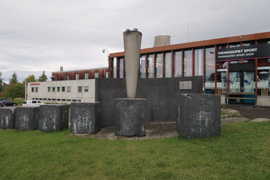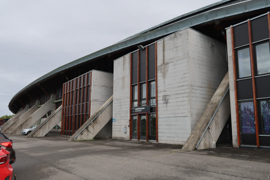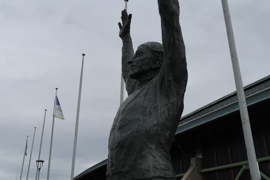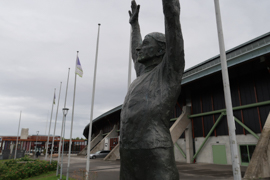 Gjovik Olympic Cavern Hall
Sports: Ice Hockey
Now: also just Fjellhallen
Last, but not least, I have been able to visit this amazing peace of architecture. Like the Hamar CC Afri, the arena is nowadays majorly used for ice hockey, just as it was used during the Olympics. Having an ice hockey arena which almost has a capacity of 6,000 people which has been driven into the rock of a mountain is just amazing. Luckily, the local venue management allowed me to have a glimpse.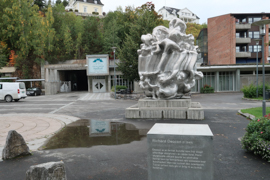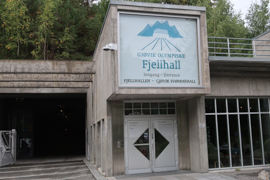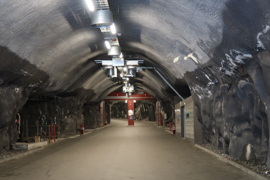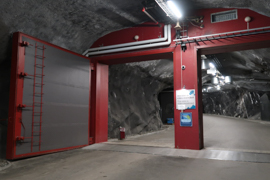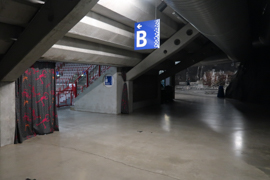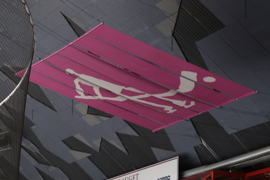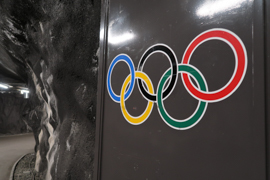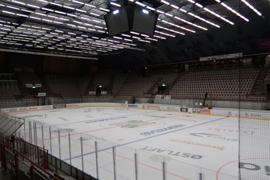 Lillehammer 1994 Olympic Sites – My Thoughts
I loved my Lillehammer trip for the opportunity to watch all these venues. The Norwegians did an amazing job still using all the places still today. That's finally the highest level of sustainability. In that aspect, Lillehammer could even still today work as a prototype for new Olympic hosts cities. I especially felt a huge difference compared to my Atlanta trip
Norway Travel Postings
Here are all my Travel postings related to Norway:
Olympic Games
Here are all Flyctory.com postings related to the Olympic Games: