During a recent business trip to Dublin, I walked from my hotel, The Morrison, to our office in the financlal district, close to Facebook and the Bord Gais Theatre. The scenery walking along the River Liffey was just so lovely that I had to share it with you. This posting is the first so-called Pictured Story on Flyctory.com, which means that the pictures in in double size and they are the dominant part of the posting in contrast to text.
Dublin – A Walk along the River Liffey – Map
The walk from the hotel to Samuel Beckett bridge, where our company offices are located, would typicallly be a some fifteen minute walk. It took me a bit longer, due to enjoying all the beautiful views and taking the pictures for the posting. On the way back to the hotel, I also visited the National Wax Museum Plus, which is quite close to the hotel.
Dublin – A Walk along the River Liffey – Morning
The morning light was really beautiful. Despite I took the pictures in early February, it was comparably warm. However, the wind conditions in Dublin do always lead to a certain potential to catch a cold.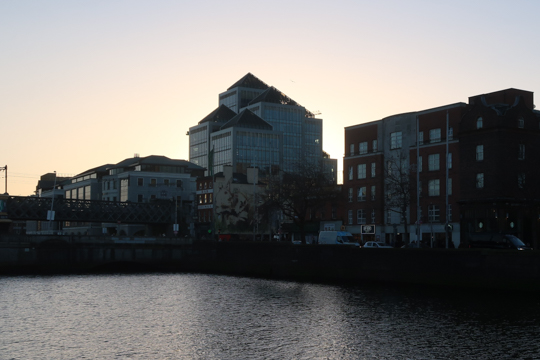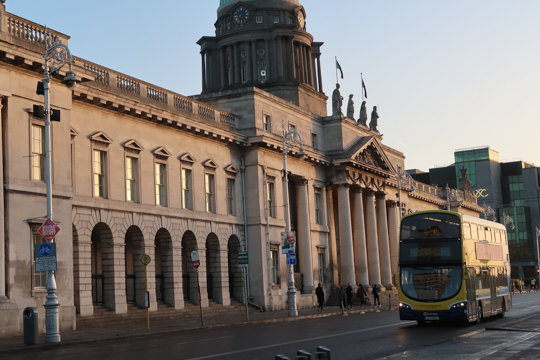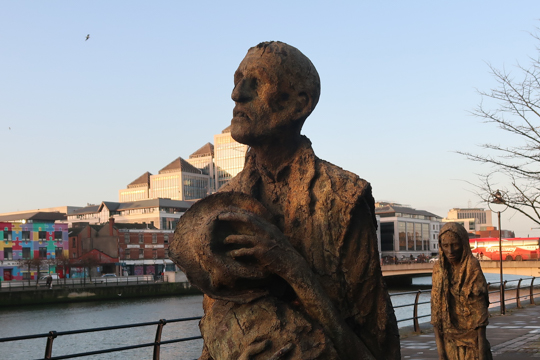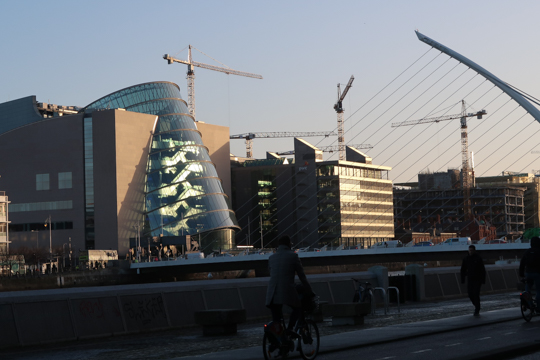 Dublin – A Walk along the River Liffey – Evening
After my workday, I had the same route back from East to West. However, the pictures are in the same order as the ones above, i.e. West / Temple Bar to Samuel Beckett Bridge. I especially loved the illuminated bridges and the reflections on the Liffey.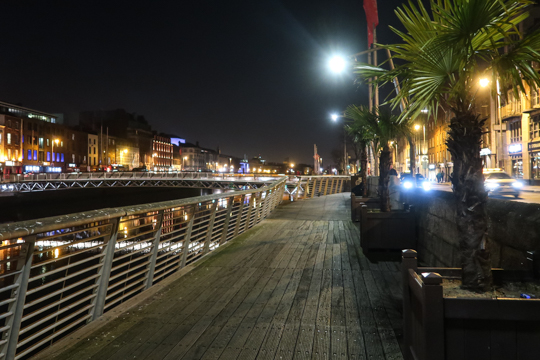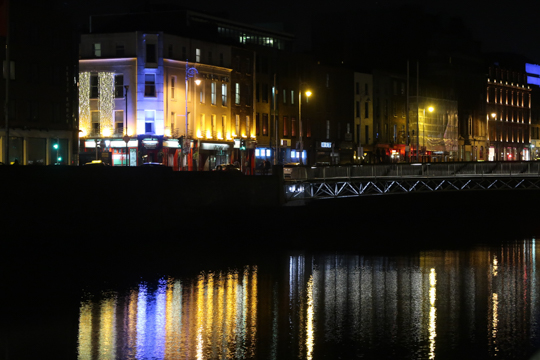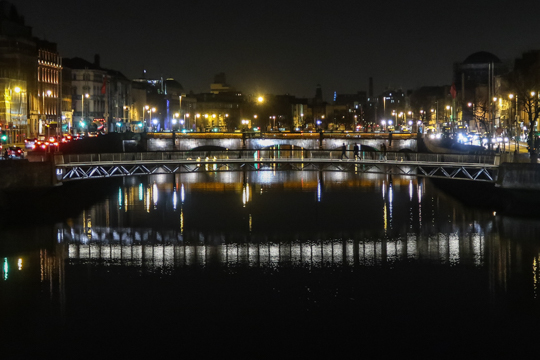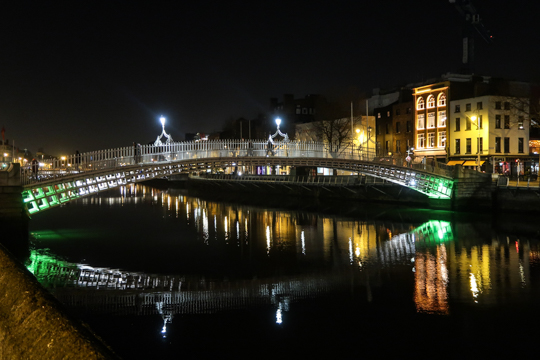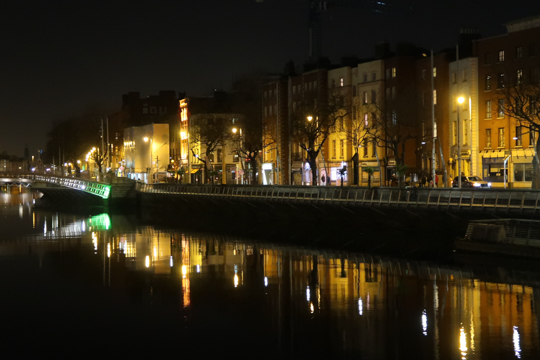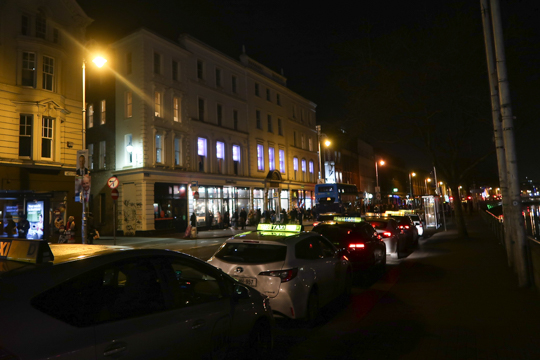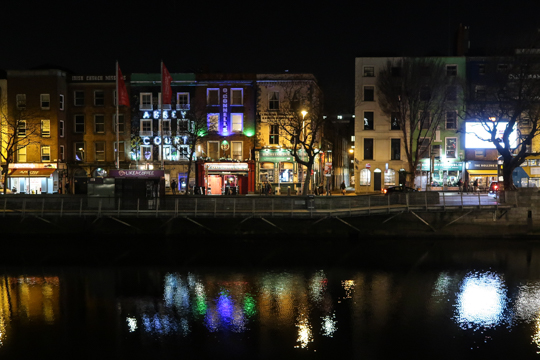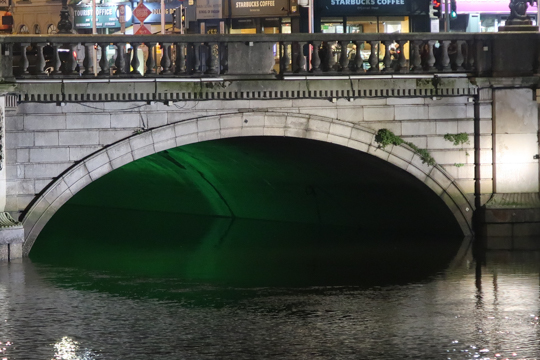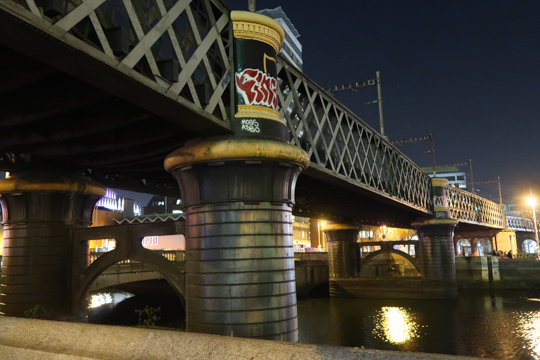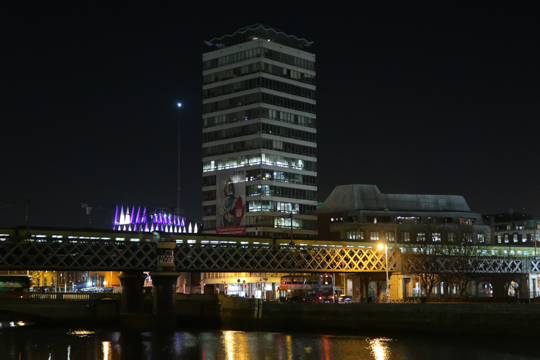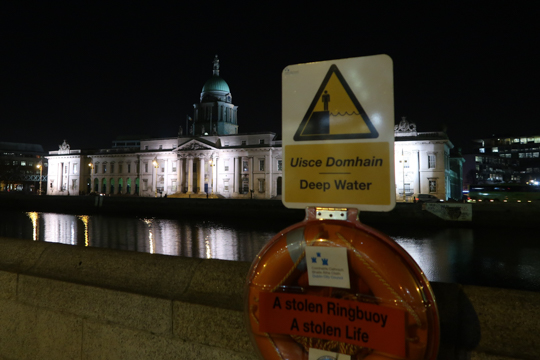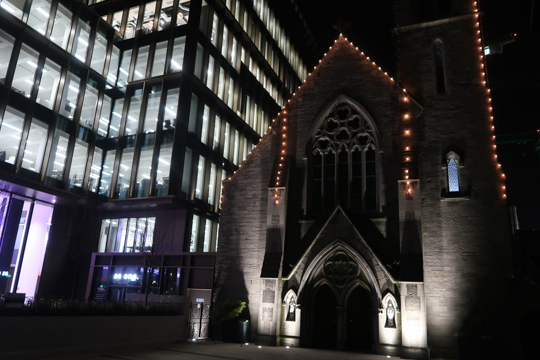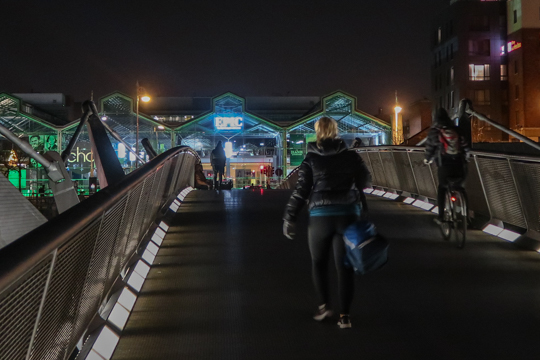 Flyctory.com in Dublin
Here are all Flyctory.com postings related to Dublin:
Postings with Gallery
Here are all Flyctory.com postings, which come with a larger size picture gallery: