Museums are getting famous for various reasons. The best one is, likely, when they are having a deep and educative, well-presented exhibition or just come with a vast collection of items about a certain topic. Some museums, however, receive a little fame as they are simply bizarre. One of these kind of museums is definitely the Unko museum. The reason of that: the topic of the place in Central Tokyo (there are other outlets as well…), which opened in 2022, is dedicated to Pooh. Poop. Shit. Call it what you like. I tell you, how I liked the place when I visited it in October 2022.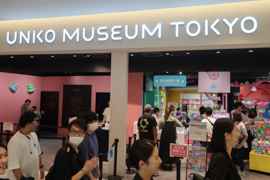 Unko Museum Tokyo – Location & Admission
Unko Museum is located in the DiverCity Plaza Mall in Odaiba in Tokyo. The Mall is majorly well-known due to the giant ("lifesize") Gundam Unicorn Statue on the South side of the mall. The museum itself is located on the second floor. The mall also features some other interesting shops and places. The easiest way to get there is by local transport, either to Diaba (by Yurikamone Line) or to Tokyo Teleport (Rinkai Line). There are also parking lots around. We arrived by the Tokio Cruise ferry from Asakusa, though.
The opening times of the museum are in line with the mall opening times. Mondays to Friday, you can visit the place from 11:00 to 20:00, while Saturday and Sunday are prolonged to 10:00 to 21:00. The admission differs with the date of visit as well. If you walk-in on a weekend, the rate is 2,100 Yes, roughly 13.40 EUR at the time of visit. By the way: a working toilet is not located in here, but in the mall.
Unko Museum Tokyo – The Visit
The first step of entering the museum is a short introduction video / presentation about the room which lies ahead of you. In the colors of the rainbow, there is an alley of toilets, which has two key motivations. First of all, you can shoot some unique memory pictures there. On top of that you receive a plastic pooh in one of the colors (typically not the same9, which you can take home as a souvenir.They do this part in two shifts so that you can take pictures of your partner or the people you came with.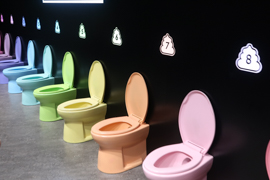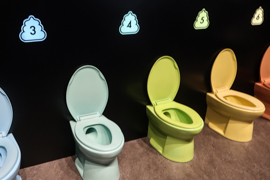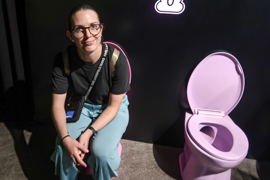 After that, you are at some sort of main room, from which you can visit different sections. The room itself features a narrow ball pit, which is very popular among young visitors, and a neon advertising-alike wall, which some international pooh translations (this one would have so much more potential, by the way…). Most of the adjacent rooms are featuring photo spots (including one for couples). There is also an Unko-driven supermarket, which has been completely weird to me. The most interesting section is likely the interactive ones, where the Unko Museums translated classic games into an Unko context. For example, you must collect piles of poo falling from the sky or shout the work Unko that long at loud that you beat your peers in that.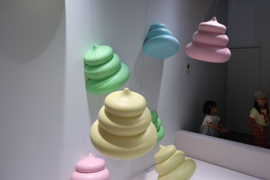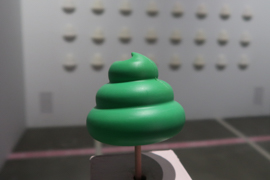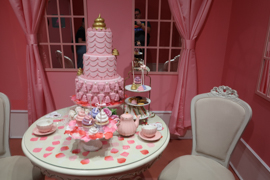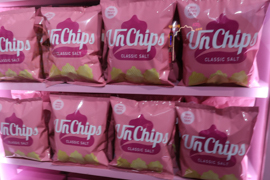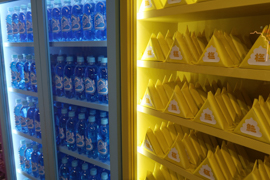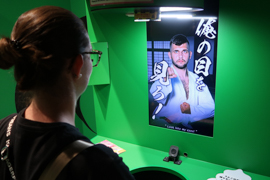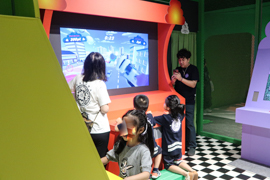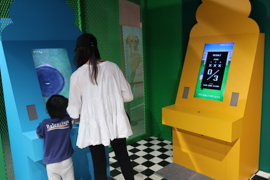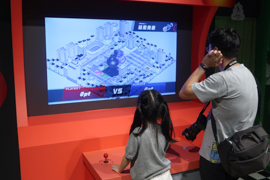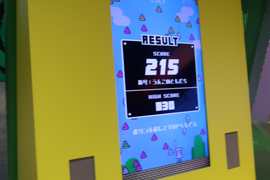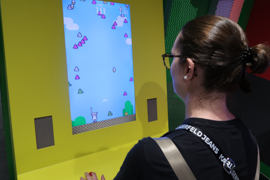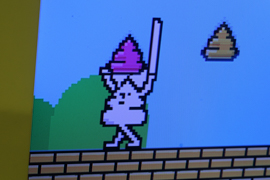 The most obscure part of your visit is a room, in which you are absolutely encourage to per smaller and major plush poo. If you please it, it will waive with its tail. Strange habits. There is also an area, where you can put on some wishes or drawings to your beloved ones. Finally, that is also the last room before you head into the shop – through a toilet-shaped tunnel.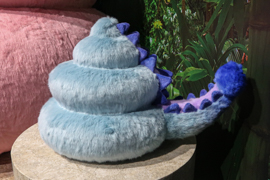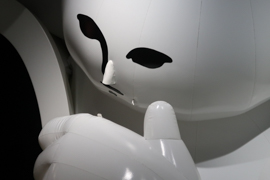 Unko Museum Tokyo – Services
The museum staff is really friendly and the museum is also prepared to handle foreign, i.e. English-speaking visitors. The souvenir store is quite nice and sells some really interesting items like Unko-Museum branded toilet paper. Overall, I feel, though, there is much more potential in regards of souvenirs.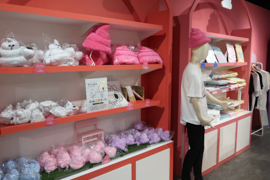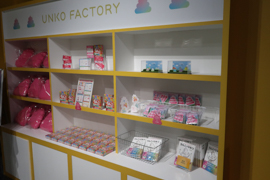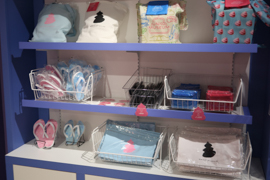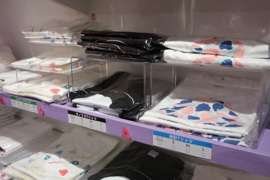 Unko Museum Tokyo – My View
I like the obscure idea of the Unko Museum. However, I feel that it has one major issues: it lacks identity. It is not really a museum (as you don't learn a little bit, apart from how you can make people pay something about 2,000 JPY…). It is not really a playground or one of these nowadays so popular Instagram-selfie location. It could be any of these, but it is not really trying to go in one direction. If you don't take decisions, you do the biggest of all mistakes – and that's what is happening here. Luckily, the place is so obscure and so nicely and colorfully presented that it is finally not all bad. This also makes you forget that the place is in fact too small.
Flyctory Obscura
Flyctory Obscura-tagged reviews represent weird, unique, entertaining places of all kind:
24 Best Museums in 2023
Here are the twenty best posts about Museums & Exhibitions published in 2023: