Krakow is a city full of interesting places and sights. As a video gamer at heart, though, the Krakow Arcade Museum (or Muzeum Gier Wideo) was quite on the top of my list when I visited the Polish city in summer 2021. Here are my thoughts about this gaming exhibition.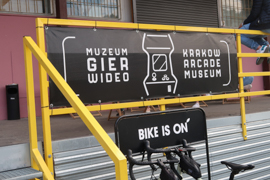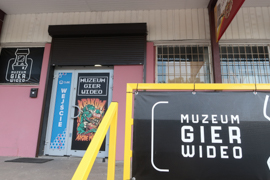 Krakow Arcade Museum – Location & Admission
The museum is located in the very East of Krakow, in a commercial area. If you don't have a car with you, you might end up in an Uber to get there. Krakow traffic may be rather horrible, though. However, the Centralna tram station connecting to the lines 1, 14, 22 and 62 is in really short walking distance. There is sufficient free parking around.
Krakow Arcade Museum is open daily. The mean opening time is 15:00 to 21:00 hrs. On Tuesdays and Sundays, they close at 20:00, on Saturdays and Sundays, the open at 11:00 hrs. You can either buy a one hour ticket for 40 PLN  (some 8.70 EUR, adult admission) or an open ticket for 60 PLN, which is allowing you to stay as long as you like on that day. During weekdays, there are numerous discounts.
Krakow Arcade Museum – The Visit
The museum is located in an old commercial storage-alike building. Their homepage states that they have "over 100" machines in the museum – my count was roughly 130. Some of the video games, which are simply arranged one next to the other in aisles, come with historic information in Polish and English. I would have loved to see more of that – this would turn the place evn more to a museum. Overall, the quality and maintenance of the arcade games was really good and there were very rarely games whcih you could not play. Most of the games are from the "golden ages" of arcade, the late 1970's to mid 1990's. There is a wide selection of genres.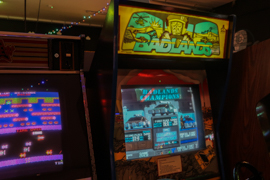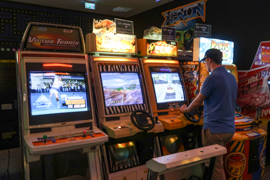 There are not just classic arcade games, but also some dancing arcades, pinball games and other kinds of electronic entertainment. I did not feel too safe during this summer 2021 visit, as the place is naturally very narrow and many people did not wear masks in pandemic times (which was, to be clear, fully in line with Polish regulations).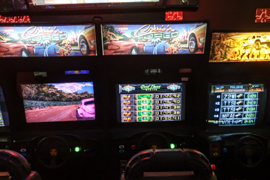 Krakow Arcade Museum – Services
The museum staff at the reception desk is very friendly. They also sell some basic drinks and snacks as well as souvenirs. There is also a quite fancy Krakow Arcade Museum t-shirt for sale.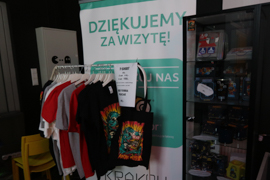 Krakow Arcade Museum – My View
The location is a bit of remote, but gaming fans will definitely enjoy visiting the Krakow Arcade Museum. The machines are in good condition and feature a wide range of genres. The atmosphere is not too overwhelming, but that's more about the architecture of the building than about the effort of the museum team – they are doing a really good job!
Flyctory.com in Poland
Here are all my postings related to Poland:
Gaming & Arcades on Flyctory.com
Video Games and Arcades used to be my passion – and I still like them. Here are all related postings: