We all know that Santa Claus is living in Rovaniemi, Finland… Or is he home to Russia? Northern Canada? There are several myths around it and a lot of Christmas places. Right in the Northern Icelandic countryside, there is a very special outpost of Santa and friends: The Eyjafjördur Jolahusid – or Eyjafjördur Christmas House. During my summer 2021 trip to the island I just had to visit the place. Sometimes the place is also called Eyjafjördur Jolagardurinn – Eyjafjördur Christmas Garden.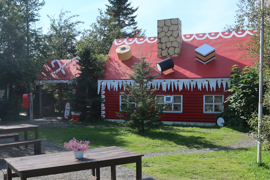 Eyjafjördur Christmas House – Location & Times
The Christmas House is located right at the Northern tip of Eyjafjördur, a village South of Akureyri. Due to its proximity to Iceland's largest city outside the metropolitan area, it is sometimes also incorrectly referred as Akureyri Christmas House. You just have to drive along the 821 route, which is a paved road and should thus not lead to any driving issues. The Eyjafjördur Christmas House is located on the right of the road, if you come from the North. They have an own parking lot.
The place is majorly a shop, so that there is, of course, no entrance fee. The daily opening times vary very much depending on the time of year. The ones I found are that between January and May, they open 14:00 to 18:00 hrs, June to August 10:00 to 18:00 hrs and September to December 12:00 to 18:00 hrs. You should validate that before your visit, definitely.
Eyjafjördur Christmas House – The Farmers Market
The Christmas House area in fact consists of two buildings. If you walk in from the parking lot, there is the Farmers Market on the left hand side.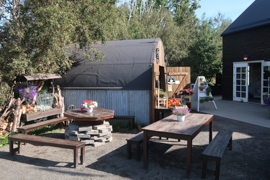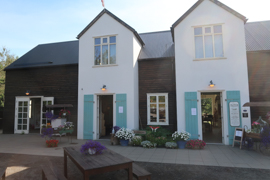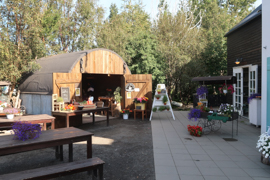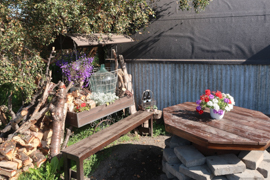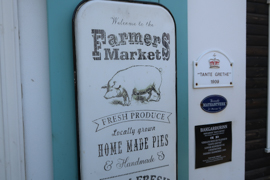 They are selling a lot of manifactured food products, but also other household items. The scenery, especially in the shop building is really cosy. Apart from some handcrafts and house-made products, one of their key sales are cakes and some vegetables and flowers, which are presented right outside the building. Thus, having a drink and a snack there is really a nice opportunity during a long day through Northern Iceland.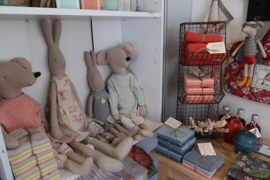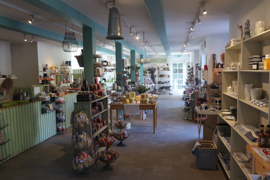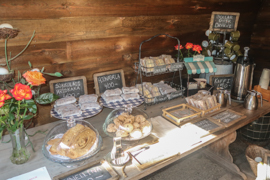 Eyjafjördur Christmas House – The Christmas House
Even though I really liked the farmers market, that's just not the reason you are there. Already regarding its architecture, the Christmas House is special – and it is definitely worth to stroll around the building before in fact entering the shop. Unfortunately, the outdoor coffee sale was closed, but there are also a couple of opportunity to entertain your kids, for example.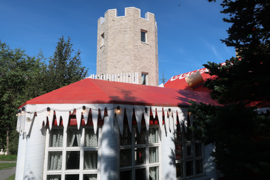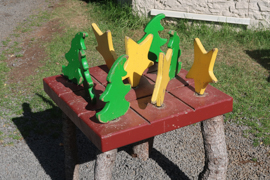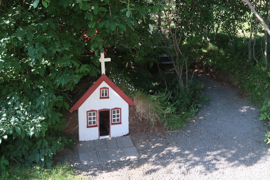 From candies to candles – the store really feels to have all kinds of Christmas stuff. The Eyjafjördur Christmas House has in fact two levels of sale – you can also step down into basement level. The presentation is really beautiful – and, of course, full of kitsch. But hey, it's Christmas time when you visit this place – even if you are there in July. The music which is running all the time just cannot be too wrong.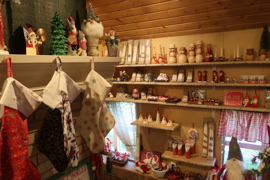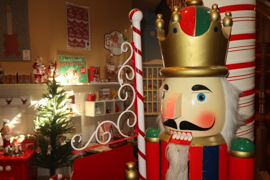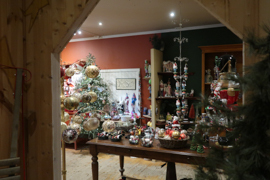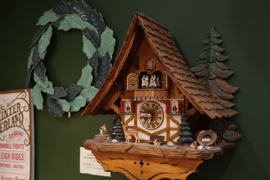 Eyjafjördur Christmas House – My View
I really loved visiting the Eyjafjördur Christmas House. If you are in Iceland in summer, you likely neither need gingerbread nor new utensils for your Christmas tree… But the place makes you smile and creates memories. There are are just very few sights South of Akureyri (if you are not going for the challenging F821 road), but if you need some Christmas warmth in your heart and a smile in your face, this place is a good visit – and the Farmer's Market is a lovely addition to it (in fact, they might even have the significantly more versatile offer).
Flyctory Obscura
Flyctory Obscura-tagged reviews represent weird, unique, entertaining places of all kind:
Flyctory.com about Christmas
Here are all Flyctory.com postings which deal with Christmas in any way: