While whaling has been quite popular in Iceland's past, the large marine mammals are nowadays rather the stars on a tourist cruse than as main part of a barbecue. Thus, the museum Whales Of Iceland in the heart of Reykjavik feels to be a straight-forward offer. I was really curious how the overview of that sector of the marine life would be alike.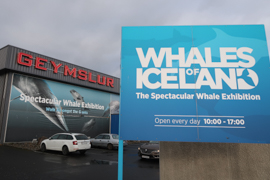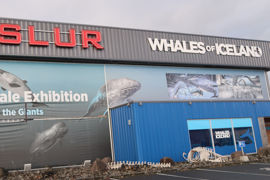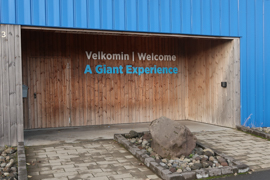 Whales of Iceland – Location & Admission
The Whales of Iceland exhibition is located in the harbor area of Reykjavik. Some over very popular places like the FlyOver Iceland or the Reykjavik Maritime Museum is in close walking distance. There are also some major supermarkets and an outlet store of an outdoor clothing brand around. This also means that there is sufficient free parking if you come by car. I had my car close to the lovely Aurora Reykjavik and walked through the area during my visit.
The museum is opening daily from 10:00 to 17:00 hrs. Adult admission was 2,900 ISK during my visit, roughly 20 Euro. Nowadays, the website states an admission of 3,400 ISK.
Whales of Iceland – The Visit
Whales of Iceland is in general a collection of life size models of whales.The sheer presence of the models is already breathtaking. The museum states to have 23 of them available. You are also given an audio guide, which is featuring several languages so that you can have a deeper learning about the animals in display. I did not try out their optional virtual reality experience, though.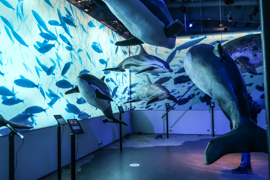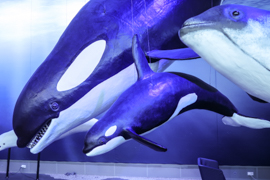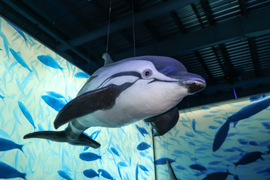 Apart from the life-size models, there are a couple of other items in display, e.g. the original narwhal skeleton you see in one of the pictures below. The most impressive parts, however, are the huge creates in the middle of the exhibition, including species like the Orca or the massive Blue Whale. There are of course also some examples of dolphins.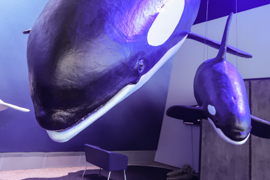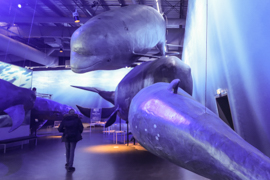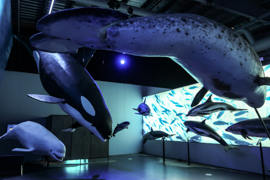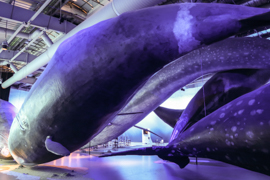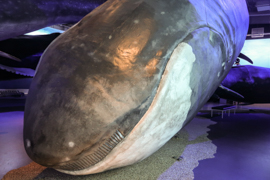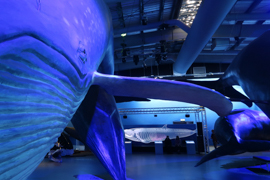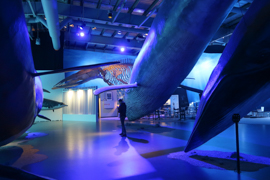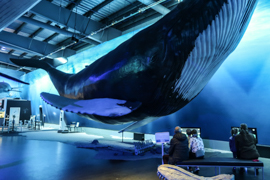 The Fin Whale Room
The massive Fin Whale is in a separate room of Whales of Iceland. This room also features a small cinema. During my visit, they showed an outstanding documentation about sonic pollution and how all the noise is disturbing the population of whales even in very long distances.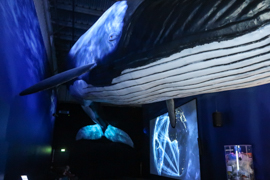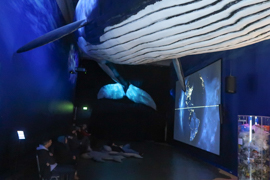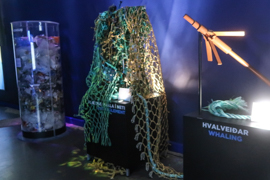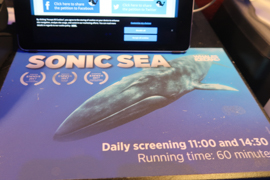 Whales of Iceland – Services
The staff at the museum was really friendly. The souvenir store offers some really fun items.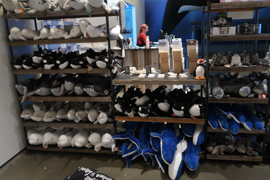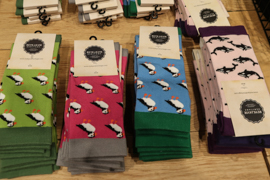 A place I absolutely loved was the cafe of the museum, which is right inside the main exhibition hall. A really relaxing place and another great way to enjoy the massive size of the whales.
Whales of Iceland – My View
You simply don't travel Iceland to travel on a shoestring. Having said that, you do pay quite some money. I spent some 90 minutes in the museum, including watching most of the one hour movie and having some cake. I loved the place and to me, it is absolutely worth the money.
(Greater) Reykjavik
Here are all my postings related to (Greater) Reykjavik:
"Travel with Kids" Postings
Here are all postings about locations I recommend to visit with kids: