For Italian sports car lovers (and many more people), a visit on Yas Island is one of these things, which you have to do once in your life. For some of them, it may be the Yas Circuit, the Formula One race track – but I majorly refer to Ferrari World, a (majorly) indoor theme park dedicated to the (typically red) fast cars from Maranello (Dutch people might be the way say from Amsterdam, where the legal headquarters of Ferrari are). As I love being in Abu Dhabi, I had to visit this place one day as well – here are my thoughts about it.
Ferrari World – Location & Admission
Ferrari World is directly connected to the Yas Mall, one of my favorite shopping malls in Abu Dhabi. You enter the theme park through the mall, which is also offering free parking. Parking is done in defined sections, so that you don't need to walk too much if you just want to go to the park.
The park used to be open daily from 11:00 to 20:00 hrs. Currently, it is limited due to the low request. This also means that it is opening later than Warner Bros World Abu Dhabi and Yas Waterworld. You can buy combo tickets for all three attractions. Due to the opening times, we did Warner Bros first and then headed to Ferrari the same day – which results in that the more popular Ferrari World is already packed with people. The single entry for Ferrari World only is 295 AED, roughly 65 Euro.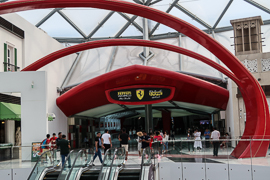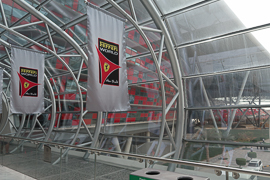 Ferrari World – The Visit
Entering the park is really impressive. This is majorly caused by the fact that it is the hosted by the largest space frame structure ever built. In fact, I would split the park into two parts, even though they are not strictly separated: even if you are not too much into roller coasters and more or less thrill rides, you might enjoy Ferrari World because it hosts a lot of items of the Ferrari franchise. Thus, it also feels like a Ferrari museum. Thereby, the key items are of course cars – you find plenty of originals in the park. But there are also some trucks, planes from the Flying Aces aerobatics group and of course many other items illustrating the Italian brand's history.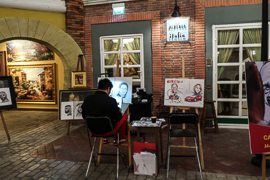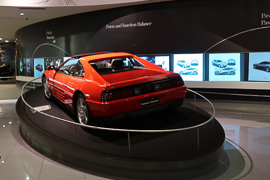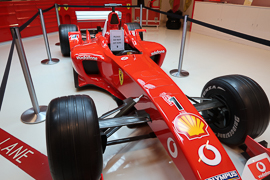 But then, there are also the rides. The star of the grounds is undoubtedly Formula Rossa, which might look kind of boring from its track layout, but comes with the undeniable argument that you are accelerated to 240kph in less than five seconds – the world fastest roller coaster. Flying Aces comes with many more turns, but does not have that speed argument. A really nice coaster is the Fiorano GT Challenge, which is a parallel track dueling coaster with cars designed in line with the Ferrari F430 Spiders.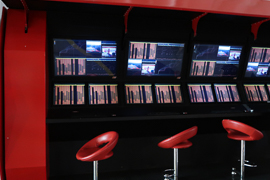 But, of course, there are also rides for the less fearless. I enjoyed, for example, the Tyre Twist, which transforms the tea cup ride into oversize Formula One tires. There are also tire change challenges and some virtual shows illustrating the history of the brand. Viaggio in Italia, a trip through Italy, had massive queues during our visit. Of course, there are also stage / screen shows and some attractions for kids.
Last but not least: can you drive a car? The answer is yes, but the options are for a nominal charge. if you are rather penurious, you can go for an (electric) go kart ride, which I had a lot of fun with (apart from the waiting time). If your budget is better, you can in fact book a slot in a Ferrari and have a drive around Yas Island – on the normal roads, not the race track, having a guide with you. Thus, we did not do it – prices are 795 AED for a 15 minute ride, video memory and additional passengers extra.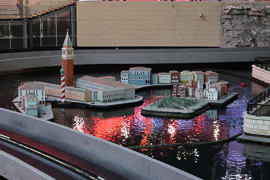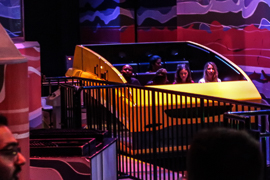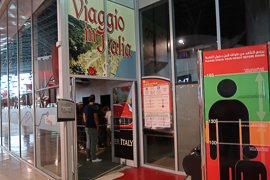 Ferrari World – Services
Of course, there is Italian food out there in Ferrari World – the names of the restaurant feel very Mediterranean, indeed: Ristorante Cavaillino, Mamma Rossella or Espresso Rosso. Food pricing and quality was fine.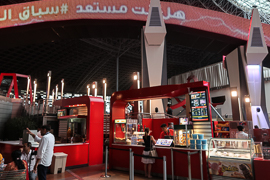 Of course, if you are having your once in lifetime experience at Ferrari World, you want to swagger about it at your friends at home and need the corresponding souvenirs. Not too surprisngly, Ferrari World offers massive opportunity to reduce your credit card limit by a bunch of Dirhams. Using postive language, the vast majority of items is really exclusive – you could also say that the souvenirs have a ridiculous pricing. But hey, it's Ferrari… And people buy it.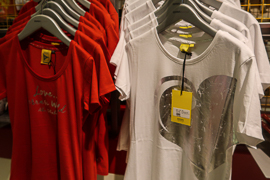 There are sufficient lockers in the park, which is of course very handy.
Ferrari World – My View
Of course, Ferrari World is overwhelming. You get a car museum, some really good coaster rides, some family fun – so that the package you get for 300 AED is really good. You need to be aware of that the branding and all the awards Ferrari World received just attracts people from all over the world: compared to the Dubai Parks or also Warner Bros, the park may be really packed, which decreases your fun significantly. The waiting time monitors are quite good, though, which even helps you to have a great day if the park is rather full. Fun thing – and a must visit for car lovers.
United Arab Emirates – More Postings
Here are all posting of related to the United Arab Emirates:
Amusement Parks – More Postings
Here are all postings about Amusement Parks: