Apart from Trenitalia and their Frecciarossa network, there is also NRT (Nuovo Transporto Viaggiatori – "New Travellers Transport"), who are offering high speed train rides through Italy. By that, they were the first private open access operator of trains travelling with 300kph in Europe. On a September trip from Milan to Venice, I tested their top product the Club Executive Class. I was especially curious to compare it with the Trenitalia product as I had a ride in the Frecciarossa 1000 Executive Class about a month before. The trains are typically marketed under the brand name Italo.
Italo Rail – The Network
NRT majorly runs two major routes of travel: in Northern Italy, there is a West-East connection between Torino, Milan, Venice and Udiine. In Milan, you can also connect via Bologna, Florence, Rome and Naples to Salerno. There are also some branches, especially a connection to Bolzano, and a direct service between Milan and Rome – in line with the routes offered by ther major peer, Frecciarossa.
Italo Rail – The Trains
The traditional train set of Italo Rail is the AGV 575, manufactured by Alstrom (see the last two pictures below). They operate in an eleven coach configuration with an overall of 460 seats. The later cars are ETR 675 trains by Alstrom, which belong to the Pendolino class, but are not able to tilt during travel as other Pendolino trains can do. They reach a top speed of 250 kph and offer 479 seats (seven waggons).The trans operate in four classes, Smart (which is the lowest / economy class), Comfort, Prima and Club Executive. There are different tariff classes, majorly differing in the cancellation conditions.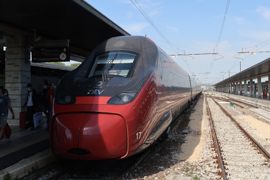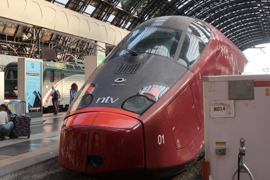 Italo Rail Club Executive – At The Station
Executive Club passengers offer some additional services at the stations. First of all, there is a fast lane to enter the platform area (which was pretty useless during my trip – but I guess it is a nice feature during peak times). Furthermore more, NRT operates the Italo Club lounges. During my ride, the company did not operate these services, which was very sad. The staff at the Fast Lane was very helpful in general, but did not know that the lounge (right above) was closed – quite strange.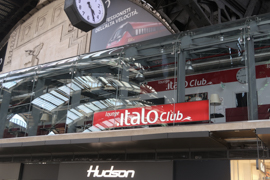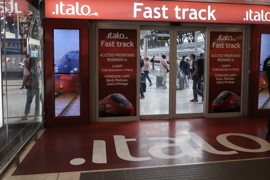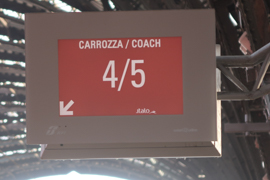 Italo Rail Club Executive Setup
I had a Club Executive ticket with the lowest level of flexibility – the price from Milan to Venice in September 2020 has been 55 Euro. The Club configuration I traveled with had three seats in each row in a 2-1 configuration. Entering the Club class, the first row was an ordinary one, while the two next ones were facing each other. The design of the seat in black and red matches the corporate design of the company. Reservation is mandatory.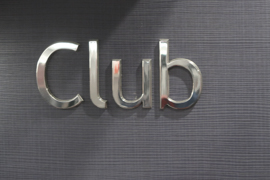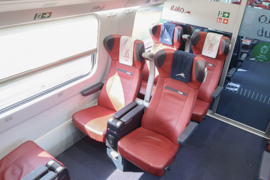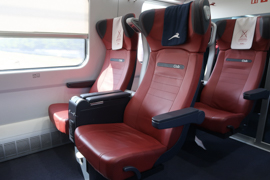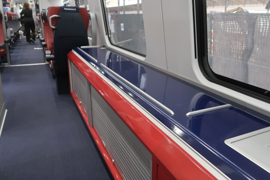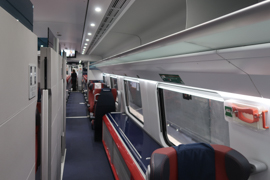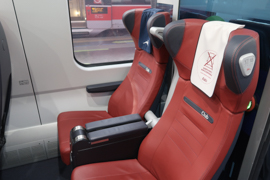 The Club area also includes two Saletto cabins – more or less separate compartments, which allow you to close the door. These seats are the only ones which you can only reserve if you purchased the most expansive flexible ticket class.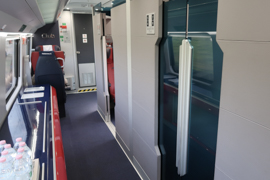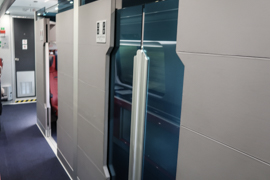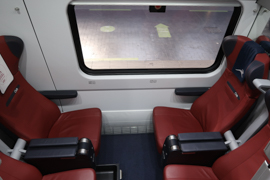 The seats itself were very fine. They are comfortable and offer a private dustbin and a table. The recline is very nice. There are power plugs, but they are not universal plugs, but only serve Italian  format (three pins in a row), which was very surprising – and annoying – to me. A reading light is integrated in each seat. Every second seat was blocked due to hygienic regulations. In the Saletto seats, there was one group of four, which felt very surprising to me and was definitely not in line with the reservation policy in the rest of the cabin.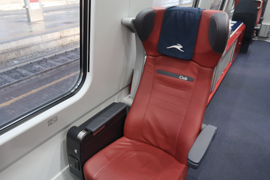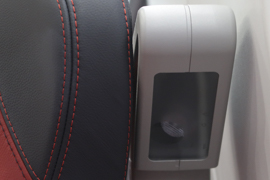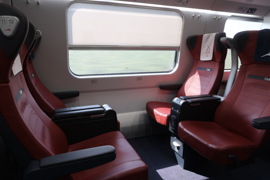 Club Class does not have own sanitary services, but the toilet at Prima Class were quite fine – nothing too surprising to mention.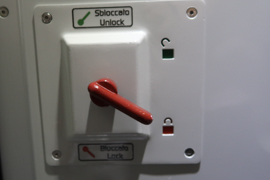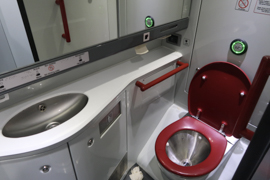 Italo Rail Club Executive Service
Both, Trenitalia and NRT limited their service during pandemic times in 2020, but overall I felt that NRT did it more drastically. The closure of the lounges was sad – but during the some two hour ride from Milan to Venice, there were just two drinks and snack services. The staff has been quite nice, but in all categories, the Frecciarossa overall felt to be superior. The information screens in the trains were very handy – but again, I liked the additional information you had at the competitor's service. The train did offer WiFi, but the quality was compably bad.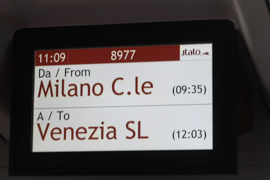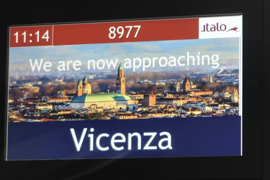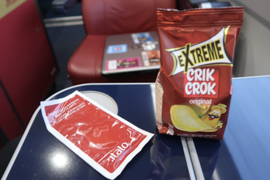 Italo Rail – Other Classes
During unboarding in Venice, I took some quick snaps of Prima Class – which looked nice, but is definetely not as nice as the Club Executive one. The seat pitch looks quite comfortable, though.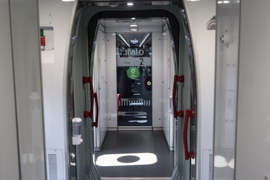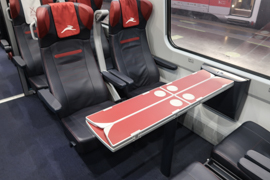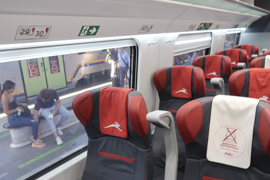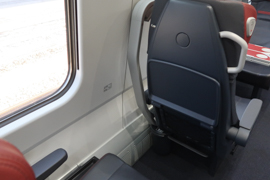 Important to mention that the Smart Class is equipped with an on-rail cinema car. I did not have the opportunity to check out how this is actually working.
Italo Rail Club Executive – My View
Italo Rail Club Executive indeed has been an interesting experience. However, there were not too many points where I felt that NRT's premium rail experience was better than the former state company's one. The first one is definitely the price – and secondly (but a matter of taste), I like the design. The train was much more full, also in Club Executive, compared to me previous Frecciarossa experience. Traveling high speed through Italy is not at all bad with Italo / NRT. I just prefer another service level, better WiFi and more posh and comfortable seats. Still a very good performance.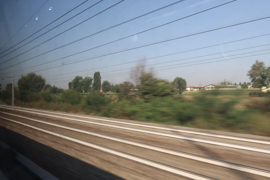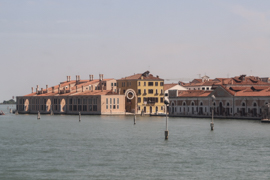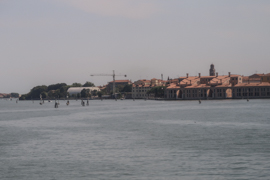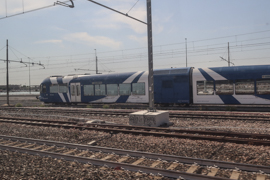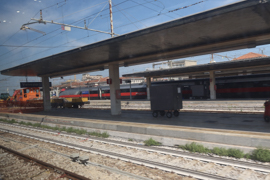 Italo Rail Network map taken from Italo Rail website.
"Rides on Rail" Postings
Here is everything about trains, trams and other rail vehicles:
Rail Station Hotel Reviews
Here are hotel reviews of places which are close to a main long-distance rail station: