Most museums in Arnhem in the Netherlands I visited were somehow related to WWII and the famous story about the Arnhem Bridge. The more, I felt happy to also learn about a very different topic at my stay there and also headed to the Nederlands Watermuseum, the Dutch Water Museum. Here is my review.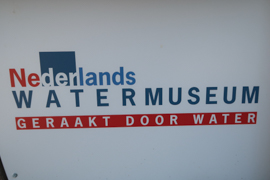 Dutch Water Museum – Location & Admission
The Dutch Water Museum is located in Park Sonsbeek in Arnhem. From Arnhem Central Station, it is a very short walk (some 500 meters). There is also a small parking lot in front of the museum, which may be too small in case of peak times. The park is really beautiful. On the opposite side of Arnhem station, there are all central shopping and entertainment facilities. The museum is a some two kilometers away from the famous "Bridge of Arnhem" / "John Frost Bridge" / John Frostbrug.
The museum is closed on Mondays. On the other days, it is opening from noon to 17:00 hrs. On weekends, the museum already opens at 10:00 hrs. Adult admission is 10.50 EUR. The museum accepts the Museumkaart.
Dutch Water Museum – The Visit
From the entrance area, you head down stairs. The lower level practically hosts all the exhibition space, while services are at reception / entrance level. The museum is aiming to especially work well for children. It is generally bilingual, Dutch and English – but some parts are in Dutch only. Scattered parts also come with German translations. The museum is featuring all aspects of water – from getting water to cultural aspects and water consumption. The illustrations are done very well, so that is a really educative place.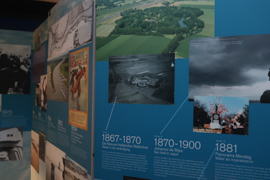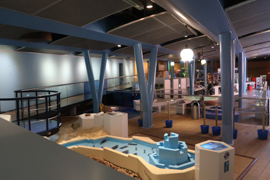 There are also a lot of hands on experiments and interactive screens. Thus, if you visit the museum with your younger ones, they will definitely not have a boring time. Towards the end of your visit (I would suggest a visiting time of about one hour if you want to try out many of the exhibits), you also learn about a very special kind of water – ice. A very interesting part, how the ice melt is influencing our life.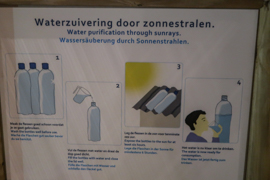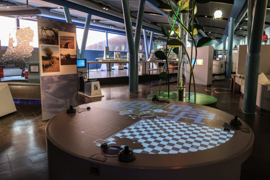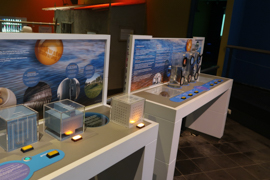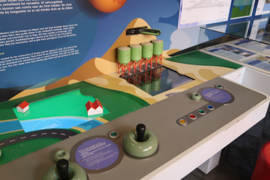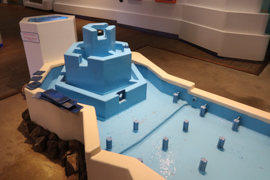 Dutch Water Museum – Services
The staff was really kind. I also really liked the souvenir store, which featured a lot of water saving and bio-degradable products. On top of that, you could buy reusable water bottles instead of drinks in plastic bottles. There is also a cafe next to the museum.
Dutch Water Museum – My View
I feel that the Dutch Water Museum in Arnhem really did a good planning and concept of their museum. The exhibition is children-friendly – but it is also fun as an adult to explore the museum and play with the interactive features. I also learned quite a lot. It would definitely be a plus if the museum was biligual or triligual – especially the German border is just a very short drive away from Arnhem.
Museumkaart
Here are all places I visited in the Netherlands, which accept the Museumkaart:
Hotels with Top Pick! Ratings
Here are all hotels and other accommodations, which received the Top Pick! rating on Flyctory.com: