After my wife and I stayed at the wonderful beautiful Vliegtuigsuite, we visited the safari park Beekse Bergen near Tilburg in the Netherlands. Our second night on that weekend, however, was in s'-Hertogenbosch (or Den Bosch, as the locals typically say), close to the Dutch highway system. Here are our thoughts on the Mövenpick Hotel s'-Hertogenbosch.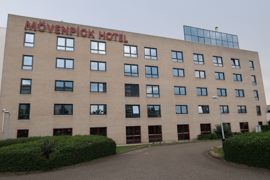 Mövenpick Hotel 's-Hertogenbosch – Location
The hotel is located South of the city, right at the A2 motorway. From the exit (St. Michielsgestel, exit #22). It is just a short drive to the hotel. The hotel has its own parking lot, which is typically for charge, but we haven't been charged for it. There are also bus connections to the Central Station – but if you go for a public transport trip, you likely opt for a more central location anyway.
The hotel is located in a commercial area. Shops and restaurants are some two kilometers away. The hotel is more aiming for business travelers than for tourists, very likely.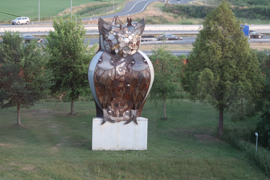 Mövenpick Hotel 's-Hertogenbosch – Rooms
I booked a Clasic King Size Room from a Friday to Saturday night. Including breakfast (17 Euro per person), the prepaid / non-refundable rate was 121.83 Euro. I received an upgrade of the room category, same room size. The room was quite nice, but rather compact. The work desk area was quite nice, though. Housekeeping was imprecise – for example, despite our two person booking, we just had one bathrobe and one set of slippers, for example. At least, my status was honored by a mug of Mövenpick preserves, which I felt to be a very nice gesture.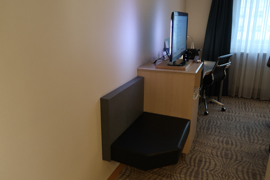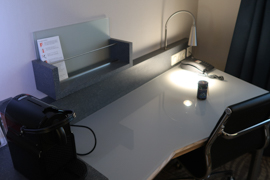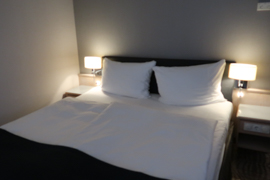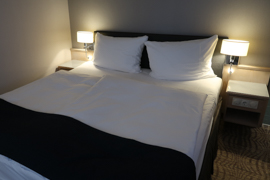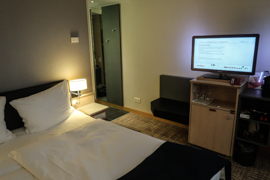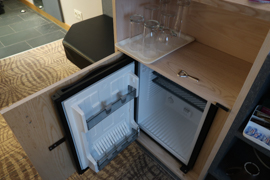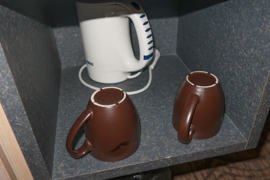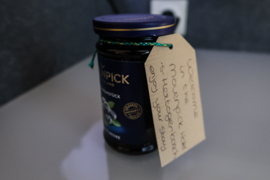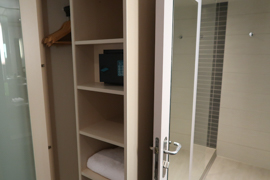 The bathroom was quite nice, definitely. It suited the compact layout of the room. To my surprise, there were no amenities, just major dispensers for soap and shampoo / shower gel.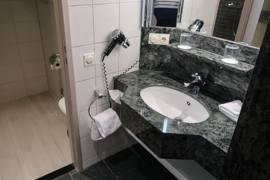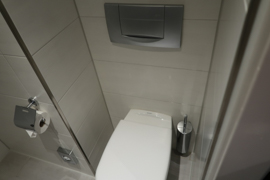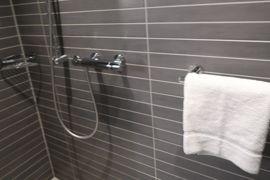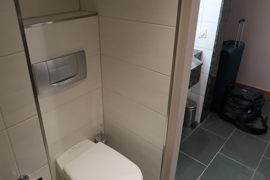 Mövenpick Hotel 's-Hertogenbosch – Breakfast
While I would rate the room experience as average, breakfast was already a mess. The hotel asked us for our breakfast time already way before check-in, which I felt to be a very good way of organizing the process. The breakfast was served at the table. Overall, the amount of items and the variety was very nice. I nevertheless was quite disappointed as one of the key breakfast amenities I love about Mövenpick Hotels are their own preserves and yogurts. There were no preserves at all and a German brand yogurt.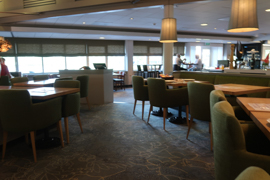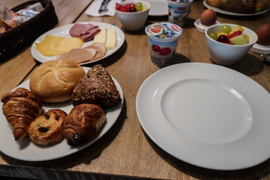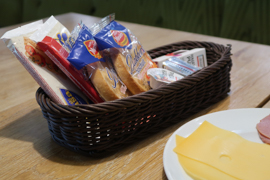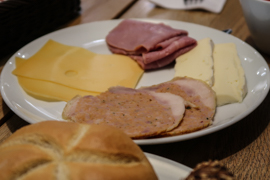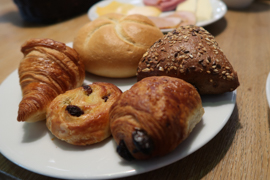 More than that, I was however surprised when ten minutes after we arrived, another couple was right on the table next us so that social distancing was not fully possible anymore – in a large breakfast room with at most five, six tables occupied. The couple was as surprised as we were (also as they had to set the table with other tables ready).
Mövenpick Hotel 's-Hertogenbosch – Services
The hotel features a sauna, which was of course closed due to the Covid-19 situation. The hotel WiFi was surprisingly weak, especially on Saturday morning. Typically, there are significantly lower issues with that in the Netherlands.
Mövenpick Hotel 's-Hertogenbosch – My View
Staying at the Mövenpick honestly felt disappointing. I have been expecting more than that from that place. The level of the rooms was just pleasing, breakfast handling was a mess and overall, I did not feel to happy in this place at all. It has been a transfer stay – and for that, it was okay. However, the price was quite aggressive for the performance as well.
Everything about the Netherlands
Here are all postings related to the Netherlands:
More about Switzerland
Here are all postings related to Switzerland: