Just about one month left until we are facing our very first socially distanced Christmas. Especially after hard times in 2020, I felt to list some presents for the music lovers among you. Funny items, exclusive ones and even some stuff which makes you feeling closer to your stars – hope you like this collection.
Some funny Ideas for your Beloved Ones… Or the others 🙂
Here are some ideas for all these people who feel to own everything they need already.
Coin Guitar Picks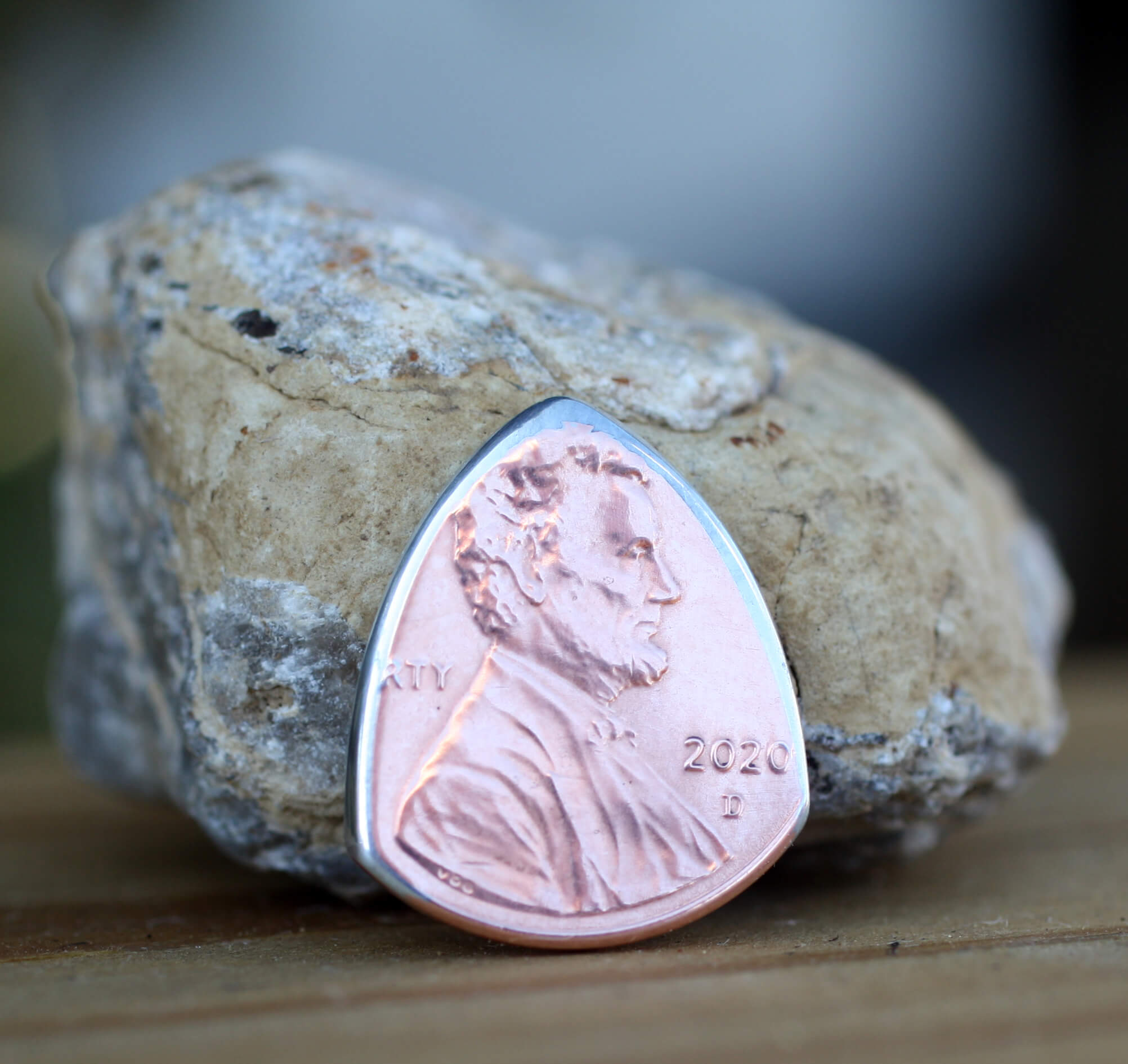 One thing I came cross recently are the Coin Guitar Picks. The brand pressed guitar picks out of a huge variety of materials. The 2020 US Penny you see on the picture above is the "budget choice" with 24 USD per pick. If you want to do a really fancy gift, you can go for a .9995 platinum one… Just in case you feel your beloved ones needs a 2,500 USD pick. You will find countless alternatives on their website apart from these two choices.
Drink Wine like at Wacken
Honestly, the press release of German Weingut Tesch (Tesch Winery) was the reason I started to write this posting. The winery provides the wine choices for the famous annual Wacken Open Air metal festival. Now you can have the same sip like Slipknot, Judas Priest or Amon Amarth were expected to drink in Northern Germany in 2020. Six bottles are 60 Euro – there is also a limited edition box set for the diabolic price of 66.66 EUR.
The Guitar String of your Star as a Bracelet
You are a big fan of Brian May, Steve Way, Tim McCraw or Brandi Carlile (see picture – just some examples, the original list is huge!) and you always felt like a very special piece of memorabilia from your idol? Why not wearing one of their used guitar strings as a bracelet? The store Wear Your Music offers this kind of special gifts (and some other items).Part of the revenue is spent to a charity selected by the artist.
Turn Your old Vinyl to a Household Item
Low budget of feeling to gift something personal? Why not transforming an old vinyl to something different? There are countless descriptions in the web how to do that – and if you are really smart, you can get rid of the record you never understood why he/she liked that kind of ugly sound.
Build a Harp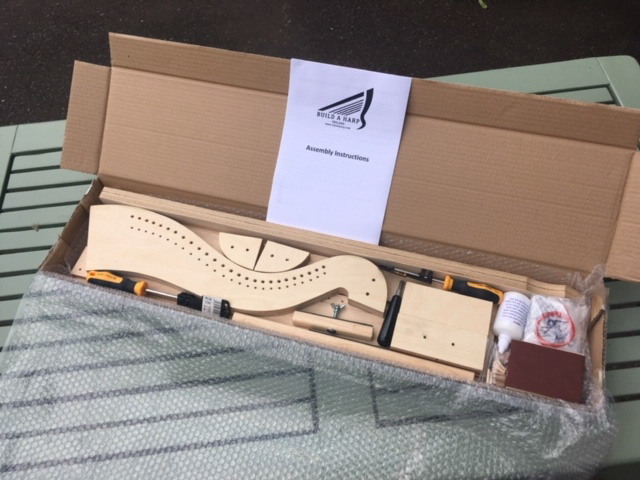 Building a Celtic Harp is as easy as using a screwdriver – at least according to the British website Built A Harp. The kit which includes everything you need to built and play the harp (apart from the finish / paint). 350 GBP is quite a bunch of money – but still a bargain compared to a platinum guitar pick.
Some Guitar Ice Cubes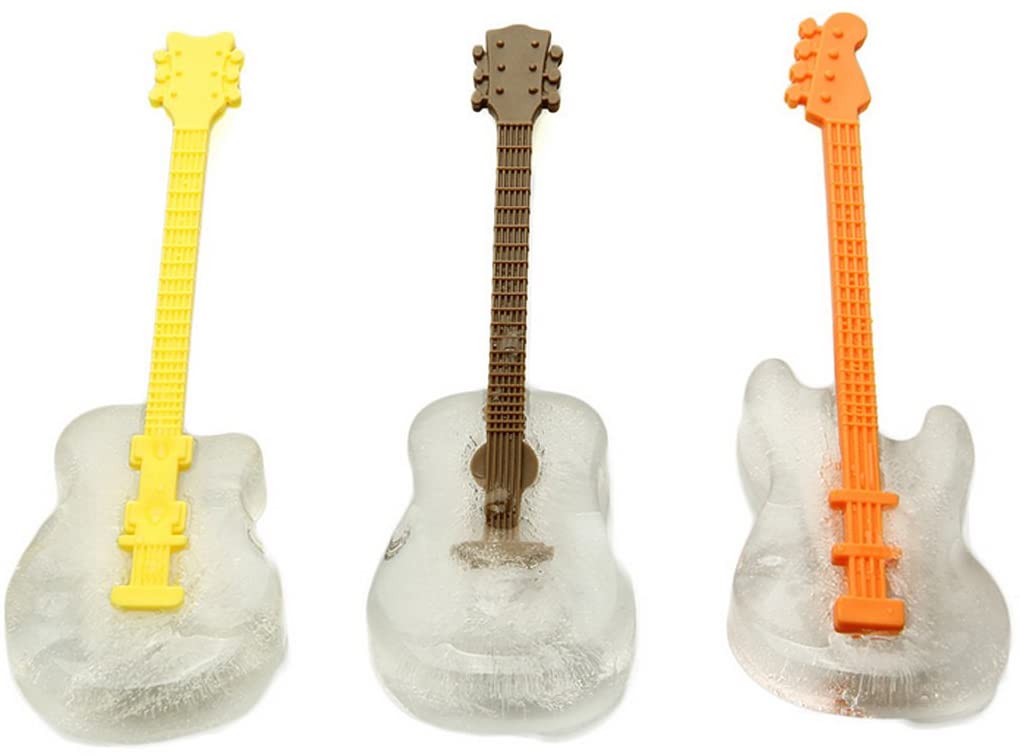 Maybe cooling your next Borubon in Music City style? There are countless providers for guitar neck sticks and fitting moulds, so that you can do your own cooling, music style. The link below leads to Amazon Germany (where I got the picture from as well – but there are other providers as well.
A Board Game with your Family
Christmas is time to spent quality moments with your family. Out of the countless versions of the Monopoly board game (one of these family time classics…), there is also one which feature Metallica. The game has been released in 2011 already, but you still find it here and there.
Build Your Own Nashville Skyline
I have been a lot into building bricks by other manufacturers than market leader Lego this year. At least in Germany, the market is booming and there are multiple well-running YouTube and Twitch channels regarding the Danish empire and their growing peers. Rebrickable is a platform where you can buy missing blocks and also can buy so-called MoCs (My Own Creation), which are in fact manuals how to create something different out of your brick collection. I found this beautiful Nashville Skyline MoC for some 2 USD (again, to emphasize it, blocks are not included). Maybe you feel like traveling to Music City in that way on Christmas 2020:
Bricks with Music
Castle in the Sky (Japanese:Tenkū no Shiro Rapyuta) is a 1986 Japanese animated adventure movie. Based on that set, the Chinese brick constructor Xingbao released a building brick set (compatible to Lego bricks) based on the design of the city. There are two reasons why I name this set here: first of all, you could do exactly what I will likely do on Christmas (as I got the set already…) – and secondly, the base of the castle includes a music box, so that the base of the castle is turning around and making music. An Amazon link is below, but you can already get the set at local construction brick dealers (who are not solely focussed on the market lead). Sometimes, the set is also referred to as City in the Sky or City in the Clouds.
Last but not least…
I ran into this advertisement for a German discount supermarket chain. I guess it is easy to understand for anyone, even if you do not speak German – the phrase Wenn das jeder machen würde ("If everybody would do the same") is the only phrase you really need to understand. Plays with German cliches, but beautiful – made me cry
Enjoy your holidays!
I of course have not been paid or similar to add the video or any item presented this to my posting. The Amazon links are affiliate links for which I am earning money if you use them (even if you order something different)
All pictures in this posting are copyrighted by the manufacturers. 
Flyctory.com about Christmas
Here are all Flyctory.com postings which deal with Christmas in any way:
All "classic" blog posts
No reviews – just debating and certain topics – these are my "traditional" blog posts in the categories Just blogging, Just blogging on music and Sports Blogging: