What sounds better like having a beer or two (or three….) while you are waiting for your flight in the rather expansive Copenhagen Airport (CPH)? The Carlsberg Aviator Lounge at the Danish capital promises to fulfill that dream. In early September 2023, when I was flying with Atlantic Airways to Vagar Faroe Islands Airport (FAE), I made use of the offer and paid for lounge access. Here are my thoughts.
Carlsberg Aviator Lounge – Location & Access
The Carlsberg Aviator Lounge is located between the access to Gates B and Gates A in the Schengen area of Copenhagen Airport (CPH). Thereby, the lounge is on the upper level, having a look over the ordinary gate and passenger area. You reach the lounge area by elevator or stairs. Next door, there is also the more posh and exclusive Aviator Apartment, which is also more restricted in access (paid access is possible, though as well). The aisle leading to the lounge is a rather narrow.
The Carlsberg Aviator Lounge is contracted to a couple of airlines. For example, if you are a high status or business class customer of Air France / KLM, you may use this place (you might use the Apartment lounge as well, though). A second way to enter are lounge passes like PriorityPass. Last, but not least, you may pay for admission. If you pre-pay online, a single visit is 199 DKK, roughly 27 EUR. You may buy online carnets of five visits (within 100 days), which leads to a discount.
Carlsberg Aviator Lounge – Atmosphere
The design of the lounge is actually quite nice. There are a lot of windows so that you can overlook what is going on at the airport. The Carlsberg Aviator Lounge also offers different kinds of seating, from bistro to relax seat-alike opportunities. Even though the pictures might not suggest that (I had quite some time there and waited for some good shots…), the lounge has been quite packed during my visit.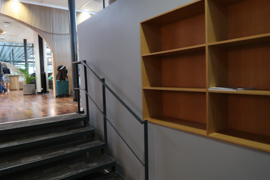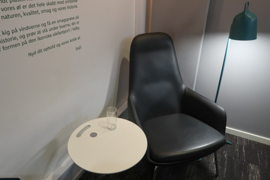 Carlsberg Aviator Lounge – Food & Drink
As I had a longer transfer in Copenhagen, I had both, the breakfast and the dinner service. Breakfast was lousy with very limited options. Lunch was much better, featuring different kinds of salad. There was also a nice selection of bread and some other items. Nonetheless, on the nutrition side, the lounge still felt significantly weaker than the SAS Gold Lounge I visited at the same airport.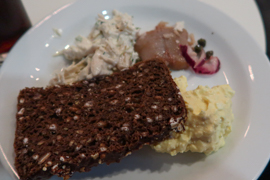 Finally, you might not visit a Carlsberg-featured lounge for dining anyway. While the soft drink options were okay and wine and spirits rather below expectations, I especially struggled with the beer options. The two taps you see in the pictures below, featuring five different tastes of the local brewery each, felt nice. However, in both cases, three of them did not work. Overall, the service of refilling and maintaining the buffet did not work out well – so that the beer offers were somehow in line with that.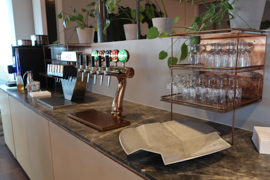 Carlsberg Aviator Lounge – Services
The two lounges share bathrooms, which are overall okay. In busier times, the number of cabins is too low, though. The lounge did not provide working internet connection to be. The free airport WiFi is accessible though, and leads to reasonable results.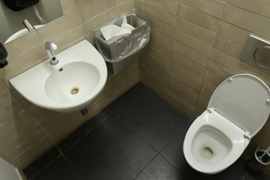 Carlsberg Aviator Lounge Copenhagen (CPH) – My View
If the management of this lounge would really try to please passengers, the Carlsberg Aviator Lounge could be a jewel. However, they rather feel to limit their effort to the bare minimum, which inevitably leads to a rather average experience. Bad luck – and also a somehow wasted chance for a very positive branding by the local brewery.
Lounge Reviews on Flyctory.com
Here are all Lounge Reviews on Flyctory.com:
Postings about Denmark
Here are all my postings related to Denmark: