I had a couple of trips to Salzburg and neighboring areas in recent past. While some have been rail trip, there were also some flights to the Austrian city close to the German border. A good opportunity to introduce you to my view about Salzburg Airport (SZG). Precisely, I am just having a look into Terminal 1, as Terminal 2 is only used in very seasonal times and is used as an event space for the majority of time.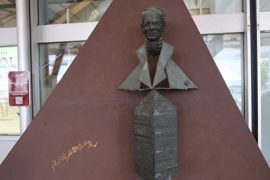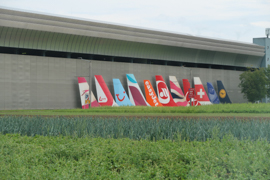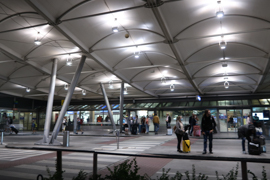 Salzburg Airport (SZG) – Location & Transport
Salzburg Airport (SZG) is located Southwest of the city center. Thus is is more or less right between the historic district of the city and the German border. Not too far away, there is the McArthurGlen Designer Outlet Salzburg. There are also a few hotels around. The famous Hangar 7 is located on the opposite site of the terminals
Two bus lines, 2 and 10, connect the airport with the city. A taxi ride to the city center is roughly 15 Euro. The road connections of the airport is very good, the A1 motorway connecting to Vienna and Germany is just a few kilometers away. The rental car terminal is opposite Terminal 1. For one of my trips, I rented a car with Hertz Austria at Salzburg Airport.
Salzburg Airport (SZG) – Connections
As Salzburg is a gateway to winter sports places as well as a popular summer destination, there are quite a lot of connections to and from Salzburg. There are a lot of services by Eurowings and Eurowings Europe, but other regular connections are by Air Serbia, Finnair, Luthansa or SAS Scandinavian Airlines. There is also a permanent flydubai connection to Dubai International (DXB). There are some other intercontinental connections, which are all seasonal, e.g. flynas (Jeddah / JED, Riyadh / RUH) or Sun d'Or (Tel Aviv / TLV).
Arriving at Salzburg Airport (SZG)
Flight handling at Salzburg Airport is rather by walking to/from the terminal or using bus services. The pictures below are taken from a Eurowings arrival from Dusseldorf Airport (DUS) with a beautiful evening sunset. The arrival services are really efficient, so that you are at your taxi, bus or rental car rather quickly. During one arrival in recent past, they used the airport for recording a movie and have sent away all taxi drivers in the evening – which has really been a mess.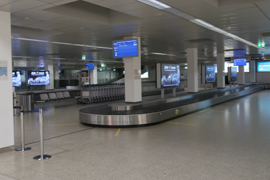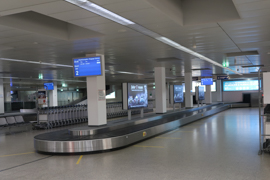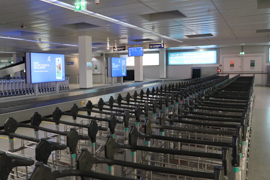 Departing from Salzburg Airport (SZG)
The airport is overall rather compact, Thereby, the check-in area nearly feels spacious. There have been a lot of refurbishments in the recent past.
However, after you passed the security latest, you quickly run into the key issue of Salzburg Airport: the lack of space. Especially when you depart from Salzburg at peak times, you have to be really lucky to find a seat – even without any pandemic desire to have a bit additional separation from other passengers. It is quite surprising – or annoying – how large the duty free shop is compared to the total size of the gate area. At least they sold the legendary Playmobil Mozart figure there – one of the most popular non-edible souvenirs of the Austrian city.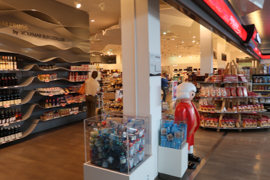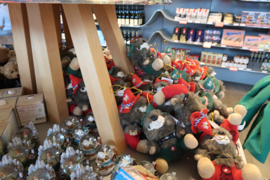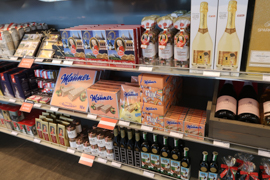 Especially if the airport allows you to walk to the plane, you at least leave Salzburg with a smile: the view of the airport and the surrounding mountains is a real beauty.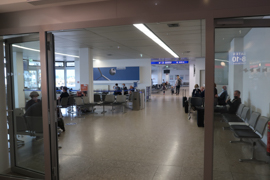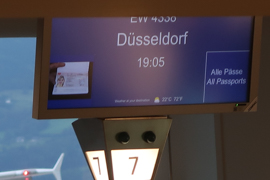 Salzburg Airport (SZG) – Services
There is free airport WiFi. The airport drives the Salzburg Airport Business Lounge, which has been reviewed in this separate posting:
Salzburg Airport (SZG) – My View
Salzburg Airport (SZG) is a nice and cozy, small airport. Unfortunately, it is lacking a problem: we are not talking about a small regional airport with a few flights per day. The region around Salzburg is a very popular holiday destination – and flying from there may be a stressful experience. That's really unfortunate and thus significantly decreases the rating.
Flyctory in Salzburg & Berchtesgadener Land
All my postings related to the German – Austrian region of Salzburg & Berchtesgadener Land:
Aviation on Flyctory.com
Here are all postings about Airports & Airlines: