There is currently some effort to establish regular international flights from Akureyri (AEY) again, but in general, if you approach Iceland, Keflavik Airport (KEF) is the place to go. There is hardly any alternative option to get to the island, except the ferry from Denmark and the Faroe Islands. Thus, I have flown to and from the place in the past, including some 2021 experiences, on which this review is based.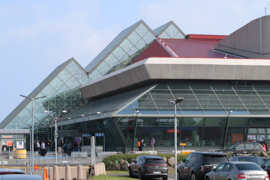 Keflavik Airport (KEF) – Location & Transport
Keflavik Airport (KEF) is located in the very Southwest of Iceland on the Reykjanes peninsula. The closest city is Keflavik, which is also named Reykjanesbaer. The town is offering multiple hotels of different price range and some car rental services are based there, e.g. Procar Car Rental. There is only one hotel right at the terminal,  with a short walking distance.
There are two typical ways to explore Iceland from Keflavik: you either take the bus, which is taking you along route 41 towards Reykjavik. Many tourists hire a car. A few companies like Hertz and Avis have desks in the terminal, between arrival and departure area. Most of them are located not too far away from the terminal. Very often, walking to the offices is easier than taking the shuttle bus. Two examples of companies I already reviewed are Geysir and the excellent Blue Car Rental. The car travel time to Reykjavik is 40 to 60 minutes.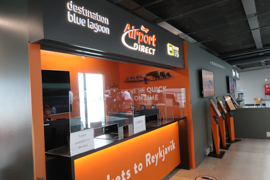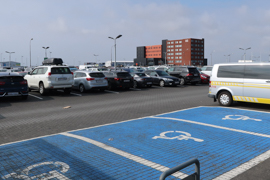 Keflavik Airport (KEF) – Connections
Having in mind that Iceland is an island of 300,000 inhabitants, Keflavik Airport (KEF) is excellently connected. The key airline, of course, is Icelandair, who connect European as well as North American destinations. In order to arrange that, the planes typically leave to Europe in the early morning, come back to Iceland right after noon and then head to North America, from where they arrive in the early morning. This means that early morning hours and in early afternoon, the airport may be very busy (also see arrivals).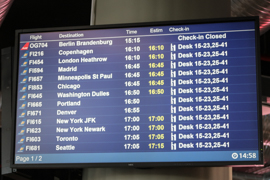 However, especially during summer time, there are multiple other airlines operating connections to Iceland, European as well as North American ones. Scandinavian and British destinations might be the most popular ones. A few times a week, you may also connect to Vagar, Faroe Islands (FAE). There are also Keflavik to Greenland flights, but the majority of connections from Iceland are served by Reykjavik Domestic (RKV), which is also the place to run domestic connections.
Arriving at Keflavik Airport (KEF)
As mentioned above, there are peak times at Keflavik Airport (KEF). As the airport and Icelandair need to guarantee that you will make your connection from Europe to North America (or vice versa) with a transfer time of 60 to 90 minutes, it is typically perfectly organized and also arriving at the airport works smoothly and efficient. However, during Covid-19 times (even under reduced flight volume), this system broke, as there were immigration health checks before immigrating. In the pictures below, you see the long queues I had in summer 2021, waiting after I received my luggage. The whole arrivals area was blocked with people.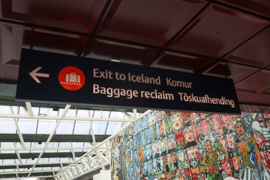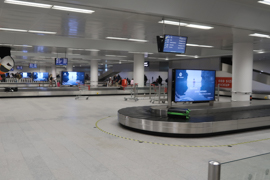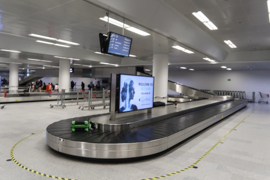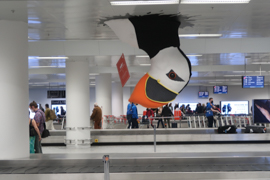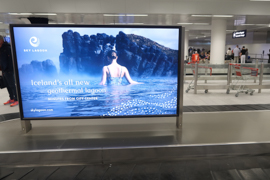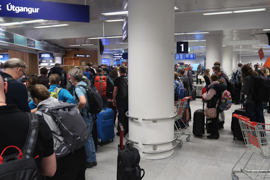 A popular place before immigrating to Iceland is the duty free store at arrival, by the way. This is mainly caused by the high taxes on alcohol once you are into the country.
Departing from Keflavik Airport (KEF)
Typically, departing from Keflavik works very smoothly. However, they are very rigid (and hey, I am German, we are rigid people) in regards of timing. Even when I flew Saga Premium Class, the Icelandair Business Class product, and despite open check in counters, they did not want to accept my luggage earlier than three hours before flight departure. This is especially messy as there is hardly a place to sit down and work while you are waiting for the check-in landside.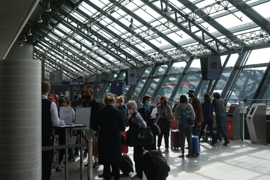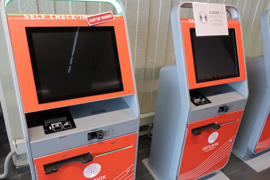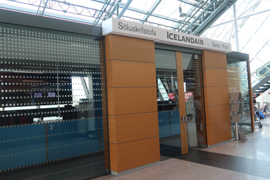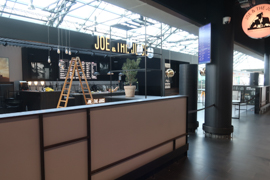 Security and getting airside is typically very efficient. There is a large duty-free store, which is having some interesting local produces (and, again, cheaper alcohol), but apart from that, no major surprises. You are then getting to a really nice kind of waiting area with a bunch of stores around. If you have a late flight (there are multiple flights around midnight), these services are likely closed, though.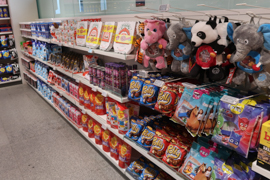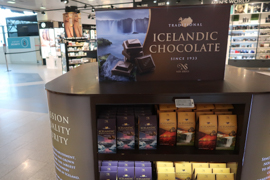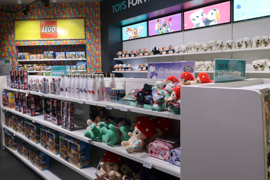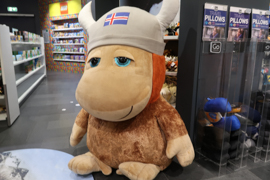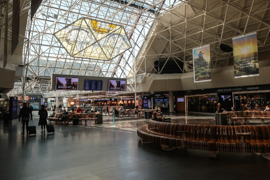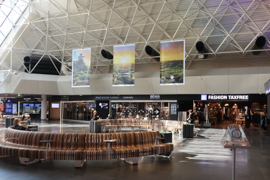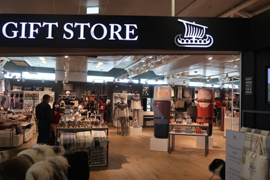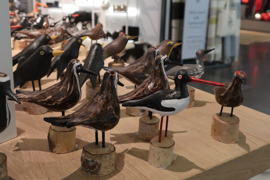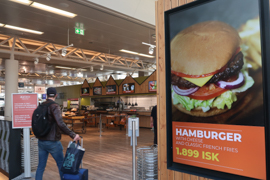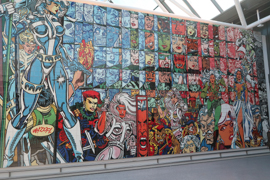 The waiting areas at the gates are very modern, with power plugs and other facilities you expect to have while waiting for the flight. Walking from the waiting area to the gates may take quite some steps, though.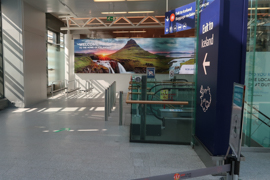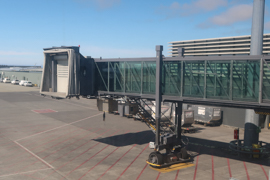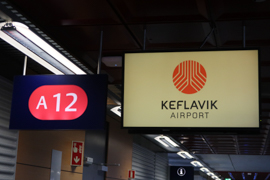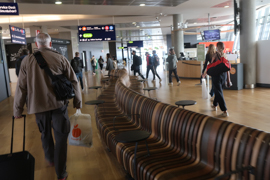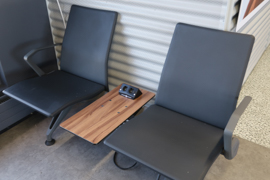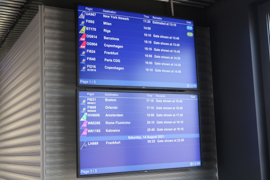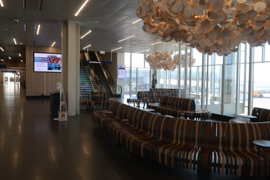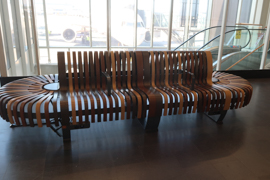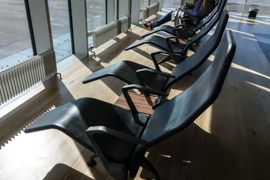 Keflavik Airport (KEF) – Services
Especially if you have a late night flight, services from Keflavik are extremely limited. You might just find the airside kiosk-style store and the duty-free being open. Before security, you can claim your tax refund. However, I have to state that I regularly run into issues with that (mainly meaning that you won't get repaid). Please be aware to ask for a copy of the invoice for warranty reasons in case you buy major goods in Iceland.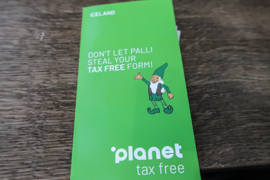 Another service you may only check out during typical Icelandair operation times is their Saga Lounge. I already reviewed this place in a previous posting:
Future of Keflavik Airport (KEF)
You might have read it in my review of Reykjavik Domestic Airport (RKV) already, there are discussions about building a new airport for Iceland, which is combining domestic and international connections closer to the capital area, South of Hafnafjördur. There is a dispute about that, mainly as the domestic airport is close to the capital's main hospital and this is very helpful for the national health care.
Other plans suggest to built a plan-alike light rail connection between Reykjavik and the airport.
Keflavik Airport (KEF) – My View
In general, I really like Keflavik Airport (KEF). However, it has some disadvantages. First of all, there is the large distance to the capital and the problematic transfer to domestic flights via RKV Airport. In some organisational things, the airport and the airlines are a bit of stubborn, e.g. check-in service times and early / late openings of dining and shopping options. This is especially critical for very early or late flights from Iceland's only major international airports, which does not offer too many opportunities to distract yourself outside main attraction opening times.
Flyctory.com and Iceland
Here are all my postings related to Iceland:
Airport Hotels
Here are all hotels with a good airport connection: