Palma Cathedral – or Catedral de Mallorca – is definitely one of the most iconic buildings in Palma. Of course, I did have to have a look inside when I visited the city. Here is a Pictured Story about the Gothic church.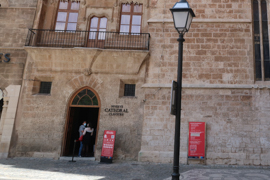 Palma Cathedral – Location & Admission
Palma Cathedral is as central as it gets in the Balearic capital. The building is located right above Palma Harbor on the Southern edge of the city center. If you travel by (rental) car, there are a couple of parking opportunities at the Ma-19 road and around the cathedral. The closest bus station is likely 453-pl. de la Reina – Catedral, served by bus line 25. Right opposite of Palma Cathedral, there is the lovely Royal Palace of La Almudaina.
At the time of publishing, the winter opening times of Palma Cathedral are 10:00 to 15:15 daily. In the peak summer months, June to September, the Catedral de Mallorca is closing at 18:15. The admission is 9 Euro and include the cathedral and the Museum of Sacred Art. I arrived rather late during my visit (as I had wrong opening times) and thus rushed a bit through the church.
Palma Cathedral – The Cathedral
All the documentation in Palma Cathedral is in English, Spanish and the local Mallorquin. For other languages, you may use an audio guide. As you see in the pictures, Palma Cathedral is really impressive. The building has a total length of some 110 meters. The height of the nave is roughly 44 meters. This turns it into one of the highest Gothic cathedrals. I espcially enjoyed the light shining through the windows of the building, which lead to an amazing light. A highlight of the visit is the retable / altarpiece in the Corpus Chirsti chapel of the building.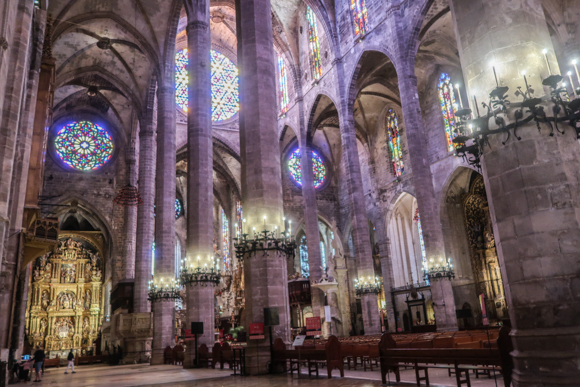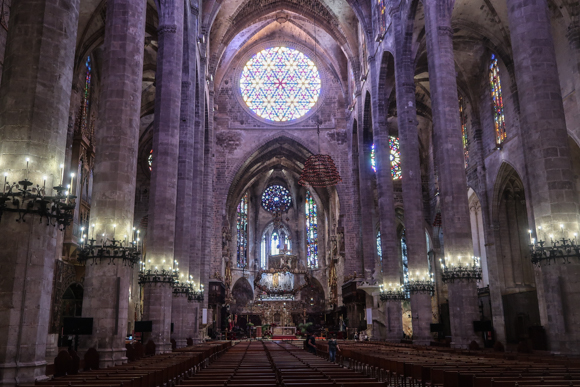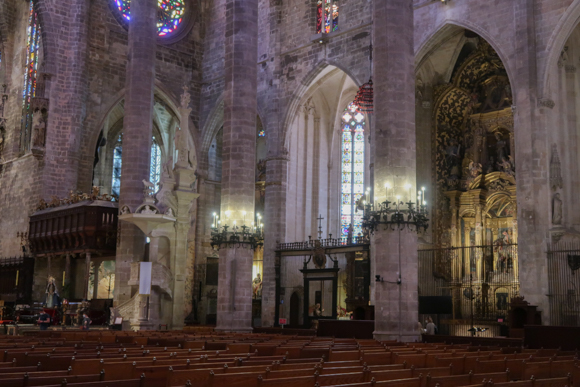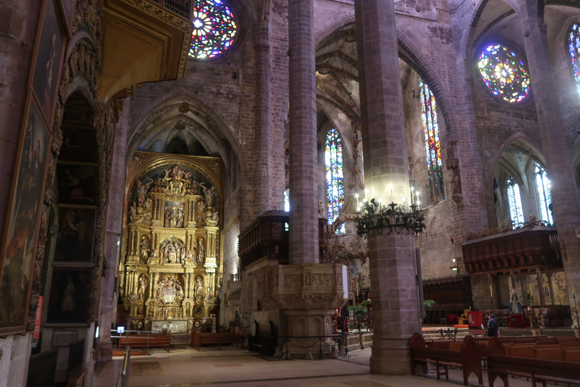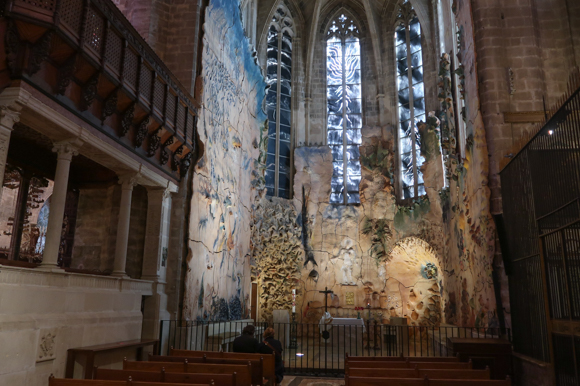 Finally, it is simply amazing to walk through the building and enjoy the rich statues and decorations. This also applies if you either don't have the time or just don't feel like digesting all the historic and architectural facts about this building.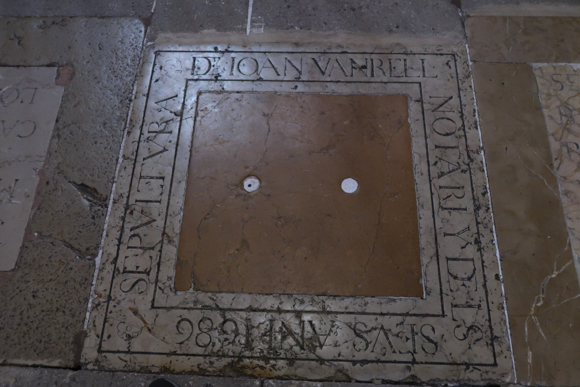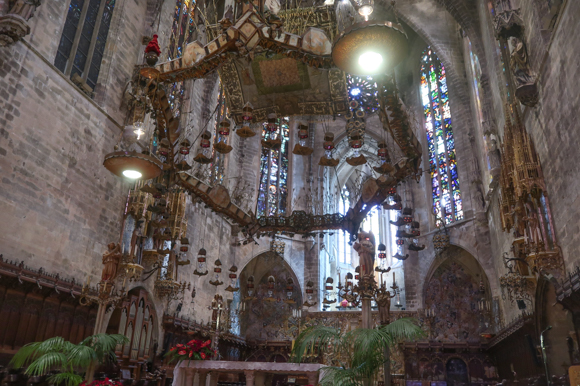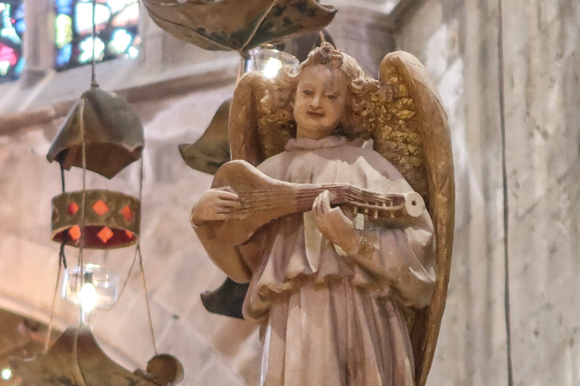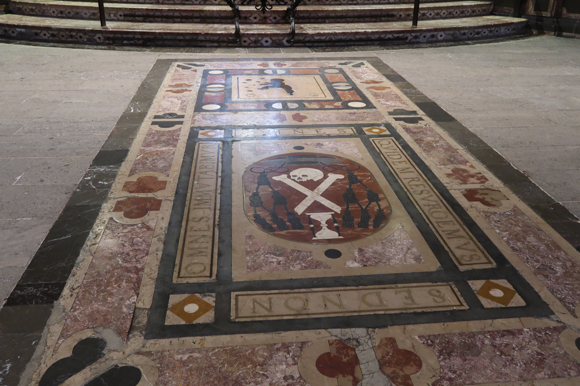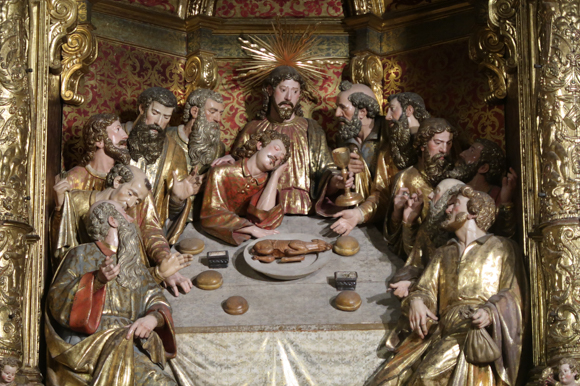 Palma Cathedral – Museum of Sacred Art
Part of your visit is the Museum of Sacred Art. Unfortunately, I just had very little time and had to rush through the exhibition. The museum is not too large – but as you see, it features some very impressive exhibits. One of the key items are several different relics. The staff in the museum and the cathedral was very helpful and friendly, by the way.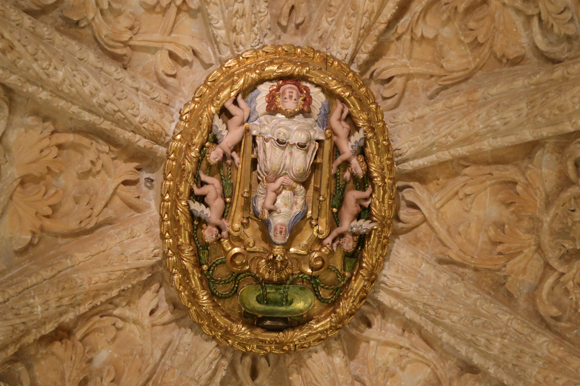 Flyctory.com on Mallorca
Here are all my postings related to Mallorca:
Religion
Religious sites, religious music – posts tagged with Religion are closely related to believing: