The Big Three of Tennis – Roger Federer, Novak Djokovic and Rafael Nadal – dominate their sports since ages. Hard to imagine how the sports will be without them – I did a posting about their exceptional position in tennis in August 2020. Spain's Rafael Nadal is in fact a Mallorca native. At the edge of his home town Manacor, he built an amazing sports training facility. I did not try out the hotel – but I visited his museum. The full name is Rafa Nadal Museum Xperience. Here are my thoughts about the experience there.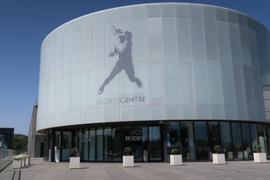 Rafa Nadal Museum XPerience – Location & Admission
The whole Rafa Nadal Academy, where the museum is located, is South of Manacor.  Manacor is the terminus of the T3 rail route on Mallorca, but even from there, it is quite a walk or taxi ride. Thus, you will finally end up going there by car. The location is rather remote, so that there are no other remarkable services around. However, the Manacor Historic Museum, which is some 200 to 300 meter from the academy, is definitely worth a visit.
The museum is opening daily from 10:00 to 18:30 hrs. At least during Covid-19 times, I would advice to pre-buy a ticket online. Adult admission to the museum was 15 Euro for our visit. The website states 18 Euro, which might be the walk-in rate.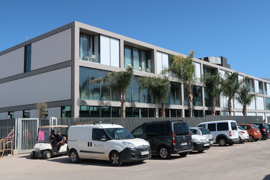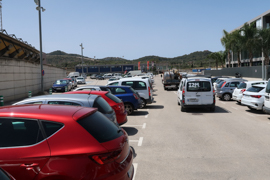 Rafa Nadal Museum XPerience – The Visit
The first part of your visit at Rafa Nadal Museum XPerience is the so-called Experience Room. Thereby, you first see a video installation, before you in fact head into this interactive part of the museum. There are a lot of activities. You can try out the Formula One simulator or do a mountain biking downhill ride, which is in fact like a 3D view static rollercoaster ride. There are also multiple other 3D options in a designated area. I also tried to return some Rafa Nadal serves, but struggled a lot with the 3D helmet there. Therefor, I really liked to do a reaction test against my wife and battle her at the rowing machines.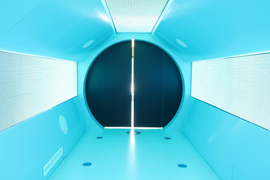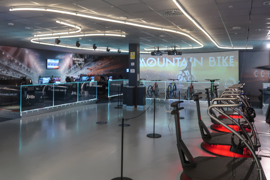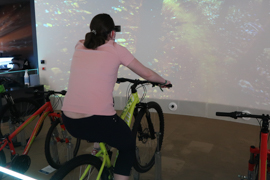 There are also quiz games and you can test your precision as a tennis linesman. For the latter, however, I would rather recommend the test I linked in my Hawk-Eye Live posting. Before you visit the second part of the museum, there are some trophies, but also a collection of tennis rackets used by the biggest names of the sports.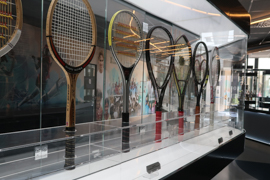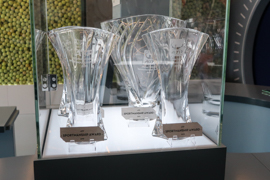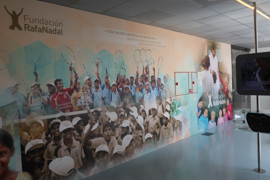 The Basement hosts the "Exhibition Room"
After action and excitement, you head down to the basement of the museum, where you are facing masses of sports memorabilia. First of all, this area hosts Nadal's trophy collection, which is quite impressive. The collection also includes an Olympic medal and trophies won by Nadal at junior tournaments. I personally of course liked the Davis Cup (in the players memorabilia size). You can also explore some of the original jerseys worn by the Spanish tennis superstar.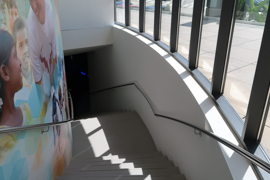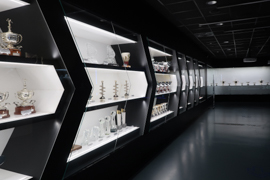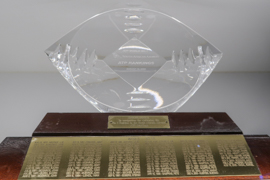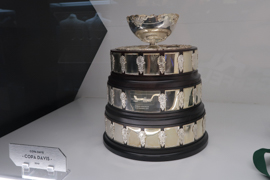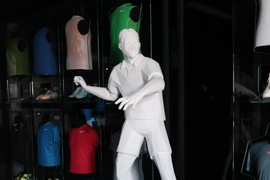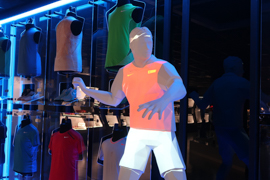 A major part of this exhibition space, however, has been donated by other sports stars. A golf bag by Ballesteros, shoes by Nowitzki, a Vettel Formula One helmet or an authentic Athens Olympic Games torch are just some of the items you can have a look at. The presentation is really cool, instead of sings they use screens with some posh display functionalities. The eye-catcher of the room is quite undoubtedly an original Formula One racing car by Fernando Alonso.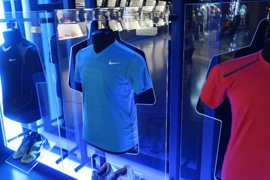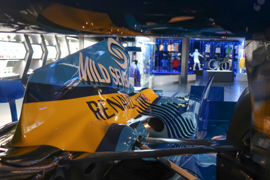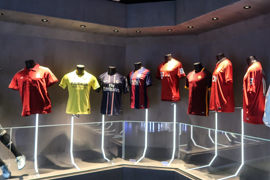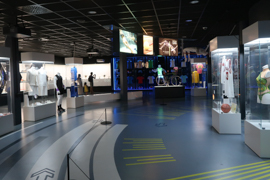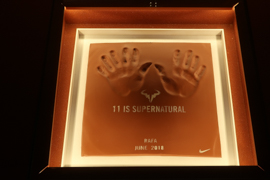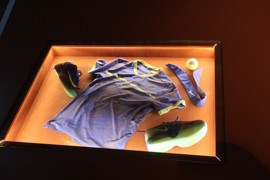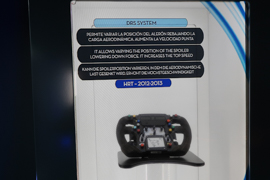 Rafa Nadal Academy – Other Services
The museum is place of the full Rafa Nadal Academy, which is especially focused on tennis and padel. The complex. however, also hosts a gym and a swimming pool. It looks like a pretty cool training facility. When you visit the museum only, you can make use of the sports cafe, which is also offering some nice view over the courts while you have a drink or enjoy a bite.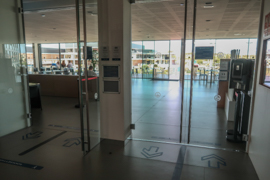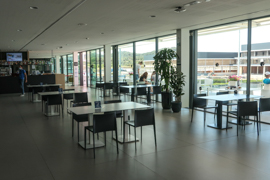 You buy your museum tickets right in the Rafael Nadal sports shop, which offers branded tennis gear as well as other memorabilia. Some of the items promote the Fundacion Rafa Nadal.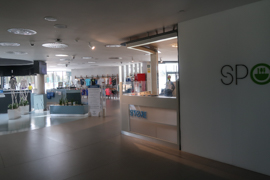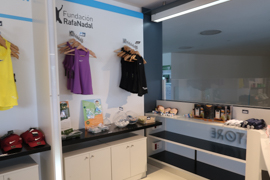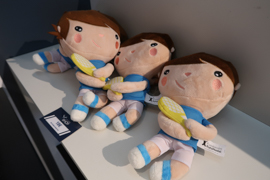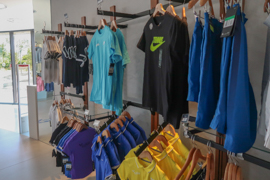 Rafa Nadal Museum XPerience – My View
The whole academy looks like a posh place – and the museum is really good. Not at all a boring place, but really interactive. You just have a fun time with Nadal and leave the place with a smile. The Exhibition Room is quite amazing. I definitely enjoyed visiting the place, even though it might be quite remote, depending on where you are located on the island. If you expect a place which is only dealing with your tennis idol, you might be slightly disappointed, though.
Postings about Tennis
Here are all postings which are related to tennis on Flyctory.com
Flyctory.com on Mallorca
Here are all my postings related to Mallorca: