Not too rarely, you find the Paseo de Canarias in Firgas as a cover photo of Gran Canaria / Grand Canary travel guides. Indeed, the impressive monument for all the Canary Islands is one of the key attractions of the islands and a nice contrast to the touristic wonderland in the Southern parts of the island. During my trip to Gran Canaria, I visited the Pasea de Canarias and the Paseo de Gran Canaria (which is just underneath) and put into a Pictured Story with less text and larger pictures.
Paseo de Canarias – Location & Traffic
Firgas is a small village West of Las Palmas. It is already at the Northern tip of the Gran Canaria mountains, so that the last miles to the village are rather narrow and twisty.
There is a major parking lot in very short walking distance to the two attractions, so that going there by car is comparably easy. You also could use local buses from the capital city, which take about one hour.
Paseo de Gran Canaria
The Paseo de Gran Canaria, which is located underneath the Paseo de Canarias, is unfortunately less well-known. The wall of the San Roque church and cemetry features coats of arms of the cities of Gran Canaria as well as beautifully colored banks all decorated with slabs. The uphill stairs come with a fountain on top and a small artificial waterfall. Unfortunately, as you see on the pictures, the weather was a bit of rainy.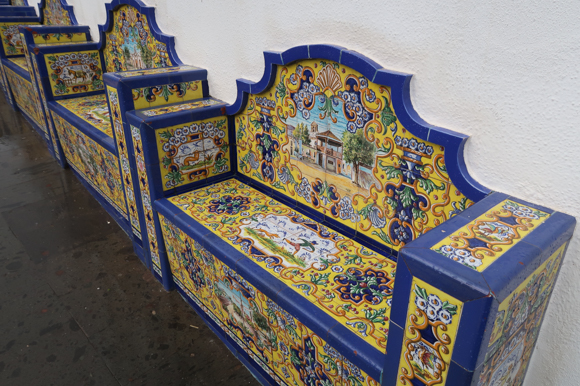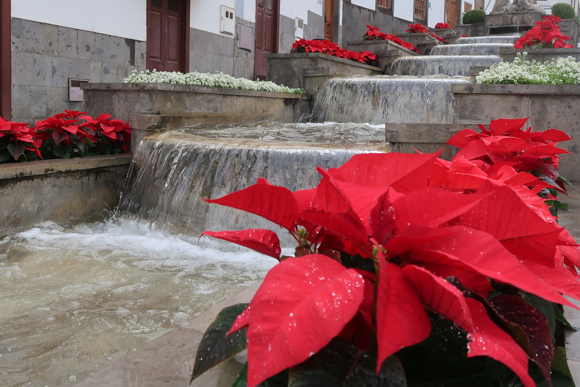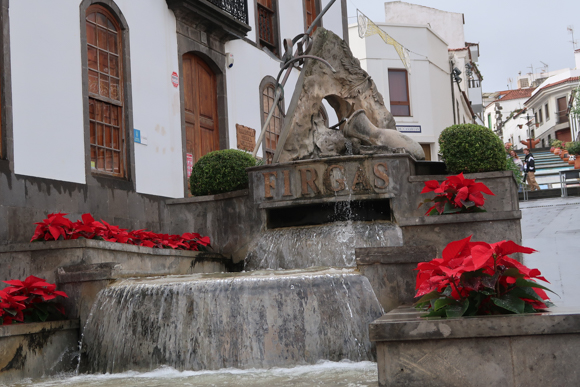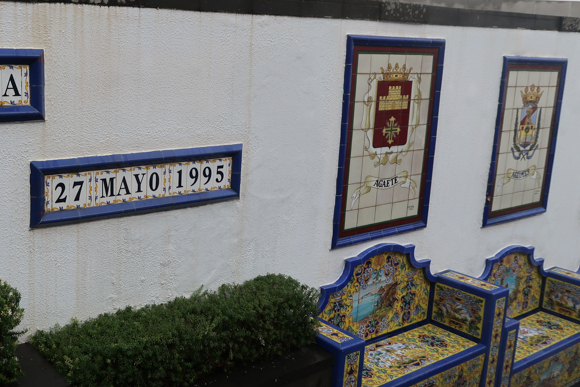 Paseo de Canarias – Canary Islands Display
The Paseo de Canarias is a true icon. Any canary item is displayed with its topography, some basic facts, the coat of arms and a typical scenery. All (but the island relief, of course) is painted on slabs again. A lovely place, which can be very crowded in touristic peak times.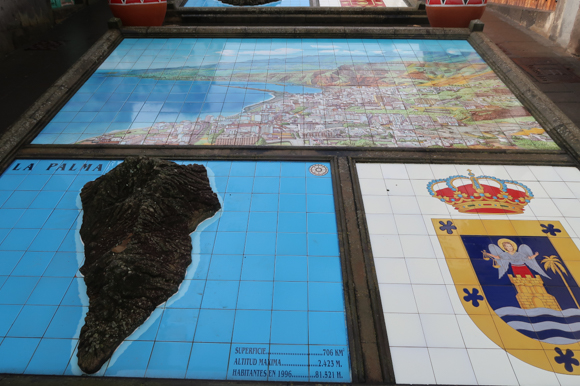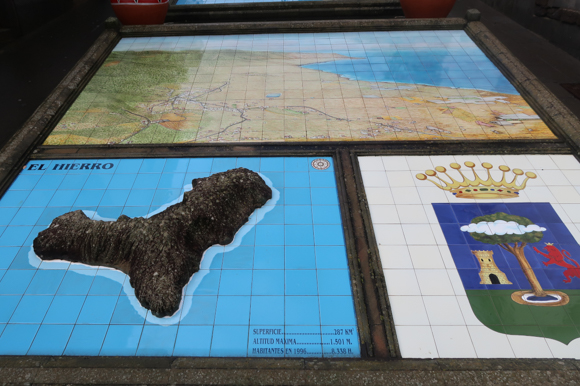 Flyctory.com on Gran Canaria
Here are all postings related to Gran Canaria (Grand Canary), Canary Islands:
Aviation on Flyctory.com
Here are all postings about Airports & Airlines: