Even though many people exclusively associate Soller with the Tren de Soller historic train and the Tranvia de Soller hostoric tram, the city in the West of Mallorca has a couple more interesting touristic spots. During our trip in early summer 2021, my wife and I also visited the Jardi Botanic in the city, the botanic garden. Here is my review.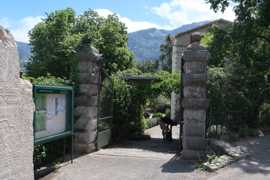 Soller Botanic Garden – Location & Admission
The Soller Botanic Garden is located West of the city, right at the Ma-11 route, which also takes you to Port de Soller. If you arrive by the historic train, it is a doable walk from city center. Public transport takes you to Soller Sud (bus 204). If you arrive by car, the best option is to find a free parking slot along the Ma-11 route. In general, the parking situation around the city is a bit of tricky.
At our visit, the garden was opening daily except Monday from 10:00 to 14:00 hrs. The admission was 8 Euro for adults, including the visit in the Soller Natural History Museum, which located in the middle of the place. I will cover the museum in a separate posting.
Soller Botanic Garden – The Visit
Jardi Botanic de Soller is a lovely place to relax. There are several sections of plants reflecting different habitats. Main signs are in multiple languages (Spanish, Mallorquin, German, English), so that you will find yourself around easily. The place is located at a hill and – typically for a Botanic Garden – the paths through the gardens are a bit of rocky, so that you might have a difficult time in case of mobility limitations.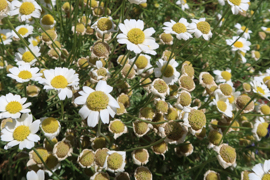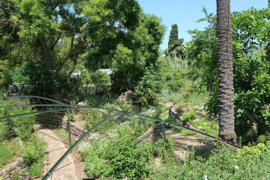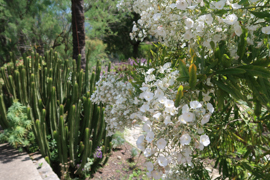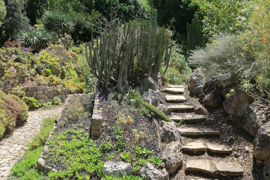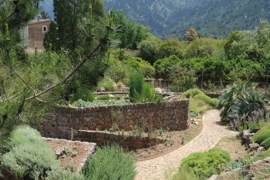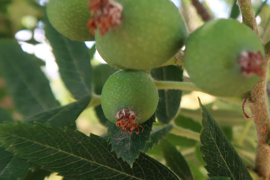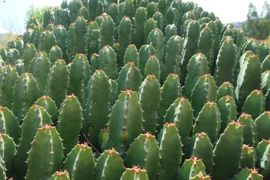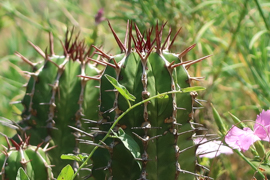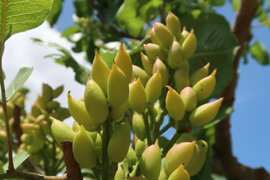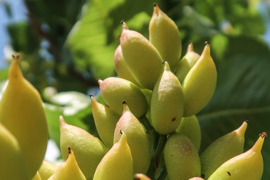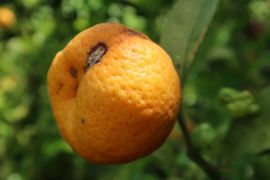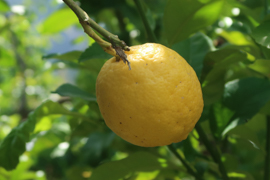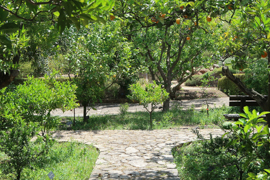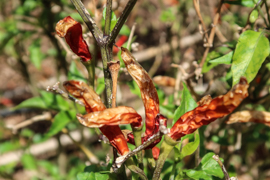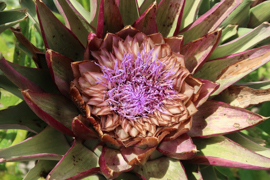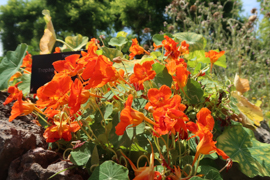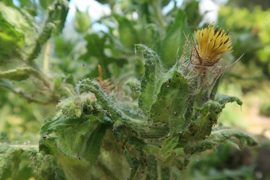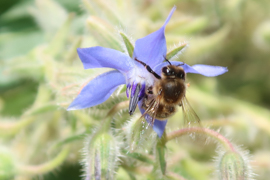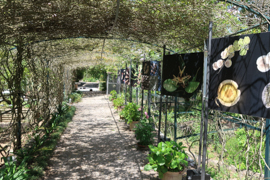 Especially around the house of the museum, there are also some nice shady spots to relax. One of my favorite areas of the Soller Botanic Garden definitely were the cactuses, where the botanic garden features some really nice plants.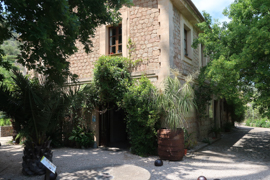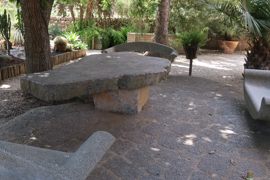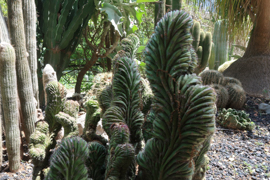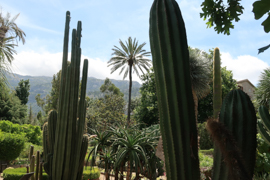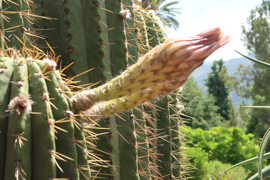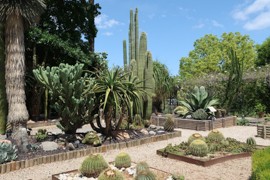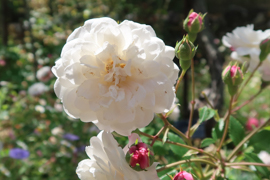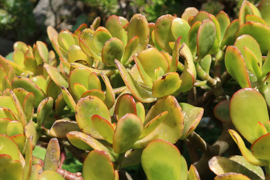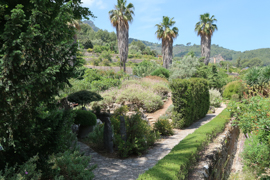 Soller Botanic Garden – Services
All the services of Soller Botanic Garden, i.e. a shop or toilets, are provided by the Soller Natural History Museum.
Soller Botanic Garden – My View
The small Soller Botanic Garden is maybe not a must visit when being in that area of the Spanish island – but it is a lovely way to relax and escape the masses of tourists in the city and around the two rail rides. Thus, I feel you will definitely have a good time for a reasonable price.
Flyctory.com's Botanical Gardens
These are all Flyctory.com postings on Botanical Gardens:
Flyctory.com on Mallorca
Here are all my postings related to Mallorca: