While being in Soller on Mallorca, Spain, my wife and I definitely wanted to visit the Soller Botanical Garden, Jardin Botanic de Soller. Part of the visit is the Soller Natural History Museum (or: Museu Balear de Ciencies Naturals – Balearic Museum of Natural Sciences), which is located right inside the garden. Here are my thoughts about the visit.
Soller Natural History Museum – Location & Admission
As said in the introduction, the museum is located in a house within the botanical gardens. You can find more information about it in the posting about it. In general, most people will take the historic train and tram and then take a walk from Soller center to the West of the town. There is also a bus connection.
At our time of visit, the garden and museum opened Tuesday to Sunday from 10:00 to 14:00 hrs. The admission of 8 Euro (adults) includes both attractions. Visiting the museum and the garden together takes you about 90 minutes.
Soller Natural History Museum – The Visit
The museum is a beautiful historic building. While major parts of the exhibition are in the upper floors, ground floor majorly hosts services. Your visit starts with historic skeletons and fossils. Unfortunately, already these first steps reveal the key issue I had with the place: I feel compared to its size, it is really rich and informative – but all documentation is in Spanish only.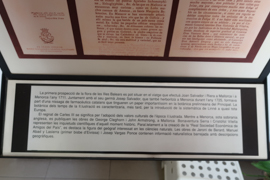 Might not be the key reason to explore the building, but I also really enjoyed the views from the upper floors of the building over the botanical garden and the valley in which Soller is located. The upper floor displays a lot of items about current marine life, which was really interesting as well.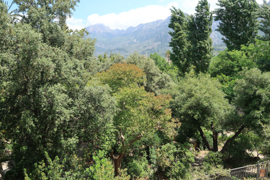 Soller Natural History Museum – Services
The staff of the museum was really kind and spoke reasonable English. The museum runs a small gift shop close to the entrance.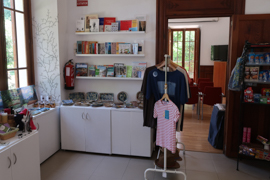 Soller Natural History Museum – My View
I feel that the Soller Natural History Museum is a nice addition to your visit of the Soller Botanical Garden – or vice versa, depending on your priorities. The eight Euro package gives a nice overview about plants and life in and around Mallorca. Just having Spanish explanations is definitely a weak point, though.
Spain – Travel Postings
Here are all my Travel postings related to Spain:
Songs Of My Life
Here are the postings of the personal Songs Of My Life category: