For many Dubai tourists, especially first-timers, walking through the narrow streets of the Old Town and passing tons of jewelry at the Gold Souq is a highlight of their visit. Of course, Sharjah is also offering the opportunity to go for some fancy bling-bling shopping. Not as touristic and crowded and packed like at the Southern neighbor, one of these trading places is the Central Souq – which is worth a visit even if you are not going to buy something. Here is my Pictured Story of this place.
Sharjah Central Souq – Location & Transport
The Sharjah Central Souq is lcated right at King Faisal Street. The easiest way to get there is by car. If you go by rental car, you need to have a sufficient amount of Dirham coins – the parking machines do not accept credit cards, mobile phone payment is practically impossible for non-residents and the pre-paid parking cards are rather a myth than an option. Alternatively, you may get to the suoq by taxi or by public bus (lines 1G, 3G). The public bus system of Sharjah may be a bit of intransparent to you, though.
The souq is opening daily, 9:00 to 23:00 hrs. Please note that Sharjah is generally stricter in religious constraints, so there may be limited opening times of the stores during festivities like Ramadan. Entrance to the souq is free.
The Architecture of Sharjah Central Souq
The souq consists of two long market halls, which are linked by footbridges at each end. Between the two market halls, there is the Corniche St and parking lots. The bridges also features stores, as you will see above. I like the Arabian style architecture of the two buildings, even though they are finally very similar, long commercial buildings. At each end of the two buildings, there are squares with water fountains.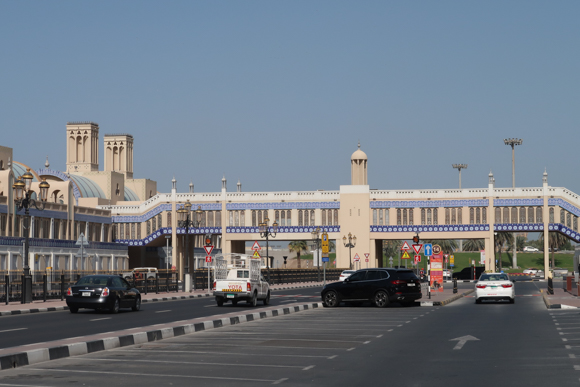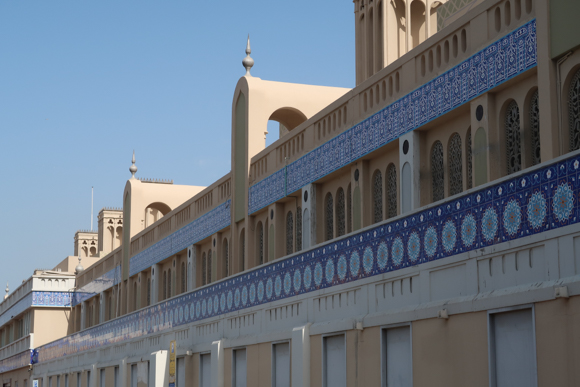 Inside Sharjah Central Souq
In general, the interior of the two market halls is similar. They have two levels, the upper level also has stores in a gallery-style setup. However, the two market halls differ in the stores they offer. The first pictures you see below have been taken in the Southern hall, which contains more clothing, electronics and even a bit of touristic stuff. However, this split is not exclusive and there are also some jewelers around.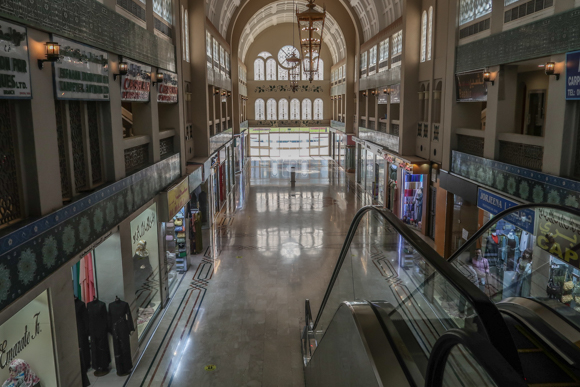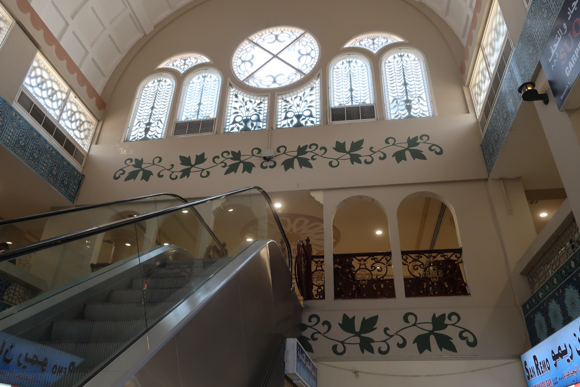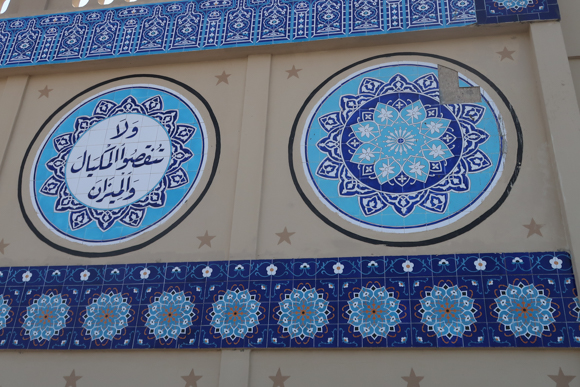 Below is an impression of one of the footbridges. You see that you have small shops on both sides. The following pictures show some more stores of the Southern market hall. As said, you find – traditional and Western fashion – clothing in this part of Sharjah Central Souk.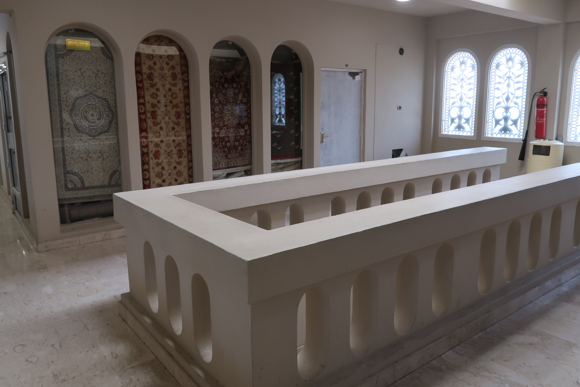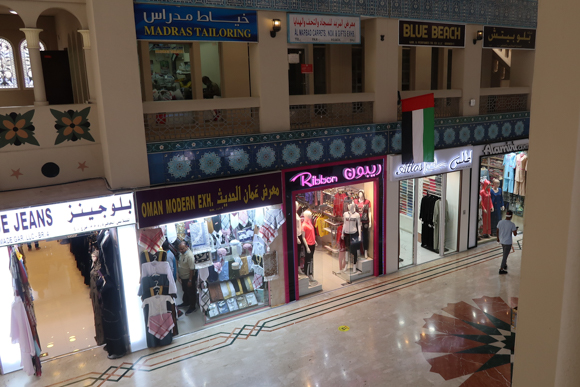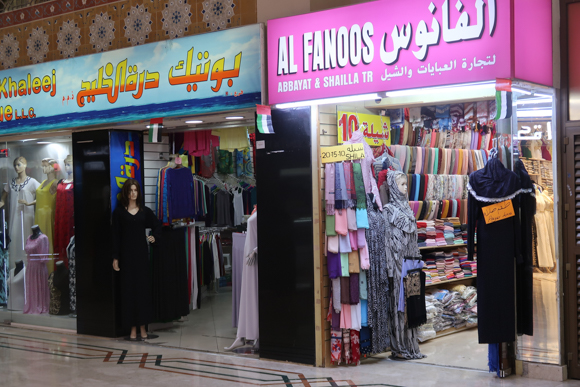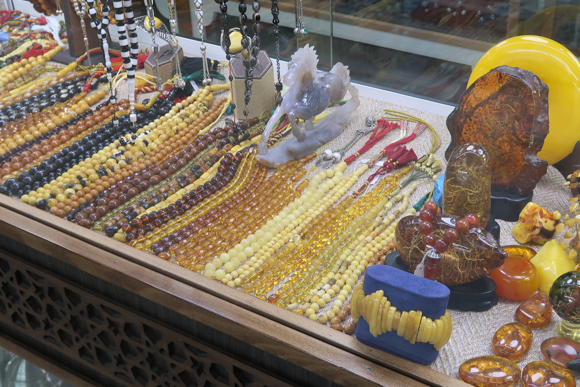 Most tourists will likely be rather amazed by the Northern hall. If you need some bling-bling, this is the place to go in Sharjah. Just leave you with the impressions I took on an early morning (so that the place hasn't been too busy yet).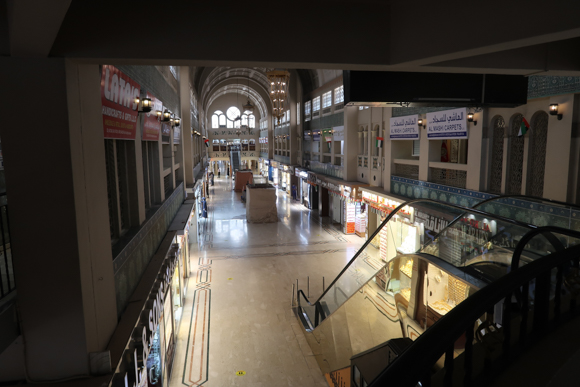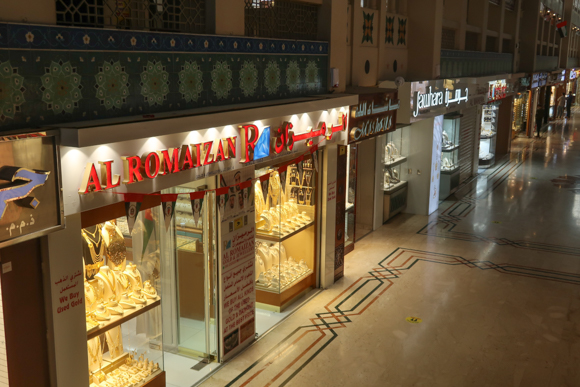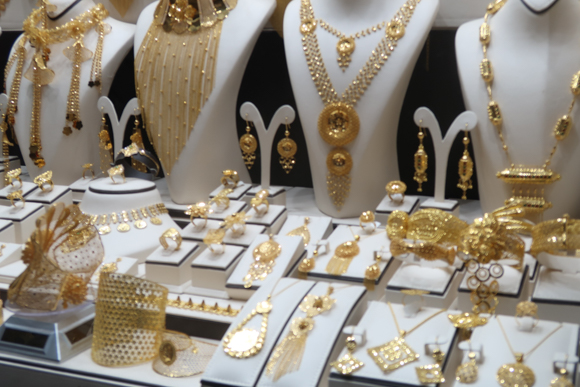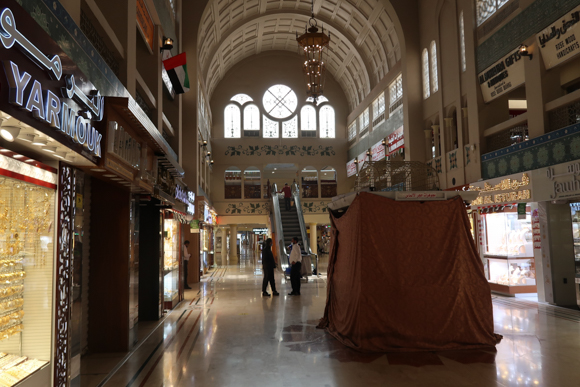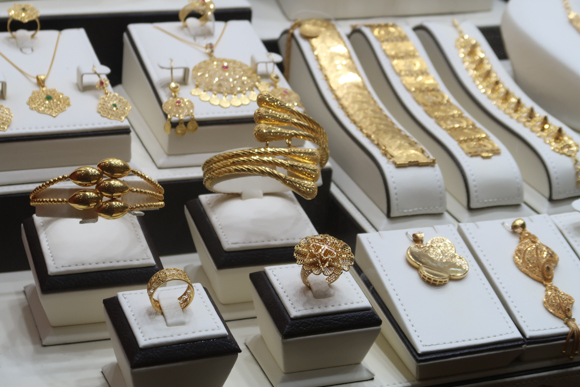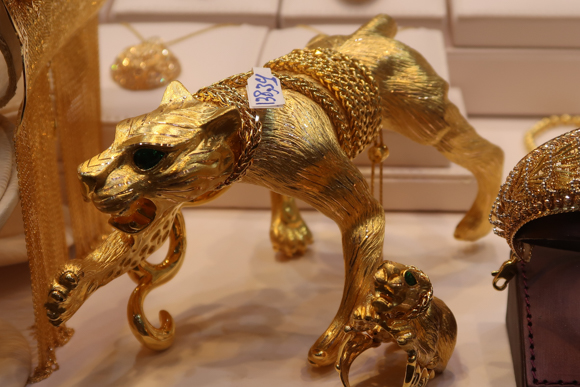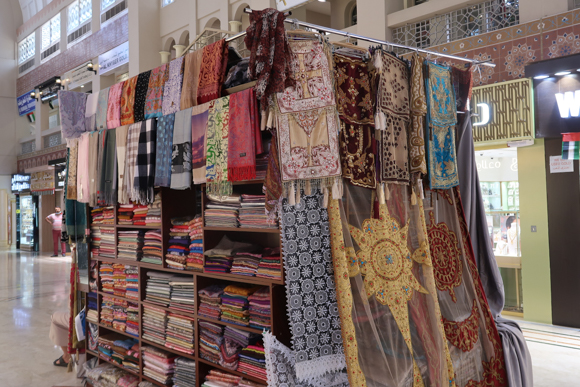 Flyctory.com about Sharjah
Here are all postings from or about Sharjah:
Postings about Shopping
Here are all postings related to Shopping: