Seljalandsfoss, Skogafoss or Gullfoss – Iceland is full of very famous waterfalls. Urridafoss (which translates to "Sea Trout Waterfall") is typically not that much on the list of visitors on the island. However, regarding one metric, it is the largest in the whole country: with an average of 360 cubic meters (this is 360k liters or some 95k gallons) per second(!), it has the highest average water flow in whole Iceland. In Europe, only the Rheinfall near Schaffhausen (Switzerland) is more massive.
Urridafoss – Location & Access
Urridafoss is formed by the river Thorsa (or Þjórsá, which is the exact Icelandic spelling), which a glacier river and the largest river in Iceland. The waterfall is located at the Southwest of Iceland, the closest major city nearby is Selfoss. In contrast to many other famous Icelandic waterfalls, it is absolutely easy to reach (at least by car), as it is just a very short detour away from the ring road #1. The Urriðafossvegur or route 302 is signposted right before (if you arrive from the West) or after (East) you cross the river with the ring road.
There is a parking lot and a short walking route on the West side of the waterfall, from which I took all the pictures. The viewpoint itself is located in private property, which especially means that the owner requests not to use the place for camping. There feels to be an apartment overlooking the falls, which you can book via AirBNB, if you are interested, though.
Views from Urridafoss
Even though Urridafoss is not too high (I read it is something like six meters), I felt it is really impressive just due to the water volume crossing it. Listening to the water crashing down the rocks is very impressive as well.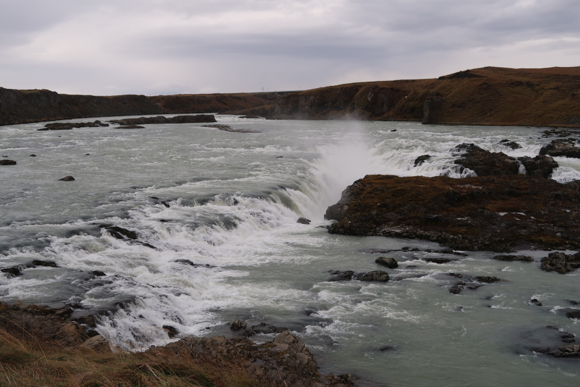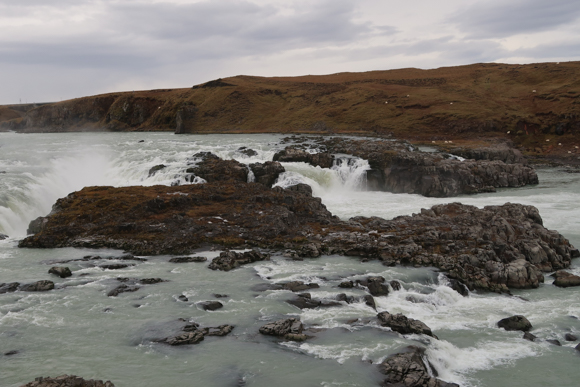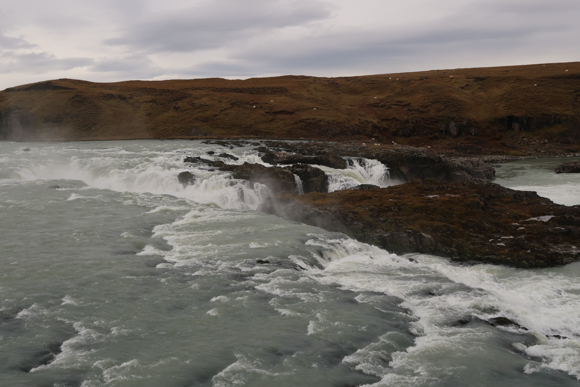 Urridafoss Roadtrip
I actually left the ring road after visiting Urridafoss and headed South towards the Icelandic coast. The road there is unpaved, but very easy to drive and gives some nice views driving more or less along the river.
Beautiful Nature Postings
Postings tagged with Beautiful Nature in here are dealing with unmodified lovely places:
Postings about Road Trips
Here are all road trips on Flyctory.com