When I told a colleague I will be in Krakow in late August 2021, his reaction was "Is it still like an open air historic museum?". The old town of the Southern Polish city is definitely a picturesque place. In this Pictured Story, I take you on a walk through the likely most famous shopping street there, the Ulica Florianska ("Florian Street"). Of course, if a city names one of their key streets like me, they deserve a Flyctory.com posting. I went from the North of the Florianska, the Brama Florianska (St. Florian's Gate) to Rynek Glowny, the Market Square. Enjoy my pictures.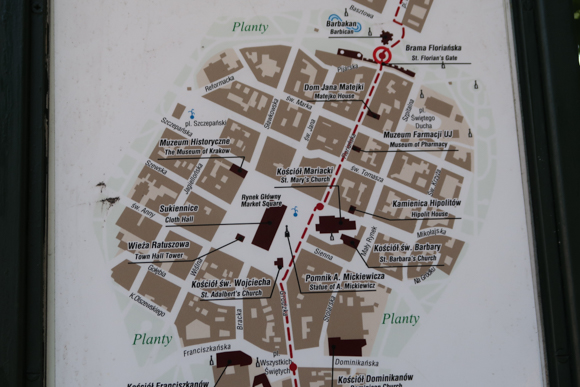 Florianska – Location & Transport
The Ulica Florianska is located in the North of the Old Town. You typically cannot access the old town directly by public transport, but there are trams running around this central area. Krakow's main station, Krakow Glowny is North of the Old Town. From there, it is just a five minutes walk to St. Florian's Gate.
Walking the Florianska – My Pictures
Krakow Old Town protected by a defensive wall – and St. Florian's Gate has been the Northern entrance to it. There is a park North of the Old Town, while the inner side of the wall features painters, other artists and restaurants.
Despite the Florian Street is quite well-known and listed in almost any travel guide, it is not too long. The total walk along the street solely is less than half a kilometer. In addition, I spend some time walking around the Market Square. You find impressions of that at the end of the posting. The street majorly impresses with richly decorated houses with different kinds of ornaments. There are shops, some special museums (like the Cat Museum or the Krakow Wax Museum) and restaurants.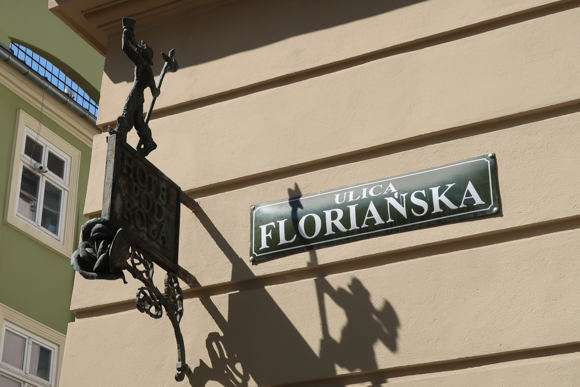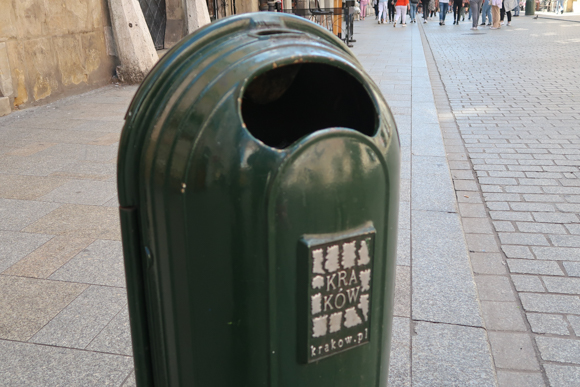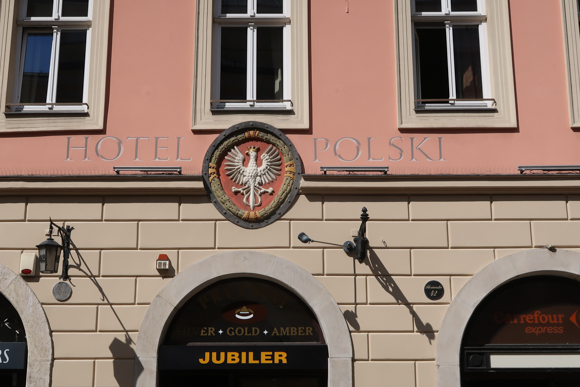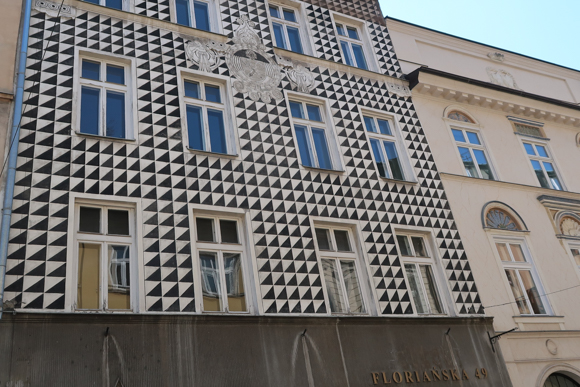 I also liked the small arcades which diverted left and right from the shopping street. I was already getting closer to Market Square and enjoyed the last houses before the main square of Krakow Old Town.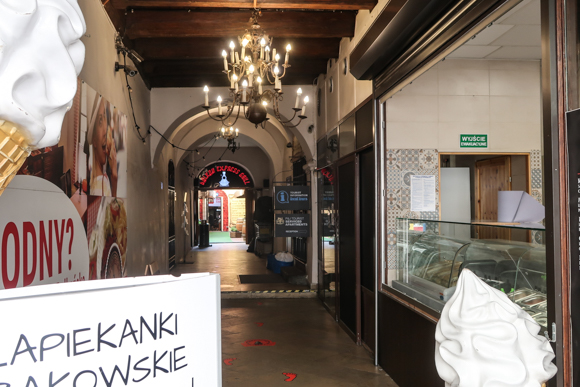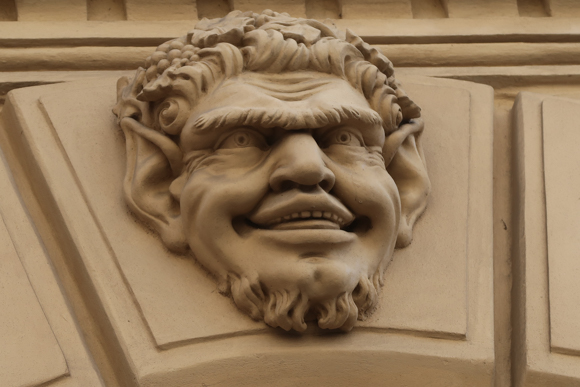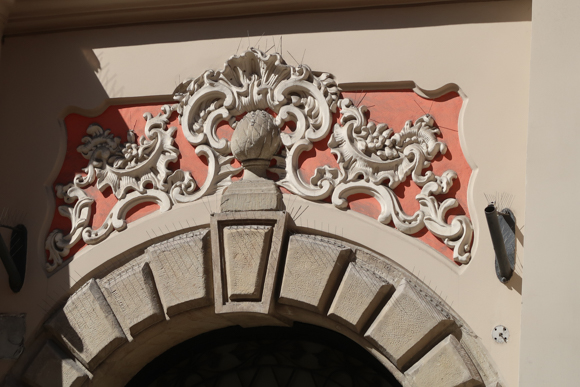 The view of Bazylika Mariacka / St. Mary's Church tells you that you reached the Market Square. On the sunny day, the area was really vibrant. Apart from the church, the key building is the Sukiennice, the Krakow Cloth Hall. Nowadays, the beautiful building is hosting market booths and souvenir sales.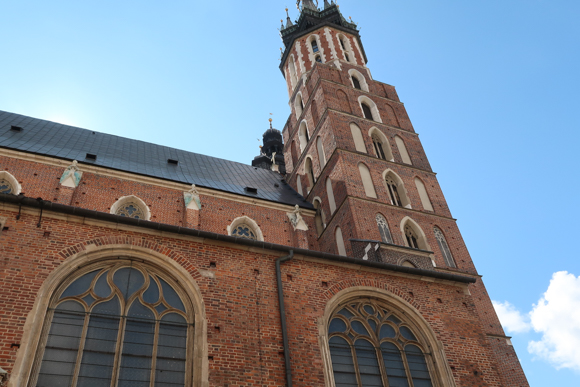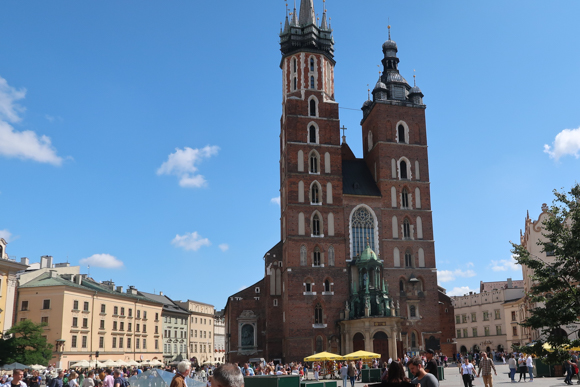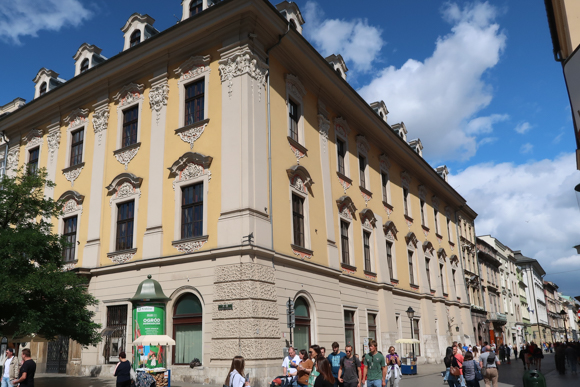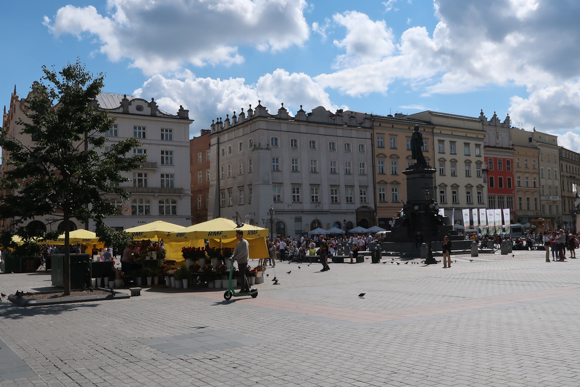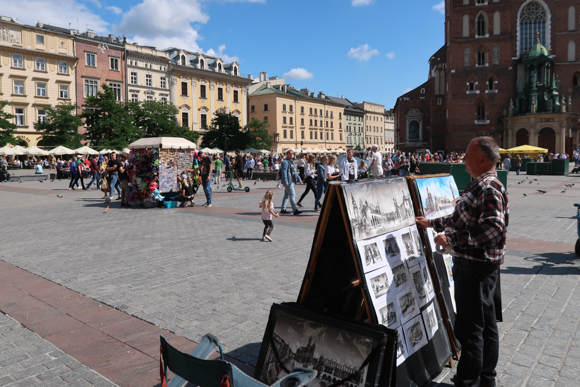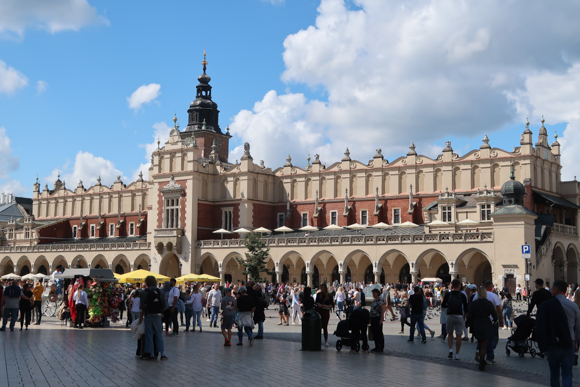 Flyctory.com in Poland
Here are all my postings related to Poland:
Flyctory.com Pictured Stories
The key contents of Flyctory.com Pictured Stories are the picture, not the text: