For the very first night of my Weird Al Yankovic trip in April 2022, I needed to have a reasonably priced sleep which was somehow well located between JFK Airport (where I arrived) and Upper Manhattan (where I grabbed a rental car the next day). I finally opted for the Microtel Long Island City, which is located in Queens, close to the East River, and had very good room prices. Here is my review.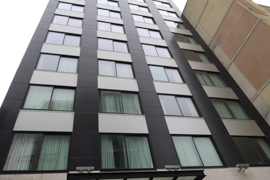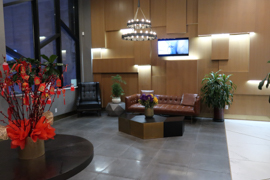 Microtel Inn Long Island City – Location
The Microtel by Wyndha is located in Northwest Queens. The subway station 39 Av-Dutch Kills Sta is in very short walking distance and connects to the N and W lines. Thus, the ride to Manhattan is just a few minutes.
Despite its rather central location, there are not too many dining or food options around. When I arrived at the hotel around 22:30 hrs, they stated to me that there are no available options around. You might end up using Uber Eats or similar instead. On that side of Queens, there are not too many touristic attractions. You might walk along the street toward East River and enjoy the view of Manhattan, though.
Microtel Inn Long Island City – Room
I had a flexible one night stay in April 2022. The flexible rate for one night (Monday to Tuesday) of 141.89 USD included breakfast. The room was not very large, but just what I needed and expected – a budget, clean stay in a good location to head on to Manhattan the next day and grab my rental car. I liked the small, but helpful work desk, even though the power plugs were located at the front – which I feel to be bothering. You did hear and feel the vibration when the subway was passing by, but apart from that, the room was really quiet.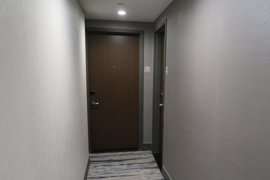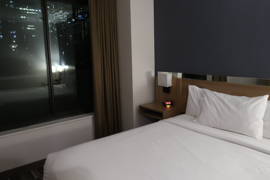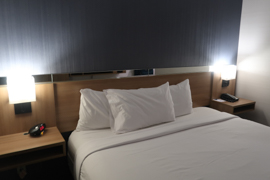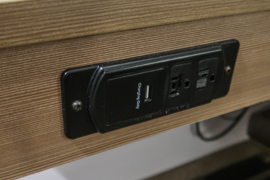 The bathroom was cozy, nice and clean. I had to claim a bar or soap, which was missing – but that's really all on the negative side I may report about it. The view from the room was limited, overlooking the backyard of the hotel. I did expect something better, though.
Microtel Inn Long Island City – Breakfast
The breakfast performance was disappointing in my point of view. The breakfast room in the basement is actually really nice. They also had facilities to drive a more comfortable and posh breakfast, e.g. a waffle machine. However, the breakfast was very basic. I had some muffins, coffee (tea has also been available), juice, some mandarins in sugared water, cereal bars and a yogurt. Compared to peers like Hampton hotels, this was insufficient.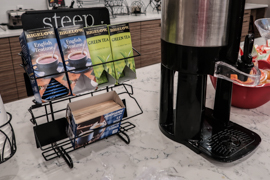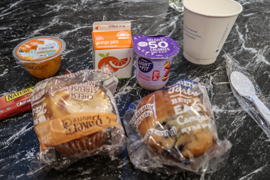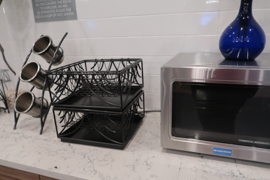 Microtel Inn Long Island City – Service
The staff's easy behavior might not be suitable if the Microtel was a luxury stay. But it isn't – and thus, I loved the heartful way they dealt with me. I did not like that the vending machine did not work – as the stores around close rather early (in New York relations), that would have been the best option to grab a quick drink after coming from the airport. WiFi worked very well.
Microtel Inn Long Island City – My View
If there wasn't the bad breakfast, Microtel Inn Long Island City would have really provided my a nice and friendly stay. The hotel is having a very good value for money, but still a good connection to Manhattan and other New York City key sights. As they had the facilities, I would guess that they might change to better breakfast in higher seasons – then, this place could be a really good option for budget travelers.
Travel Postings – New York
Here are all my Travel postings related to New York (city):
Flyctory.com and Iceland
Here are all my postings related to Iceland: