While I have to admit that I did not like Davis Cup tie host city Kraljevo too much, there are some interesting sights in the surroundings. Two must-visit tourist destinations are the monastries Zica and Studenica. The latter is even UNESCO World Heritage.
Studenica & Zica Monastry – Location
Zica Monastry is just a short drive from Kraljevo. It is about ten to fifteen minutes away from the city center. There is a huge car park, but this may only be necessary at real peak days. If you follow the same road for some additional fifty minutes, you arrive at Studenica. Studenica also has a couple of facilities to park your car.
The entrance to both Serbian Orthodox monastries is free. In summer, the opening times for both places were roughly 8am to 7pm. There is a souvenir store and a small shop with religious items at Zica. Studenica also has a souvenir store, which was closed during my visit.
Studenica Monastry – Facts & Visit
Visiting Studenica takes you roughly one hour from Kraljevo. If you go for some photo stops along the scenic route, it may even take a bit longer.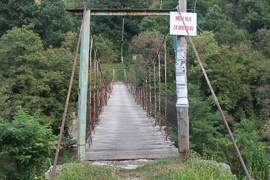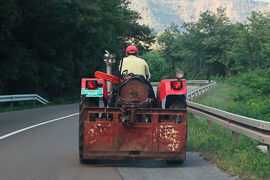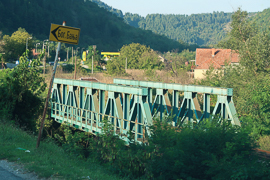 Studenica is regarded to be the mother temple of all Serbian Orthodox religious facilities. It covers two churches within the monastry borders. The major one is the Virgin's Church, which is currently renovated (but accessible). As in most Serbian Orthodox churches, no photography is allowed. The King's Church feels to be like a chapel compared to it.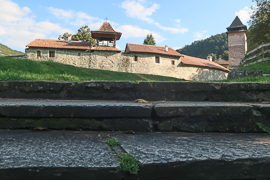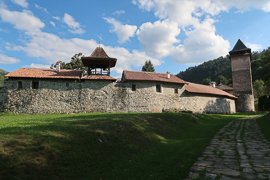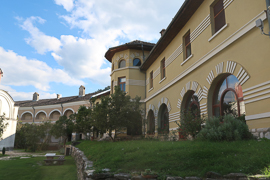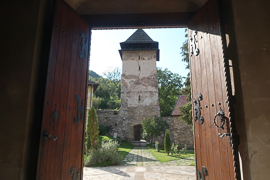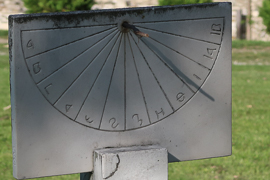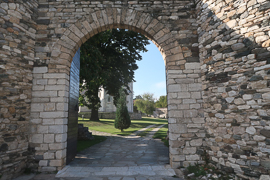 A very lovely part of a Studenica visit is to enjoy the lovely garden facilities.  There are a lot of different trees and flowers in the garden.
Zica Monastry – Facts & Visit
As you see in the map above, Zica is really close to Kraljevo. It takes you some ten minutes from city center. Zica is on route to Studenica from the city, though. Unlike Studenica, Zica is right at the edge of the major village, which is named after the place.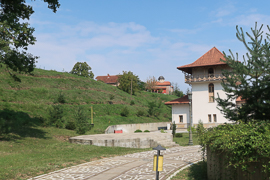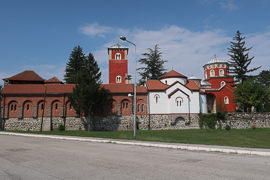 Zica is slightly older than Studenica and dates from the 12th century. There is a key complex with a major church (again, no photos…) and a lovely garden area. The diversity of plants is smaller than in Studenica. It is nevertheless nice to stroll through the area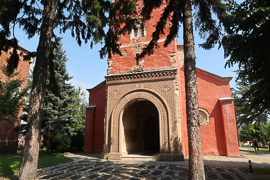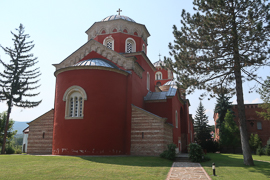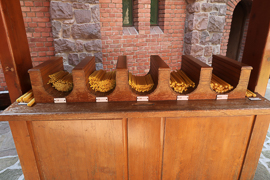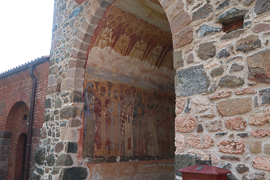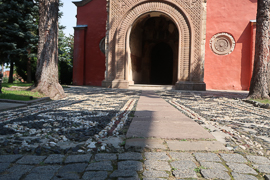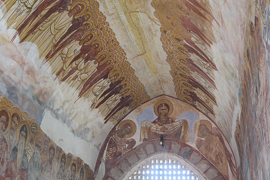 There is also a chapel, some additional buildings and the cemetry on a hill right opposite the monastry which you can visit.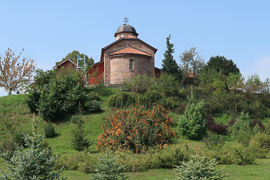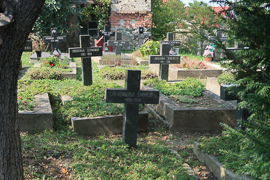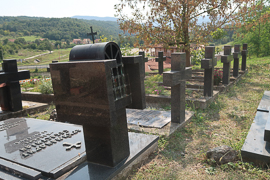 Studenica & Zica Monastry – My View
Both sites are quite amazing. I have to say that I liked Zica more – just because it is more colourful and more vibrant to me. The drive to Studenica itself is definitely worth the visit – it is just a beautiful drive through the Central Serbian hills. Both monastries can be easily combined in one day, so I recommend a visit.
Flyctory.com on Serbia
Here are all Flyctory.com postings about Serbia:
Places & Sights
Locations, which are not a museum or similar dedicated buildings, are found in the Places & Sights category. Here are all postings: