The Mobility District of the Expo 2020 was the last one my wife and I had a more intense visit to. Unfortunately, my camera broke while visiting the Thai pavilion, so that the picture quality of this posting may be a bit limited compared to other parts of my reviews. In the Expo 2020 maps, the Mobility district is marked in blue.
Expo 2020 Mobility District – Key Pavilions
Not just by its size, the Anif Mobility Pavilion is the most iconic part of your district visit.
Anif – The Mobility Pavilion
The main pavilions of the districts on the Expo 2020 are so well done and informative – and this could be the same about Anif in the Mobility one. However, the first stage of your visit is that you are pushed on top on a huge platform hydraulically (which is named to be the world highest capacity people elevator). Side effect: you are together with 100, 150 people in the relatively narrow walk through the pavilion. Not too wisely planed before Covid-19, too unsafe in a pandemic situation. The tour through Anif starts with Arabian naval navigation and finally covers future mobility as well as the U.A.E. space missions. At the end of the pavilion, there is a large shop and a snack bar. Still definitely worth a visit, maybe try to avoid peak times and slots with a high volume of school groups.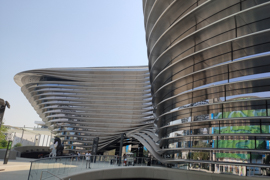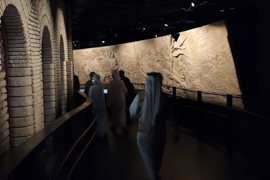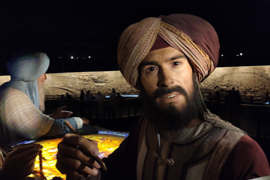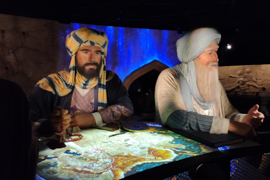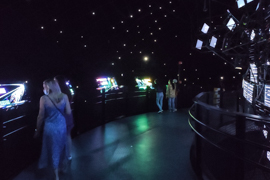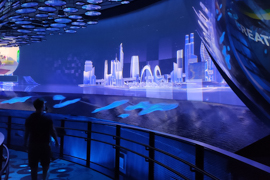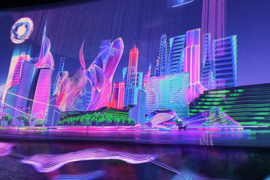 Expo 2020 Mobility District – Country Pavilions
The Country Pavilions are given in alphabetical order:
Australia
I was really curious about Australia, but have to say that I did not like the visit that much. The irst part, a light tunnel in which Australians pop up on screens and share their thoughts with you was really nice. The second part was a 360 degrees cinema in a dome-alike structure. While the pictures presented were quite cool, the acoustic was terrible and you could hear every word… of people chatting under the middle of the screen. The third room had screens / projections on all four walls – which leads to nice effects, but it is something numerous other places on the Expo 2020 used exactly the same way. Thus, after a certain number of pavilions visit, this kind of presentation bores you more and more. The Aussie shop and snack bar area was really cool, though, and is definitely worth the visit.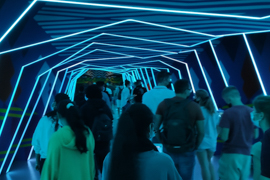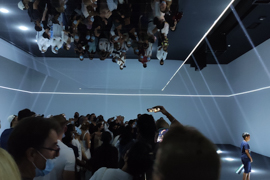 Costa Rica
Costa Rica has such an amazing wildlife – thus, I feel they could do even more than they did in their pavilion. Nonetheless, I enjoyed the presentation, even though in fact they spoiled a lot of potential.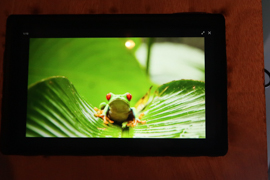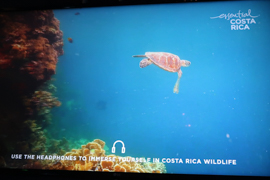 Estonia
Estonia focused on them being the most digitally advanced community. They worked with a very metaphoric exhibition, which at least has been special and thus stayed in your mind. However, the presentation distracted me a bit from the contents. They have a nice snack bar style Estonian restaurant as well. The robot preparing drinks for you right before the exit was a cool idea reminding me of the Dubai Robo Cafe – the Estonian pavilion prices, however, have even been more ridiculously high, which was really a shame.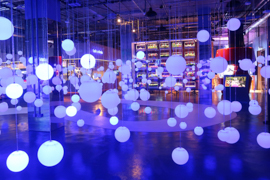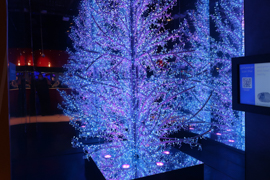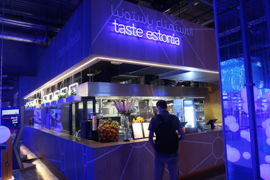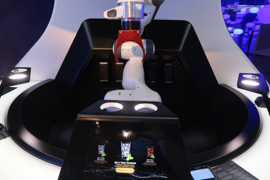 Finland
Finland majorly presented their industrial and conceptual strength. A nice way to present the country as a reliable and skilled partner in regards of sustainable development. The most impressive part to me was a square highly surrounded by wood planks, which had a very special atmosphere. Before that, there is a nice shop, which even allows you to buy Moomin products. Kiitos!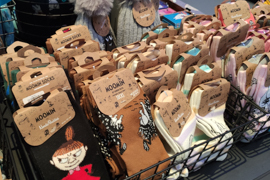 Holy See / Vatican
The Vatican might not be the country which is driving sustainability questions – and so did the country present themselves: There were some really interesting historic items – and at my time of visit, there was a real Vatican citizen – which is quite cool, as there are just some 800 of them. A very different kind of pavilion, which thus at least stays in your mind.
Ivory Coast (Cote D'Ivoire)
The Ivory Coast present themselves as a very modern country, also using their film industry as one key topic in their pavilion. Nice and colorful place, even though the staff felt to be a bit of tired at our visit.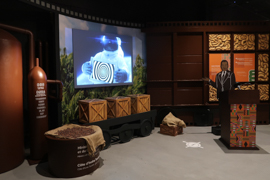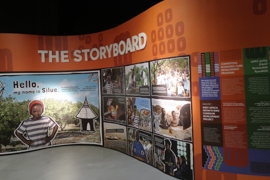 Palau
Just getting some live impressions of countries like Palau is one of the best parts of an Expo to me. Their pavilion, of course, was rather small. Still nice to be there.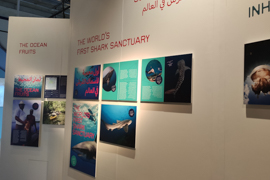 Poland
Poland presented themselves as a very nature-loving, but modern country. In general; I feel that this worked out well – even though I feel that it was simply too optimistic to ask people to download an app to explore augmented reality. At the end, there was a small movie theater which alternating short films. The one I saw about Polish mountaineers did not impress me that much. The restaurant area look very welcoming, though.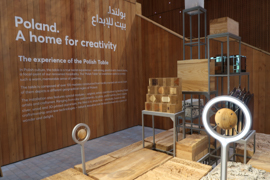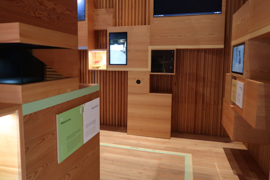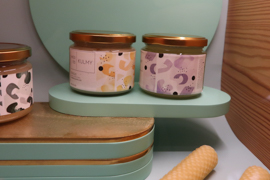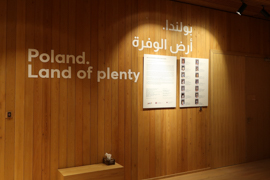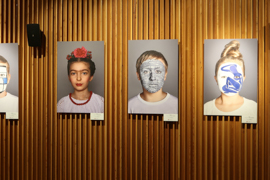 Slovakia
Slovakia tried to present themselves as a reliable provider of software and technology. However, some of the exhibits did not work during my visit and the staff was very friendly, but obviously not too well trained during my trip. The country invested into a rather large exhibition space, but I finally felt that their pavilion did not catch me too much.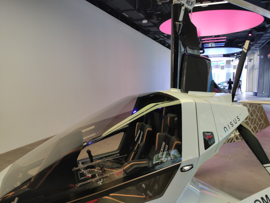 Thailand
Thailand did a very entertaining and widespread presentation of their country. While waiting two impressing artifacts (a ship and a carriage) already attracted attention. Two comic style figures introduced you to Thailand in three really well done show sections. Finally, there was also a quite large restaurant space and shop. Very well done.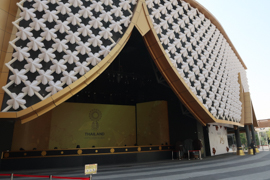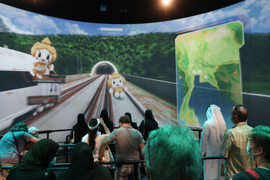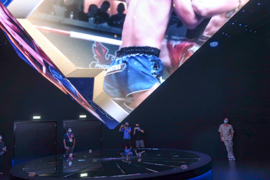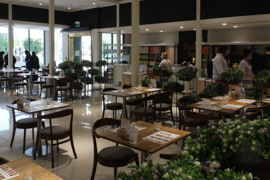 Expo 2020 Mobility District – Partner Pavilions & Other Places
We haven't visited any partner pavilions in the Mobility district.
Expo Postings
Here are all postings about Expo World Expositions, currently only the 2020 one held in Dubai:
Finland at Flyctory.com
Here are all postings on Flyctory.com about Finland: