After I recently introduced you to the beautiful historic street Florianska in Krakow in one of my Pictured Stories, this posting takes you on a small detour I made during strolling along this lovely area. I just feel that I cannot pass a wax museum, even though I am not the biggest fan of that kind of exhibition and need to take selfies with all the celebrities. Nonetheless, I had to enter the Krakow Wax Museum – here is my experience with it. The place is also sometimes advertised as Polonia Wax Museum.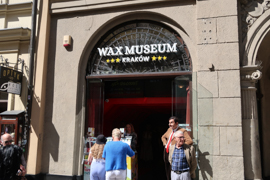 Krakow Wax Museum – Location & Admission
The wax museum is having an excellent location, right at Florianska. Several other attractions are in walking distance. You cannot access the area by car, but the main station offers parking facilities. The closest tram stop is likely Stary Kleparz North of St. Florian's Gate, which is served by several tram lines.
According to Google, Krakow Wax Museum is opening its gates from Monday to Thursday at noon and closes at 22:00 hrs. On Friday and Saturday, the times are 11:00-23:00 hrs and on Sunday 11:00 to 21:00 hrs. The museum states opening times from 9:30 to 22:00 hrs daily, though. As my visit was rather spontaneous, I unfortunately cannot validate either of them. As you see in the pictures above, I paid 35 PLN for entry, some eight Euro. This is also the price advertised on their website, so I guess that they never charge you the price of 70 PLN also shown on the display.
Krakow Wax Museum – The Visit
The wax museum is split into different sections, the figures are documented in English and Polish and actually give a very good overview about the person. Unfortunately, this documentation is missing at some 1/3 of the eax figures, which is unfortunate. The quality of the statues is not as good as the one by Madame Tussauds – also the overall presentation and the light around the figures is less good. The latter, however, is majorly important if you are a selfie hunter. The range of people in display, though, is actually quite nice. Your first steps inside the museum, will make you meet the British Royals as well as some movie celebrities.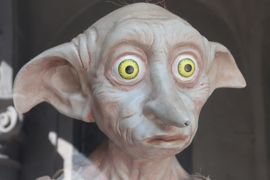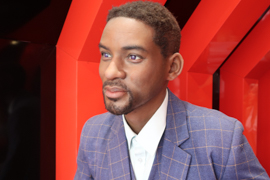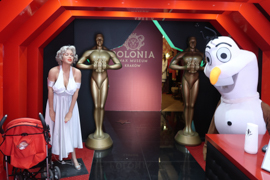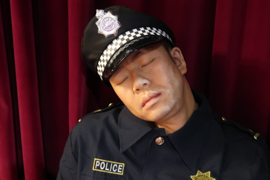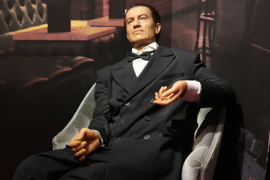 Even though there are some Polish celebrities, these sections are rather made for a "global" audience. The next sections show painters (very cool) and some music business celebrities. The political leaders include a bit more of an Soviet history touch. I neither understand why so many places have to have Stalin in display – and, even worse, Hitler. But there just seems to be quite a public demand for that.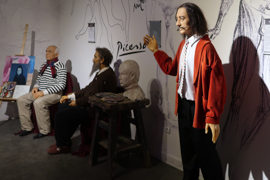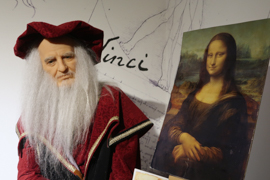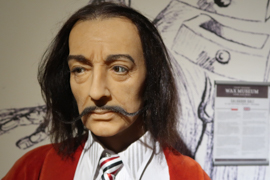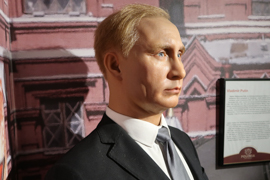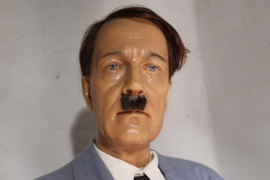 A wide range of topics covered
There is a really cool range of topics covered. The museum's website shows Polish soccer superstar Robert Lewandowski and tennis player Agnieszka Radwanska – I did not spot any of them, so that I might have missed some part of the exhibition. My trip continued to some famous movie scenes and actors, before I headed into a section of religious and political leaders.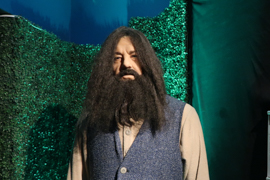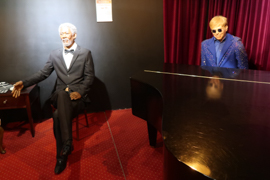 That was in fact my favorite part, as you could have a spot on domestic people like Lech Kaczynski or Lech Walesa or also the former Polish pope, John-Paul II. A very impressive selection to my has also been Maksymilian Kolbe, who died in Auschwitz in 1941.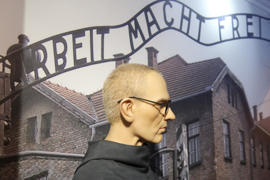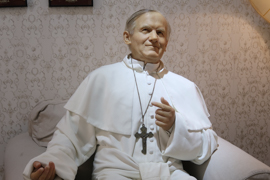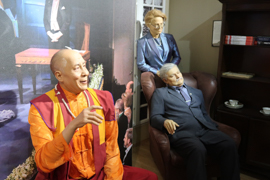 Krakow Wax Museum – Services
There is a small gift shop in the museum.
Krakow Wax Museum – The Visit
Yeah, the wax museum has a lower standard than other places. On the other hand, I like to step into Polish history and sports in a place like that – and so I really liked some of my visit there. And you also need to take the value for money into account: if I for example compare this Krakow place with Madame Tussauds Dubai, you likely have a similar number of wax figures (or even more people in display) for a fourth of the admission. In that regard, it is fun to take the 30 to 45 minute detour from Florianska, if you feel like it.
Flyctory.com in Poland
Here are all my postings related to Poland:
Wax Museums
Here are all other postings about wax museums: