I was really curious when I ran into Chineke, the 5th August 2022 album release by Vin Deca. The artist is an Afro-pop artist from Cameroon – a country I don't know that much music from. Unfortunately, my bio information is very limited.
Vin Deca – About The Artist
Vin Deca is an artist from Cameroon, but is in fact living in Germany nowadays. Chineke is already his sixth studio album since he became a solo artist. The album title means God in the language Ibo, which is spoken in Nigeria and is also used in Barmenda, the home town of the artist. Before his solo career, Vin Deca majorly focused on operating a professional recording studio.
Vin Deca – Chineke – Track by Track
The eleven track album lasts 35 minutes.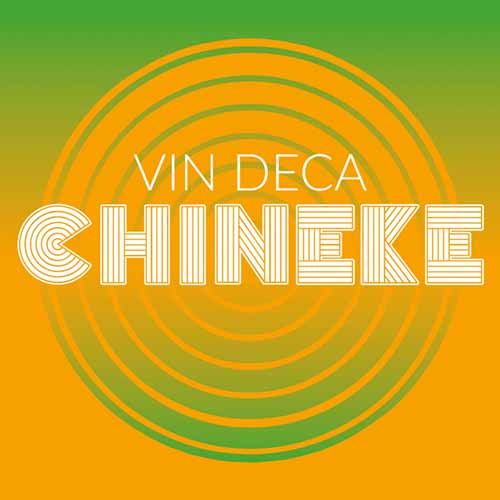 1. All Things
To the lovers of the cross:
You will never suffer loss
We all promise victory
All things will work for good
A very interesting mix of religious messages, pop, African folk touch and almost magical vibes, which catch you and make you move to the music. The opener is definitely an interesting first touching point to the music on Vin Deca. Feels like a new experience, interesting, but I need more to know what I feel about it.
2. Ahead Ahead
In the second song, Ahead Ahead, the keyboard is taking a leading role. A nice, easy melody is put on top of a very groovy bass and drum part. The lyrics feel like excerpts of thoughts and feelings, which also leads to a slightly confusing listen to me.
3. Your Will Your Way
After three songs into this review, I at least can state this album is presenting a nice of very different melodies. Your Will Your Will is a comparably slow track, the backing melody is rather something like electro-pop. The combining element of the songs so far – apart from Vin Deca's vocals – is this cool, fascinating groove.
4. Fight and Hope
In an almost naively sounding first verse, Vin Deca opens the song with I have fallen 99 times – if I fall again, it will be the 100th one. Does sound like a rather melancholic song, but finally, Fight and Hope is having a very powerful, self-confident message.
I will fight and hope
I'll never give it up
I'll keep fighting for the light
'Til darkness disappears
I will fight and hope
I'll never give it up
'Cause the victory hasn't been won
With a guarantee
5. Be One
The fifth song of the album is Be One. The verse does not sound too promising, but the chorus has a nice touch. Again, Vin Deca's vocal feel very unique. He has a very special way to sing and to pronounce, when he is singing about pray for unity. This is a bit of distracting at first listen, but once you got used to it, there are beautiful songs and messages in this album.
6. Beyond Fair
I said live your life, go beyond fear – this album is full of heartening messages. This song feels like a message from a father to his son. Forward, forward, I am with you. Nice, rather European-style pop track, which again profits from Vin Deca's strength on Chineke: great, groovy background, which just don't allow you to resist moving.
7. Chineke
The title track is on the seventh spot of the album. I give to Chineke what is Chineke's, my body, my soul and every part on me. Very interesting listen with an R&B-alike signature.
8. Justified
Justified is very melodic and atmospheric. A song between traditional thoughts, religious thoughts, confidence. Especially in the chorus, the song feels like a prayer to me.
9. Keep Up
The prayer character of Justified continues in Keep Up. The chorus states Its is a good fight, keep up, keep up. The song, however, is backing in this electro-folk-pop-groove style, which makes it an enjoyable listen to me.
10. Laodicea
The tenth song is a ballad-style song. At this kind of song, I honestly struggle quite a bit with Vin Deca's a slightly nasal style of singing. The chorus has a nice melody line, though.
11. Will You
Will You is a three minute track closing the album. The song feels like a final confirmation whether the listener will join in into the religious movement and agree on the way. I won't from a spiritual side – but it is a nice listen.
Vin Deca – Chineke – Spotify
Here is the album on Spotify:
Vin Deca – Chineke – My View
Religious and spiritual messages in a very special, signature style. I really enjoyed listening to these eleven track. Chineke is unique and special. I am typical not into religious music, but this album gives me melodies I typically don't listen to. I like it.
Religion
Religious sites, religious music – posts tagged with Religion are closely related to believing:
Flyctory – Worst in Travel
Here are the – so far -worst reviewed 20 Travel Reviews on Flyctory.com (ascending order):